Quick Summary
Bulldozer operators face an increased risk of developing asbestos-related diseases like mesothelioma at demolition sites and other workplaces. Many old buildings contain asbestos, and workers are in danger of exposure when the fibers disturbed.
Mesothelioma and Bulldozer Operators Explained
Asbestos was used heavily in construction during the 20th century for insulation, floors, ceiling tiles and other purposes. When bulldozer operators later demolished those structures or cleared away the fallen pieces, asbestos particles entered the air and put the workers at risk.
Bulldozers were also commonplace at industrial sites like mines to scoop coal and infrastructure projects to move and level earth. During World War II, armored bulldozers cleared minefields and knocked down enemy strongholds in the heat of battle.
It's only in recent decades that federal and state regulations improved worksite safety for bulldozer operators. In the 1900s, demolition companies paid little regard to the threat of asbestos exposure, and crews performed their jobs without masks. Some bulldozers lacked an interior cab, forcing operators to work in the open air.
History of Bulldozer Operators
Bulldozing at its essence has been around for hundreds of years, but it wasn't until the 1920s that heavy equipment was used for the job as we know it today. Early bulldozer drivers dug ditches and moved boulders. Mechanical advancements later gave operators greater precision with their controls.
Demolition companies soon took notice of bulldozers—creating a high-risk profession for heavy equipment operators. Fireproof and anti-corrosive, asbestos was ideal for shingles, pipes, insulation, siding, tiles, sealants and many other purposes in buildings. Demolishing a structure caused the asbestos in these products to enter the air.
Exposure During Demolition
Depending on the size and type of building, a bulldozer operator may be involved in the demolition and/or clearing stages. During demolition, the bulldozer charges into walls to tear down the structure. When clearing, the machine moves heavy material and piles of debris.
The equipment itself also caused asbestos exposure. Machines like bulldozers, excavators and backhoes used asbestos in their brake linings, and the friction from applying the brakes caused asbestos fibers to become airborne.
Repairing and replacing brakes also disturbed asbestos fibers, putting not only the mechanics at risk but all workers on the site.
Highest Risk Worksites for Bulldozer Operators
During the 20th century, bulldozer operators worked wherever heavy labor was required. However, demolition was an especially high-risk workplace for bulldozer operators. Different types of destruction and clearing sites put bulldozer operators at risk of asbestos exposure.
Some of the high-risk demolition sites for bulldozer operators include:
Industrial Structures: Factories, freight yards, mills, plants, warehouses, barns
Institutions: Schools, universities, hospitals, fire halls, libraries, government buildings
Commercial Properties: Stores, shopping malls, restaurants, hotels
Residential Buildings: Houses, condominiums, dormitories, social housing
Military Sites: Bases, barracks, armories, storage facilities, dockyards
Infrastructure: Bridges, roads, railways, pipes, terrain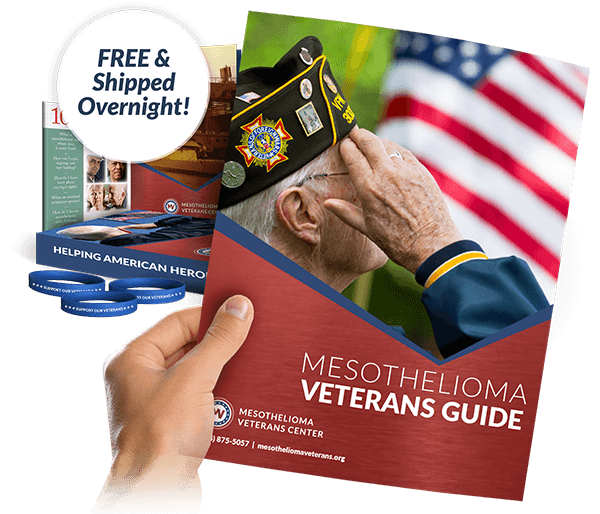 Get a FREE Veterans Packet
Get information on:
Treatment Options
Mesothelioma Specialists
Veterans Benefits
Get a Free Veterans Packet
Since asbestos remains in old structures today, bulldozer operators continue to face the threat of asbestos exposure. Increased property values and a stable economy are motivating many landowners to demolish existing structures and rebuild for a profit.
Bulldozer operators are also called to action for disaster response and to help clean up structure fires and collapses. In the aftermath of a natural or human-caused event, environments are unstable and safety precautions are not always top-of-mind.
Current asbestos regulations make work safer for demolition crews. In most states, contractors must remove known asbestos before demolition work begins. Workers now have protective equipment, clothing and masks to help prevent exposure.
Bulldozer Operators and Asbestos Lawsuits
Bulldozer operators who were not adequately protected against asbestos exposure should undergo regular medical screening for mesothelioma and other conditions. Symptoms may take up to 50 years to develop, and early detection expands Treatment Options.
If you have already been diagnosed with an asbestos-related disease as a result of operating a bulldozer, you may be entitled to damages for wrongful exposure at the workplace. Victims across the country are receiving compensation through claims, as well as trust funds established by big companies.
It is important to note the limited window of time to file lawsuits against a former employer. Some states allow only one year from the date of diagnosis while other states offer a more lenient time frame.
If you served your country as a veteran and you've since developed mesothelioma, please contact our VA-Accredited Claims Agents today. You're most likely eligible for compensation, and we can help you obtain it.