Quick Summary
Crane operators are responsible for operating large structures and equipment. This part of the job is dangerous in itself and requires a great deal of skill. But combined with commonplace asbestos use, the possible dangers could have been even more significant than crane operators ever imagined.
Mesothelioma and Crane Operators Explained
Mesothelioma is a rare type of cancer that occurs after inhaling or ingesting asbestos fibers. It can affect the lining of the lungs, heart or stomach, and can take 20-50 years for symptoms to show.
Crane operators who were exposed to asbestos before the 1970s might, only now, become diagnosed with this form of cancer. There are several treatments available that may relieve symptoms and prolong life, At present, there is no known cure for mesothelioma.
History of Asbestos Exposure in Crane Operators
Crane operators came into contact with asbestos in many ways before the dangers were fully realized. As ironic as it may seem, asbestos was historically used to protect workers in such environments.
As one of the most efficient types of insulation, asbestos was commonly used to ward off flames and extreme temperatures. Some forms of asbestos were resistant to caustic chemicals, while others were used to protect electric currents.
High-risk jobsites for crane operators include:
Demolitions
Renovations
Equipment (pumps, turbines, brakes)
Construction sites
Highway construction
Railroad construction
Power generation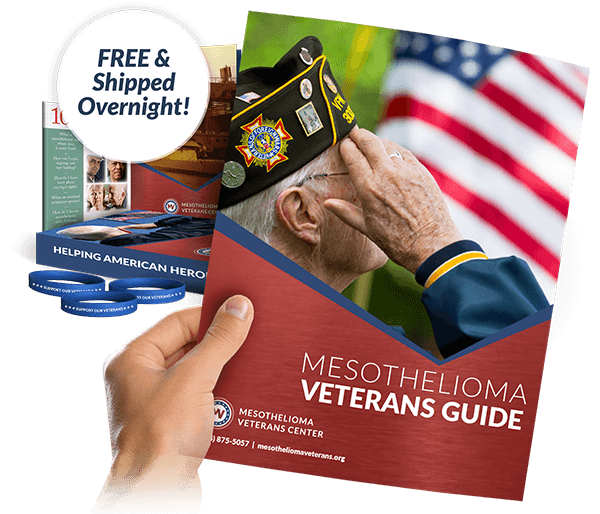 Get a FREE Veterans Packet
Get information on:
Treatment Options
Mesothelioma Specialists
Veterans Benefits
Get a Free Veterans Packet
Highest Risk Worksites for Asbestos Exposure in Crane Operators
Crane operators often work on demolition sites, which are areas that are now known to be rife with asbestos. While the cranes themselves remove rubble and building debris, airborne asbestos fibers can carry into the area and be inhaled by the operators.
The fibers can attach themselves to clothing and shoes, meaning that workers could take home more of these deadly fibers if they do not wear the correct safety clothes.
Did you know?
Asbestos isn't a risk in itself—it's the fibers that cause the damage. As soon as asbestos is disturbed, thousands of tiny fibers become airborne and can be inhaled, penetrating the lining of the lungs, abdomen and heart in the process.
Asbestos was also widely used in building materials until the 1970s. Workers who had been near renovations or construction zones may have also come into contact with the material.
Crane operators usually work in open cabs at ground level that are open to the elements. Very few have air filtration systems to allow fresh air to circulate. Even those who are perched high in the air are at risk of unknowingly inhaling fibers, which are carried with dust.
Crane Operators in the Military
During World War II, asbestos was used for constructing ships, both in the tools used to create them and within the walls of the vessels themselves as protection from fires. Both the workers on the ships and those constructing them would have been at risk, including crane operators.
One of the main ways that asbestos exposure in crane operators occurred was through the brakes on the crane, which were made with asbestos to survive high temperatures.
Crane Operators at Ground Zero
There is a continued risk of exposure today, especially at demolition sites. Many crane operators who worked to remove the remains of the World Trade Center after the September 11 bombings were unknowingly exposed to asbestos fibers, which came from the walls of the fallen buildings.
Today there are far more health and safety procedures in place, but it is essential that crane operators wear protective face masks and clothing to prevent coming into contact with asbestos.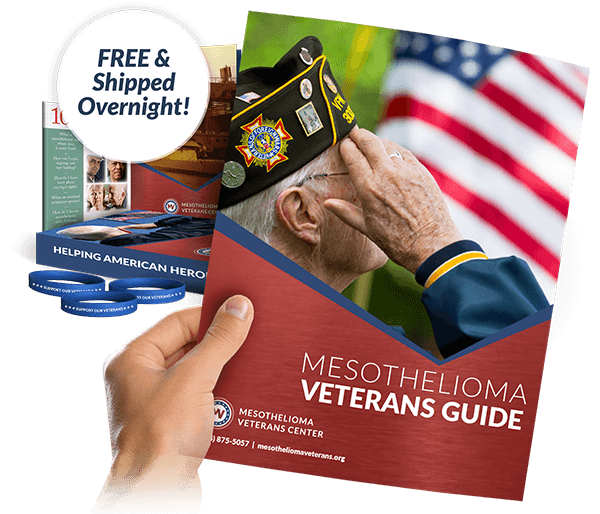 Get a FREE Veterans Packet
Get information on:
Treatment Options
Mesothelioma Specialists
Veterans Benefits
Get a Free Veterans Packet
Crane Operators and Asbestos Lawsuits
Anyone who worked during the period when the risks of asbestos exposure in crane operators were not as widely known are at greater risk of developing mesothelioma. As the disease can take up to 50 years to show signs, we still don't know how many people it will effect.
Compensation is available to cover medical expenses and loss of earnings. Depending on the state, lawsuits can be filed up to 3 years of diagnosis. Families may also file a wrongful death lawsuit up to 3 years after their loved one has passed.
It is strongly advised that patients with mesothelioma seek the help of a lawyer who is experienced in asbestos-related cases. Additionally, if you are a veteran who has since developed mesothelioma as a result of exposure during active duty, then you may be eligible to file a VA claim.