Quick Summary
A mesothelioma lawsuit can help veterans and their families receive compensation from the companies responsible for exposing them to asbestos — not the U.S. military. Many have received $1 million or more from mesothelioma lawsuits. Find top mesothelioma lawyers.
Topics on this page:
Who Can File a Mesothelioma Lawsuit?
U.S. veterans, civilians, family members, or loved ones can file mesothelioma lawsuits. These lawsuits demand compensation from companies that knew asbestos could cause mesothelioma but hid the facts for decades.
Veterans can file a mesothelioma lawsuit if they:
Have been diagnosed with mesothelioma or another asbestos-related disease
Were exposed to asbestos during military service and/or as a civilian
Work with a lawyer to build and file their case
Family members or loved ones can also file mesothelioma lawsuits on behalf of U.S. military veterans, either because the veterans cannot do so themselves or because they have passed away. Family members can also file if they developed mesothelioma secondhand from a loved one's asbestos exposure.
Additionally, anyone who represents a mesothelioma victim's estate can also file a lawsuit. This includes family and non-relatives, such as close friends or lawyers.
Make sure to connect with an experienced attorney to file a lawsuit. Without a lawyer's help, it can be difficult to file since the legal system is so complex. A simple mistake can delay the case or even disqualify you from receiving financial compensation.
Find top attorneys near you who can file an asbestos cancer lawsuit on your behalf.
Types of Mesothelioma Lawsuits
Most mesothelioma lawsuits are filed as personal injury or wrongful death cases. Learn about the type of mesothelioma lawsuits below.
Personal Injury Mesothelioma Lawsuits
In a personal injury lawsuit, someone diagnosed with malignant mesothelioma takes legal action. The victim files the lawsuit against the companies that made the asbestos-based products they were exposed to while on the job or in the military.
Asbestos is the only known cause of mesothelioma. Major companies that used asbestos knew this but didn't reveal the health risks until millions were exposed. Personal injury lawsuits demand that these companies pay mesothelioma victims for the harm done.
Wrongful Death Lawsuits
Family members might be able to file a lawsuit after the death of a loved one. Wrongful death lawsuits explain how a mesothelioma victim's passing was linked to asbestos exposure from major companies.
If the victim filed a personal injury case but died before it was resolved, it can continue as a mesothelioma wrongful death lawsuit.
Class-Action Lawsuits & Multidistrict Litigation
Many cases can be heard at once through class-action lawsuits and multidistrict litigation (MDL).
In a class-action lawsuit, groups of people affected by the same condition jointly file their case. An MDL allows similar lawsuits that were filed in different court systems to be transferred and heard by the same judge.
Did you know?
Mesothelioma class-action lawsuits and MDLs are usually not filed today. Personal injury and wrongful lawsuits often award much more compensation than these do.
Further, the facts in each case (such as what type of mesothelioma a patient has and how they were exposed to asbestos) are unique. Thus, it's usually not possible to file a class action or an MDL for mesothelioma cases.
Why Should I File a Mesothelioma Lawsuit?
Filing a mesothelioma legal claim has a lot of benefits and little to no drawbacks.
Mesothelioma lawsuits:
Aren't Filed Against the MilitaryMilitary and civilian employers never knew asbestos caused cancer until it was too late. Your lawyers won't file an asbestos claim against any branch of the U.S. military or your former employers.
Can Award CompensationPast lawsuits have awarded millions of dollars to other veterans with mesothelioma. This money can help pay for medical bills and other expenses.
Don't Add StressFiling a lawsuit is easy with the help of an asbestos attorney. Lawyers do most of the work that comes with asbestos or mesothelioma lawsuits. This means you and your family won't have extra stress while pursuing mesothelioma compensation.
Call (877) 450-8973 to pursue a mesothelioma lawsuit and file for VA benefits. Our team is standing by to help you.
Hold Companies AccountableMesothelioma lawsuits allow you to get compensation from the makers of asbestos-based products. These companies knew asbestos was life-threatening but used it anyway. They deserve to pay if they caused your illness.
Protect Your FamilyCompensation from a mesothelioma lawsuit can give your family financial security if you pass away. In turn, this can give you peace of mind.
Won't Affect VA BenefitsFiling an asbestos lawsuit will not prevent you from getting benefits from the U.S. Department of Veterans Affairs (VA). In fact, our team can file mesothelioma lawsuits and VA benefits claims on your behalf right now.
Featured Law Firm: Simmons Hanly Conroy talks about filing a mesothelioma lawsuit. View Transcript
John Barnerd (00:04):
Our clients are everyday people.
Michael Angelides (00:06):
We represent more mesothelioma victims on an annual basis than any other firm in the country.
John Barnerd (00:13):
Our clients are just like your mother, your father, your grandparents.
Michael Angelides (00:17):
We get our cases to trial faster than any other law firm in the country.
John Barnerd (00:21):
They are people who went to work every day, not knowing they were being exposed to a poison.
John Simmons (00:26):
This is the last thing they bargained for, they were going to give their life for their paycheck.
John Barnerd (00:33):
They worked hard, did what they were supposed to do.
Michael Angelides (00:35):
At Simmons Hanly Conroy, we stand for our clients every day, representing them and their needs across the country.
John Barnerd (00:44):
Mesothelioma is a cancer of the lining of the lungs. It's caused almost exclusively by asbestos.
Amy Fair (00:51):
It inhibits the lungs to expand and breathe, so it causes sort of a suffocation.
Michael Angelides (00:56):
Unfortunately, when people are exposed to asbestos, it takes a potentially very long time for them to develop a disease.
Nick Angelides (01:04):
And it was a ticking time bomb that these people were breathing in. And if they weren't going to be hurting for decades, the companies believed that most of the time, people wouldn't be able to prove their cases.
Michael Angelides (01:15):
And so the disease goes on. People continue to get sick. And that's where Simmons Hanly Conroy comes in.
Perry Browder (01:23):
The attorneys that we have here that work for this firm are the hardest working attorneys around. We have over 100 people dedicated to working on mesothelioma, and asbestos cases. They share information with each other, they spend hours upon hours trying to fight and do everything possible for these families. But the best part about it is they're very personable. They know their job is to get results for the family and have a financial recovery, but they care about these individuals.
Amy Garrett (01:53):
Many of the clients that we meet with are very hesitant to file a lawsuit. And they ask that question a lot. I don't file lawsuits. I don't believe in them. Why would I do this? And I almost always give them the same answer. It's because the companies who made these products knew that it was killing people, and they made a financial decision to do it anyway.
John Barnerd (02:17):
Asbestos was used in almost everything you can think of, from floor tiles and ceiling tiles, to construction materials, to insulation materials. It was used in baby clothing. The range of uses for asbestos is almost limitless.
Nick Angelides (02:31):
And asbestos, it's not like other poisons. It doesn't smell bad. It doesn't make you itch. There are no natural defense mechanisms that people have to tell them that something's bad.
Perry Browder (02:43):
We have a series of people that are experts, whether it's working on Navy cases, steel mills, all the way to obscure professions, like people in the printing industry that ran printing machines. We know what these asbestos containing materials are so that we can follow that person's exposure to get the right companies to get the right recovery.
Michael Angelides (03:05):
Historically, our clients that contracted mesothelioma were union members. You name it, if you were in the trades, you probably were exposed to a large amount of asbestos.
John Barnerd (03:18):
And then the loved ones of those people, whether it be a wife or a child, where the fibers from the asbestos came home on their clothing and then they did the laundry or they were hugging them at the end of the day or riding in the same cars.
Amy Garrett (03:32):
Unfortunately, a lot of the clients that we meet are family members of deceased mesothelioma patients. We can represent the families.
Ted Gianaris (03:40):
Because they didn't warn. They didn't substitute. They didn't test. They just made a lot of money and exposed a generation.
Amy Garrett (03:51):
Oftentimes if people have recently been diagnosed and they don't really know what to do about treatment, the first thing we'll usually do is have them talk to our nurse.
Amy Fair (04:01):
To our department, our clients really are patients. We address their medical needs first and try and be a resource for them.
John Simmons (04:08):
The medical department as all the medical, for every case. And it frees the attorneys up to just focus on what they have to focus on.
John Barnerd (04:17):
One of the special things about what we do is there's really no place we won't go to work for people and they don't have to travel to come to us. We will come to them. Most every lawyer at our office is the first generation lawyer in their family. And that's because most of all the attorneys in this firm have come from working class families.
Ted Gianaris (04:40):
Blue collar families, blue collar backgrounds. Dads were union members, parents were in the service.
John Barnerd (04:46):
They have a better appreciation for the folks who go out every day and break their backs to build a product for somebody else, build our roads, construct something. And so they have a genuine care and dedication towards the people that we represent.
Notable Mesothelioma Lawsuit Amounts
Mesothelioma lawsuits can award millions of dollars, granting victims and their families justice and peace of mind. Many other veterans have received even more than this amount. View notable mesothelioma legal payouts below.
$40.1 million
U.S. Navy veteran, Washington
$4.3 million
U.S. Army veteran, Florida
$3.4 million
U.S. Navy veteran, Illinois
$3.2 million
U.S. Army veteran, Texas
$2.92 million
U.S. Air Force veteran, Wisconsin
$1.66 million
U.S. Army veteran, Pennsylvania
A mesothelioma lawyer can see how much your case might be worth. Download our Free Attorney Checklist to get all the answers you need when speaking with a lawyer.

Filing a Mesothelioma Lawsuit
Each lawsuit is unique, but all follow roughly the same legal process. You should expect your legal team to help you at every stage in the process and do much of the work for you.
Learn about the steps to filing a mesothelioma claim below.
1. Preparing Your Case
The first step to file a lawsuit is to get in touch with an experienced mesothelioma lawyer. A lawyer will conduct a case evaluation and find out if you can file a lawsuit.
Top lawyers:
Have your best interest in mind at all times
Help you file lawsuits, trust fund claims, and VA claims
Offer a free consultation to discuss your case if you qualify
Work on a contingency basis (you only pay if you get compensation)
Lawyers will start to build your mesothelioma claim once you agree to work with them. They will collect documents related to your work history, military service, and diagnosis during this time.
Lawyers can also pinpoint how, when, and where you were exposed to asbestos if you aren't sure or can't remember.
2. Filing the Mesothelioma Lawsuit
Your lawyer will evaluate the information they've collected into a complaint and see when and where your lawsuit can be filed. Once this is done, they will file the lawsuit on your behalf — you won't file it yourself.
Once the lawsuit is filed, you'll become known as the plaintiff (person who filed the suit). The manufacturers of asbestos-based products you're suing become known as the defendants.
3. Response
After receiving a copy of the complaint, the defendants usually have about 30 days to respond. Through a response, the defendants' lawyers will either agree to a settlement or deny that they are responsible for your illness. In the latter case, the lawsuit will move forward.
4. Discovery and Collecting Evidence
Once you have received a response, the lawsuit enters the discovery phase. Here, your attorneys and the defendants' lawyers will collect evidence to make their cases stronger.
You may have to answer questions by the defendant's attorneys during this time as part of a deposition. Your lawyer can prepare you for a deposition if one is needed.
5. Reaching a Settlement
Lawyers often try to settle a mesothelioma lawsuit once the discovery process has been completed.
Through a mesothelioma settlement, the defendants agree to pay you a lump sum of money. The lawsuit is then over and it won't go to trial.
Mesothelioma lawsuit settlements award victims between $1 million and $1.4 million on average.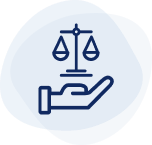 $1 Million
Average Settlement
*varies case by case
Most attorneys try to reach settlements because they are often:
Easier: Trials can be difficult. For example, you may need to testify in court about your illness and asbestos exposure history.
Faster: Trials add more time and risks to mesothelioma lawsuits. Settling a mesothelioma lawsuit means you can get compensation faster.
Less risky: Reaching a settlement guarantees you and your family will get mesothelioma compensation. If you lose a trial, you might get more or less compensation than through a settlement, or no compensation at all.
It's highly unlikely your case will go to trial. According to Black's Law Dictionary, around 95% of lawsuits settle out of court.
Our Free Veterans Packet provides more information about the benefits of lawsuit settlements.
6. Mesothelioma Trials
In the rare event your lawsuit is not settled, it may go to trial. A judge and/or jury will hear evidence from both sides and decide the outcome of the case through a verdict.
The goal of taking your case to court is to get a verdict in your favor. The trial verdict is a decision by a judge or jury on who won the lawsuit.
If you win, the judge/jury decides how much you should receive.
If you lose, the judge/jury determines you don't deserve any compensation.
Mesothelioma victims receive anywhere from $5 million and $11.4 million on average from successful trial verdicts, according to recent Mealey's® litigation reports. However, this does not mean you'll be guaranteed this amount — or any money — from an asbestos verdict.
Thankfully, settlements can still be reached during or even after a trial, according to the American Bar Association (ABA).
7. Appeals
Regardless of who wins a trial, the losing side may file an appeal. Appeals ask another court to review the previous court's decision and make sure no errors occurred.
There is a short period of time before an appeal can be filed (usually between 30 and 60 days). You can receive financial compensation if the lower court ruled you deserve it and the higher court upholds this ruling.
How to File a Mesothelioma Lawsuit in Your State
How, when, and where you can file mesothelioma lawsuits can vary by state.
We have successfully handled lawsuits across the U.S.
Contact us today to speak with a trusted advocate. Call (877) 450-8973.
For example, each state has unique time limits called statutes of limitations that affect when you can file a lawsuit. The regulations to file claims in each state are often different as well.
Work with an attorney to file your case in the proper jurisdiction and before the statute of limitations runs out.
Get Help With Filing Mesothelioma Lawsuits
Mesothelioma lawsuits can be a big help for veterans after a mesothelioma diagnosis. Compensation from a lawsuit can help cover medical expenses and keep families financially stable.
Skilled attorneys can make the legal process easier and secure the highest amount of compensation possible in the shortest amount of time.
Get a free veterans packet to learn more about filing mesothelioma lawsuits.
Mesothelioma Lawsuits: Common Questions
Will a mesothelioma lawsuit prevent me from getting VA benefits?
No. You can still file for VA benefits even if you filed a lawsuit. In fact, our team can help you file a lawsuit and a VA claim at the same time. Contact us to learn more.
How long do mesothelioma lawsuits take?
Many past mesothelioma patients have started to get compensation from a lawsuit in 90 days or less. You may receive money in more or less time, depending on the specifics of your case and when you file.
The sooner you file an asbestos lawsuit, the sooner you can receive compensation. Filing a lawsuit sooner rather than later also helps you avoid problems with statutes of limitations.
Will I be suing the U.S. military if I file a mesothelioma lawsuit?
No. Your mesothelioma case will be filed against the companies that made and sold asbestos products.
These companies knew the dangers of asbestos back in the 1930s but hid the facts from the public and the military. They made billions of dollars by putting military service members and civilians at risk of mesothelioma.
Do I need to travel for my mesothelioma lawsuit?
No. A lawyer can travel to you to get the information needed to file a lawsuit. Especially with the ongoing COVID-19 pandemic, much of the work to file a lawsuit can be done online or over the phone.
However, you might have to appear in court if your case goes to trial. Connect with a mesothelioma law firm to learn what you'll need to do to file a lawsuit.
Can I file a lawsuit if I don't have mesothelioma?
Yes, if you have another asbestos-related disease, such as asbestosis or lung cancer. Get our free veterans packet to learn more about filing a case for other asbestos-related illnesses.
Can veterans file lawsuits against bankrupt companies?
No, but veterans can still pursue compensation from bankrupt asbestos companies through trust funds.
Starting in the 1980s, manufacturers of asbestos-based products filed for bankruptcy since they were swamped with lawsuits. Bankrupt companies cannot be sued.
However, the U.S. court system forced these bankrupt companies to set aside billions in asbestos trust funds to pay victims. These bankruptcy trusts contain an estimated $30 billion today. You may be able to access a portion of this money by filing a claim.
How much can I receive from a mesothelioma lawsuit?
The average lawsuit awards $1 million if it settles and between $5 million and $11.4 million through a mesothelioma verdict. However, each case is different — many cases have awarded more than these averages.
Get a better idea of your case's potential value by speaking with a mesothelioma attorney. Call (877) 450-8973 right now to get started.