Quick Summary
Mesothelioma is often misdiagnosed due to its rarity and nonspecific symptoms, which are shared with more common illnesses. A mesothelioma misdiagnosis can lead to delayed treatment and lower life expectancy. Individuals suffering from symptoms of mesothelioma can receive a more accurate diagnosis by getting a second opinion from a mesothelioma specialist.
Topics on this page:
Can Mesothelioma Be Misdiagnosed?
Yes, mesothelioma can be misdiagnosed. A patient's mesothelioma type and symptoms play a part in determining what their misdiagnosis may be.
Pleural mesothelioma (cancer of the lining of the lungs) presents multiple symptoms related to the lungs and respiratory system. For this reason, patients with this cancer may be misdiagnosed with another type of lung-related disease.
Symptoms of peritoneal mesothelioma (cancer of the lining of the abdomen) largely affect the stomach and digestive system, causing some patients to be misdiagnosed with another abdominal condition.
Why Is Mesothelioma Misdiagnosed?
There are three primary reasons why a general doctor or oncologist may misdiagnose mesothelioma.
1. Mesothelioma Is Rare
Mesothelioma is a very rare type of cancer so it isn't something primary care doctors come into contact with on a regular basis. In turn, physicians don't always think to check for it when patients report symptoms.
Annual Diagnoses in the U.S.
*Sources: American Cancer Society, National Institutes of Health
Even if a doctor is able to identify mesothelioma right away, they can still make mistakes in the staging of the disease, potentially leading to improper treatment. Getting a second opinion from an experienced mesothelioma doctor can help ensure a proper diagnosis, stage, and treatment plan.
2. Mesothelioma Has a Long Latency Period
Mesothelioma usually doesn't develop until 20-50 years after initial exposure to asbestos (the only known cause of this cancer). This long gap between exposure and symptoms, called latency period, can make it difficult to draw a connection between the two.
3. Mesothelioma Has Vague Symptoms
Mesothelioma symptoms may resemble more common diseases.
For example, the symptoms of pleural mesothelioma are often the same as or similar to the symptoms of pneumonia. For symptoms in the abdomen, like those that come with peritoneal mesothelioma, doctors may be more likely to suspect irritable bowel syndrome (IBS).
Both the symptoms you present and your chance of misdiagnosis may depend on what type of mesothelioma you have.
A Free Veterans Packet can help with
Treatment Options
Financial Assistance
VA Benefits
Get Your Free Veterans Packet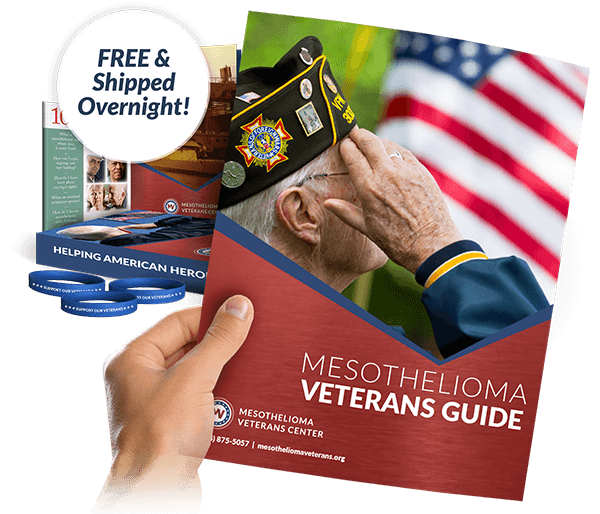 Get a FREE Veterans Packet
Get information on:
Treatment Options
Mesothelioma Specialists
Veterans Benefits
Get a Free Veterans Packet
Getting a Second Opinion
After receiving a diagnosis, don't hesitate to seek advice from another doctor who specializes in mesothelioma.
Getting a mesothelioma second opinion is important because:
It provides peace of mind that a proper diagnosis was made
It could result in a different diagnosis that's more favorable
It could open up different treatment options (such as new treatments from clinical trials)
If you believe you may have been misdiagnosed, a second opinion from a specialized mesothelioma doctor can help ensure you have an accurate diagnosis and maximize your treatment options.
Find a Mesothelioma Specialist in Your State
Alabama
Alaska
Arizona
Arkansas
California
Colorado
Connecticut
Delaware
Florida
Georgia
Hawaii
Idaho
Illinois
Indiana
Iowa
Kansas
Kentucky
Louisiana
Maine
Maryland
Massachusetts
Michigan
Minnesota
Mississippi
Missouri
Montana
Nebraska
Nevada
New Hampshire
New Jersey
New Mexico
New York
North Carolina
North Dakota
Ohio
Oklahoma
Oregon
Pennsylvania
Rhode Island
South Carolina
South Dakota
Tennessee
Texas
Utah
Vermont
Virginia
Washington
Washington DC
West Virginia
Wisconsin
Wyoming
Mesothelioma Specialists in
Speak with our trusted advocates to learn more about mesothelioma specialist in your state.