Quick Summary
There are a variety of VA benefits available to veterans with mesothelioma. Veterans and their families may get monthly financial payouts of $3,500 or more to help with living expenses through VA benefits. Veterans can also get free or low-cost treatments from mesothelioma specialists with VA Health Care benefits. File for mesothelioma VA benefits right now.
Topics on this page:
Veterans Benefits for Military Asbestos Exposure
Mesothelioma develops decades after asbestos exposure. Veterans have a high risk of mesothelioma due to widespread military asbestos use. Thankfully, the U.S. Department of Veterans Affairs (VA) offers benefits to help veterans with mesothelioma and other asbestos-related diseases.
Video Summary: VA-accredited attorney Eric Hall notes the different VA benefits available to veterans and families affected by mesothelioma, a rare cancer caused by asbestos exposure. Mesothelioma VA benefits include disability compensation, health care services, and benefits for a veterans' family members or survivors. Further, veterans can access private benefits to get even more compensation. Call (877) 450-8973 to get started. View Transcript
Veterans diagnosed with asbestos-related diseases are entitled to several different types of benefits from the VA to include disability benefits, healthcare benefits. There are even survivor benefits for those with asbestos-related diseases. Veterans who have been diagnosed with mesothelioma as a result of their service in the military are likely to receive a benefit of $3,500 of monthly income tax-free to the veteran. Veterans with mesothelioma who are exposed while they were in the service are also entitled to private benefits as well, and we encourage veterans to call and find out how we can help them.
The U.S. military used toxic asbestos until the 1980s to make bases, vehicles, and U.S. Navy ships fireproof and heat resistant. The military was unaware of the dangers since makers of asbestos-based products hid the risks.
Asbestos exposure occurred in every military branch: the Air Force, Army, Coast Guard, Marine Corps, and Navy. As a result, 1 in 3 mesothelioma patients are veterans.
The VA hopes to right this wrong by providing veterans with mesothelioma high-quality medical care and financial aid. If you served and developed an asbestos-related illness, you can pursue mesothelioma veterans benefits.
Your mesothelioma VA benefits may include:
Your family members may also qualify for VA benefits like financial compensation and health care.
Mesothelioma VA benefits for family members include:
Get a free veterans packet to see how you can access VA benefits right now.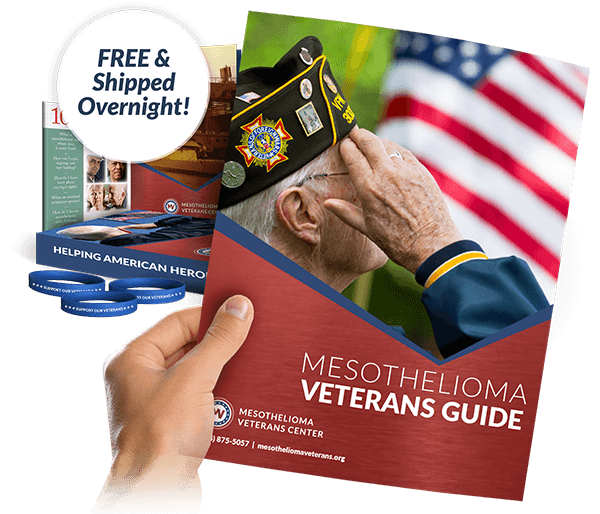 Get a FREE Veterans Packet
Get information on:
Top Treatments
Best Doctors
Improving Prognosis
Get a Free Veterans Packet
How to File a Claim For Mesothelioma VA Benefits
To access mesothelioma VA benefits, veterans must file a post-service claim. Mesothelioma typically develops 20-50 years after exposure and many military members are not on active duty.
Below, learn about the steps to file a mesothelioma VA claim and how our team can help.
1. Determine Eligibility
You can pursue mesothelioma VA benefits if you:
Served on active duty or had active duty/inactive duty training
Developed mesothelioma due to your military service
Were honorably discharged
2. Gather Evidence
Evidence will need to be gathered to support your claim before filing.
This evidence may include:
Military asbestos exposure history highlighting jobs and products you were exposed to
Evidence that you were exposed to asbestos fibers during military service
Medical records of a mesothelioma diagnosis
A detailed exposure summary letter may also be needed to file a mesothelioma VA claim. This letter explains when, where, and how you were exposed to asbestos.
3. Medical Examination
Generally, the VA requires veterans to get a medical exam to see if their illness is service-related before awarding benefits.
Since asbestos is a known toxin, the VA classifies mesothelioma as a "presumed disability." This means that you may be able to bypass this exam if you have enough evidence to support your claim.
4. File the Mesothelioma VA Benefits Claim
Once you've gathered supporting evidence, it's time to file for mesothelioma VA benefits.
You may file your claim:
The VA recommends working with a VA-accredited claims agent to make the process as easy as possible. Without help, filing a mesothelioma VA claim is confusing, and you could make mistakes that prevent you from getting benefits.
Don't miss out — Eric Hall, our on-staff VA-accredited attorney, can help you file right now.
Need help filing for VA benefits?
VA-Accredited Attorney Capt RIANG Eric Hall can help you file for free.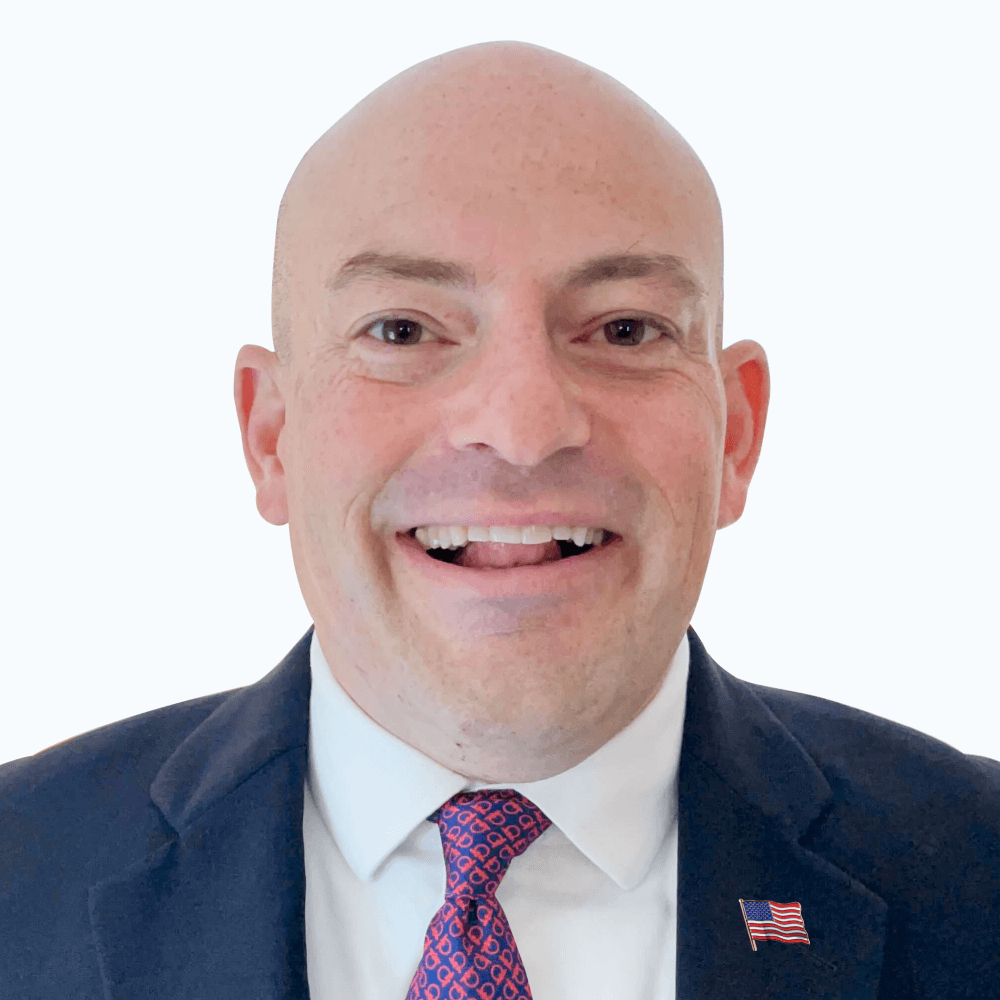 Fill out the form below
Secure Submission
5. Await a Decision and Receive Benefits
Once the claim and the supporting evidence have been submitted, the VA will review the claim.
While it normally takes a few months for the VA to review a claim, you can work with VA-accredited mesothelioma lawyers to speed up this process. These attorneys can gather the most relevant records when building your claim, so the review process will be streamlined.
Attorneys can also help you contact your local Congressman, who can lobby to have your claim reviewed faster.
Did you know?
Some mesothelioma VA claims have been reviewed in one month or less with help from lawyers and congressmen.
Once your claim is approved, you'll start to receive VA benefits for mesothelioma. Get help filing a claim with our VA-accredited attorney.
Types of Mesothelioma VA Benefits
VA Disability Compensation
Those suffering from a disability related to their service may qualify for VA disability compensation.
Mesothelioma has a 100% disability rating on the VA's scale. This means affected veterans often get the highest amounts of monthly compensation possible.
VA Compensation Amounts

Veterans approved for VA mesothelioma disability compensation receive $3,332.06 per month if single and $3,517.84 per month if married.
Medical evidence must be provided to get disability benefits. Submitting a report from a mesothelioma specialist is often enough proof to qualify.
Disability is a tax-free benefit. More money may be available if the veteran has dependent children or needs the aid and attendance of a caregiver.
Learn how to access mesothelioma VA benefits worth $3,000+ monthly with a free veterans packet.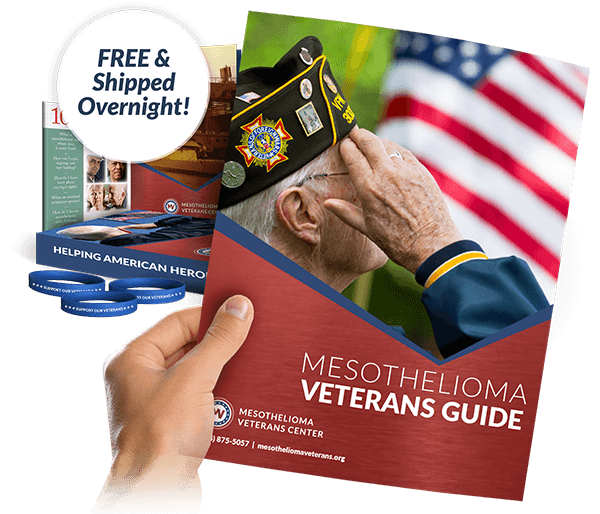 Get a FREE Veterans Packet
Get information on:
Top Treatment
Best Doctors
Improving Prognosis
Get a Free Veterans Packet
VA Pension
Pensions are provided to low-income, disabled wartime veterans. A veteran must have served on active duty for 90 days or more to file a mesothelioma VA pension claim. At least one of those days must have occurred during a wartime period.
Veterans entering active duty after September 7, 1980, must have served 24 months or the full period during which they were called to active duty. One of those days had to be during a wartime period.
Veterans must also fall under one of these categories:
Older than 65
Permanently disabled
Receiving care in a nursing home
Receiving Social Security Disability Insurance (SSDI)
Receiving Supplemental Security Income (SSI)
In addition, annual family income must fall below the amount set by Congress.
Aid and Attendance (A&A)
The Aid and Attendance (A&A) benefit is for military veterans who need a caregiver. A&A can help veterans with mesothelioma improve their quality of life by allowing them to afford third-party care.
Many veterans and Veteran Service Officers (VSOs) may think that A&A is only available to veterans who qualify for a VA pension. However, veterans who are receiving VA disability compensation can also receive A&A.
You may qualify for A&A if:
You are bedridden
You are living in a nursing home due to a physical/mental handicap
You need a caregiver to perform daily tasks (dressing, bathing, shaving, using the bathroom)
Housebound Benefits
Veterans who cannot leave their homes due to a disability may be eligible for housebound benefits. The veteran must qualify for VA disability compensation or a pension to get this benefit.
Veterans that qualify for housebound benefits will get additional money on top of VA disability or pension payouts.
VA Health Care for Veterans
Veterans can use VA health care for free or low-cost treatments from mesothelioma doctors at select VA hospitals.
The VA has two world-renowned mesothelioma thoracic surgeons who treat veterans: Dr. Abraham "Avi" Lebenthal in Boston and Dr. Robert Cameron in Los Angeles.
Visit the UCLA Health website to learn more about Dr. Robert Cameron.
Disclaimer

The Mesothelioma Veterans Center has no affiliation with and is not endorsed or sponsored by Dr. Robert B. Cameron. The contact information above is listed for informational purposes only. You have the right to contact Dr. Cameron directly.
To pursue medical treatment from the VA, veterans must:
Be enrolled in the VA Health Care System
Have a service-related disability
Meet the VA's income limits
Belong to a special group of veterans such as Purple Heart recipients, Prisoners of War (POWs), and those exposed to Agent Orange or other toxins
The VA may pay for travel expenses if the veteran gets a referral to one of these specialists from their local VA doctor.
Learn how to access VA health care for mesothelioma with a free veterans packet.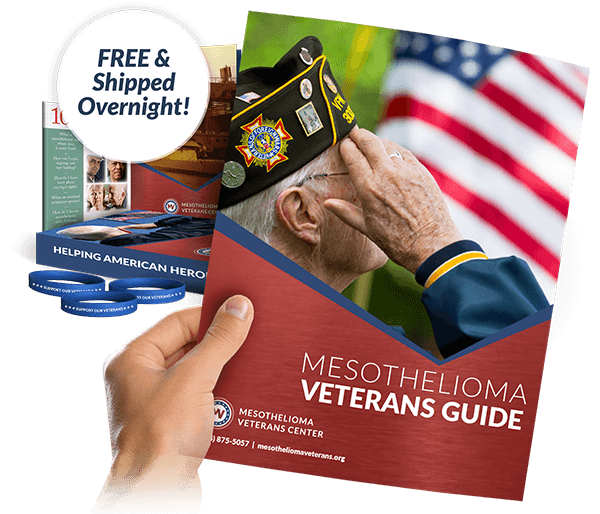 Get a FREE Veterans Packet
Get information on:
Top Treatment
Best Doctors
Improving Prognosis
Get a Free Veterans Packet
Mesothelioma VA Benefits for Spouses and Dependent Children
The spouse and children of a veteran who passed away from mesothelioma can also pursue VA benefits.
VA Dependency & Indemnity Compensation (VA DIC)
VA Dependency and Indemnity Compensation (VA DIC) is a form of tax-free compensation paid to a veteran's survivors. For a family to be eligible, their loved one must have died in the line of duty or from a service-related disability like mesothelioma.
VA DIC Amounts

VA DIC starts at $1,437.66 per month for a spouse if the veteran passed away on or after January 1, 1993. It is higher for those with dependent children, those who are housebound, or those who need help from a caregiver.
VA DIC is not automatically paid when a veteran dies. The surviving spouse must apply for VA DIC through the VA.
Survivors Pension
The spouse and dependents of a veteran may qualify for survivors pension (also called a death pension).
Survivors pensions are specifically for low-income families. To qualify, a family's net worth and yearly income must be under certain limits established by Congress.
A veteran's service also affects eligibility.
Veteran factors that impact survivors pension include:
Duration of service
If they served in wartime
When they entered active duty
VA Health Care Through CHAMPVA
The Civilian Health and Medical Program of the Department of Veterans Affairs (CHAMPVA) is health care for the family of disabled or deceased veterans. CHAMPVA allows qualifying family members to access health care at a lower cost.
To be eligible, you must be one of the following:
The spouse or child of a veteran who is disabled from a service-related condition
The surviving spouse or child of a veteran who died from a service-related condition
The surviving spouse or child of a veteran who was disabled at the time of death
Funeral & Burial Reimbursement
The VA can pay burial expenses in many cases. The VA will pay up to $2,000 if the veteran passed away due to a service-related condition on or after September 11, 2001. If the veteran died before that date, mesothelioma VA burial benefits pay out $1,500.
The Department of Defense also provides military funeral honors. Funeral honors are performed at both national and private cemeteries. Most funeral directors can help families access funeral honors.
What to Expect at a VA Funeral
Two service members in uniform will provide a U.S. flag to be draped over the coffin. The flag is then folded during the ceremony in a precise military fashion. Taps will be played during the ceremony.
Finally, free military headstones are given at no charge to eligible veterans. Families can apply for a headstone with the VA. It can be sent to any cemetery around the world.
Getting Your Mesothelioma VA Benefits
Getting mesothelioma VA benefits is much easier with help from our team.
Veteran and VA-accredited lawyer Eric Hall deals with the ins and outs of filing for mesothelioma VA benefits. Eric and our Claims Agents can review your case and help you pursue all the benefits you deserve.
Most importantly, our Claims Agents can ease some of your stress so that you can focus on your health and spending time with loved ones.
Reasons to seek mesothelioma VA benefits:
You can reduce financial strains
You earned these veterans benefits by serving your country
You pay nothing to talk to our team members
File for mesothelioma VA benefits with our team's help right now.
Mesothelioma VA Benefits: Common Questions
I served in the military decades ago. Can I still get mesothelioma VA benefits?
Yes. The VA is aware that asbestos was widely used in the U.S. Armed Forces. The VA also recognizes that mesothelioma does not usually appear until 20-50 years after someone was exposed to asbestos.
This is why veterans who were exposed to asbestos while serving decades ago can receive mesothelioma VA benefits today.
Can veterans from any military branch pursue mesothelioma benefits?
If I get mesothelioma VA benefits, will I be forced to see a VA doctor?
No. While many veterans are eligible for free VA health care, there is no requirement that they use it. Veterans with private health insurance can continue treatment through their civilian doctors.

Is my income too high to get mesothelioma veterans benefits?
No. There are benefits for all veteran mesothelioma patients regardless of income. Monthly financial benefits and VA health care can provide peace of mind and security for you and your family.
Are there time limits to file a mesothelioma VA benefits claim?
No, but try to file your claim as soon as possible for best results. The sooner you file for mesothelioma VA benefits, the sooner your claim can be processed.
Further, filing for benefits shortly after a mesothelioma diagnosis is important since this cancer can spread quickly.
How does the VA rate asbestosis claims?
Asbestosis, a noncancerous disease caused by asbestos exposure, is rated by the VA using the same process used to rate mesothelioma cases. Cases of asbestos lung cancer are also rated along the same guidelines.
Speak with our Claims Agents to get a better idea of compensation rates for asbestosis or asbestos lung cancer.
Can I pursue financial compensation outside of the VA?
Yes. After a mesothelioma diagnosis, you may be able to work with a law firm to get money through legal claims and asbestos trust funds.
Legal claims can allow you to access money from the makers of asbestos-containing products. These claims pay out $1 million on average.
Asbestos trust funds were created by bankrupt asbestos companies so victims could get compensation, as legal claims can't be filed against them. Over $30 billion is available in these funds.
No legal action will be taken against the U.S. military if you file a legal claim or an asbestos trust fund claim.
What costs can be covered with my mesothelioma VA benefits?
A wide range of costs can be covered by VA benefits. VA financial benefits can pay for basic living expenses, in-home care, and funeral costs.
VA health care benefits can cover most or all of your mesothelioma treatment bills. These expenses can otherwise cost upward hundreds of thousands of dollars in some cases.
Your spouse may also qualify for monthly financial payouts from the VA if you pass away from mesothelioma.
Get a free veterans packet to learn how VA benefits can help you and your family.