Quick Summary
Asbestos-containing products were used extensively on a daily basis by sailors operating on cruisers. These asbestos-containing products often became broken down, agitated or degraded — resulting in asbestos fibers becoming airborne where they could be ingested or inhaled.
Topics on this page:
Asbestos and Cruisers Explained
One of the largest ships in the Navy arsenal is the U.S. Navy cruiser. This ship is a large combat warship that has many different capabilities for multiple target responses.
Cruisers have been active for a long time throughout U.S. war history, including serving in World War I (1914-1918), World War II (1941-1945), the Korean War (1950-1953), the Vietnam War (1955-1975) and the Cold War (1955-1991).
The U.S. Navy cruiser is different from other U.S. Navy war vessels in that it can be modified to do many different tasks during battle. Navy cruisers vary in size and design — from very small ships to massive, heavily armed cruisers. Some Navy cruisers are as large as Navy battleships, although they are less powerful.
Navy cruisers have been in place since the early 20th century, with designs remaining relatively constant over the years. Sadly, most Navy cruisers were built using asbestos products, which put many Navy veterans at risk of deadly cancers like mesothelioma.
Thankfully, veterans with mesothelioma can pursue benefits from the U.S. Department of Veterans Affairs (VA) to access monthly payouts and medical care. They can also pursue legal compensation from the makers of asbestos-containing products. Get a free veterans packet to learn about these options.
A Free Veterans Packet can help with
Treatment Options
Financial Assistance
VA Benefits
Get Your Free Veterans Packet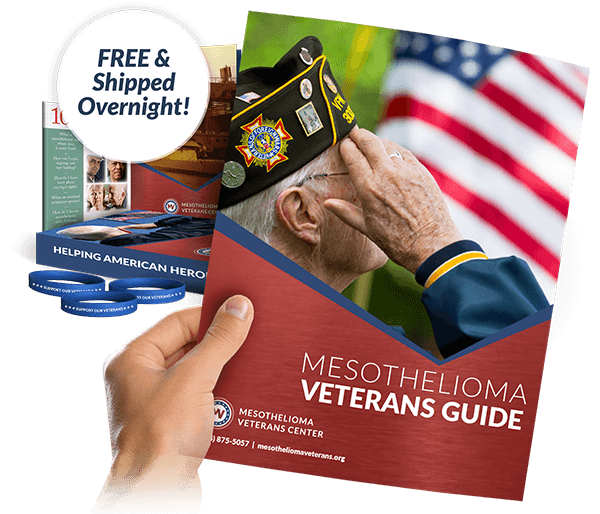 Get a FREE Veterans Packet
Get information on:
Treatment Options
Mesothelioma Specialists
Veterans Benefits
Get a Free Veterans Packet
List of Navy Cruisers With Asbestos
Various types of Navy Cruisers include the following:
Anti-Aircraft light cruisers (CLAA)
Light Cruisers (CL)
Guided Missile Cruisers that were nuclear powered (CNG)
Guided Missile Cruisers with Helicopter capabilities (CGH)
Guided Missile Cruisers (CG)
Command Cruisers (CC)
Large Command Ship (CBC)
Large Cruisers (CB)
Guided Missile Heavy Cruisers (CAG)
Heavy Cruisers (CA)
Armored Cruisers (CA)
Cruiser-Hunter Killer Ship (CLK)
Guided Missile Light Cruiser, Nuclear Powered (CLGN)
Guided Missile Light Cruiser converted to carry missiles (CLG)
Command Light Cruisers (CLG)
There are existing archived documents that show that asbestos was being used in repair logs, letters, memos and purchase orders.
Documents dating back from the 1940s show the excessive use of products containing asbestos on the USS Baltimore, the USS Boston, the USS Canberra, the USS Quincy, the USS Albany, the USS Pittsburgh, the USS St. Paul, the USS Columbus, the USS New Orleans, the USS Norfolk, and the USS Helena.
However, any Navy cruiser built before the 1980s may have contained asbestos. 
Click here for a FREE Navy Ships Guide containing a list of ships with asbestos.