Quick Summary
U.S. veterans or civilians with mesothelioma in California can hire lawyers to help them get justice. California mesothelioma lawyers file lawsuits to seek compensation from private companies. The military and government are not sued and veterans can still get VA benefits if they work with a lawyer. Find top California mesothelioma lawyers now.
How Can California Mesothelioma Lawyers Help Me?
California mesothelioma lawyers handle nearly all of the legal work involved with filing a lawsuit and getting compensation.
You or a U.S. veteran you love may be eligible to work with these lawyers after a mesothelioma diagnosis, since private companies used asbestos without telling the military or the public of the risks. Mesothelioma is only caused by asbestos exposure.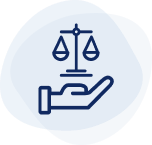 $1 Million
Average Settlement
*varies case by case
Mesothelioma lawsuit settlements are worth $1 million or more on average. Top California mesothelioma lawyers can build and file a strong lawsuit on your behalf. Further, you can still get benefits from the U.S. Department of Veterans Affairs (VA) if you work with a lawyer.
Looking to find the best lawyer for your case? The Mesothelioma Veterans Center has compiled a list of questions to ask attorneys you're considering. Get our Questions to Ask a Mesothelioma Lawyer checklist now.
What Areas of California Do Mesothelioma Lawyers Serve?
Mesothelioma lawyers serve people throughout California, including in:

Anaheim
Berkeley
Burbank
Compton
El Segundo
Fairfield
Fontana
Fresno
Hollywood
Long Beach
Los Angeles
Modesto
Oakland
Orange County
Pasadena
Riverside
San Bernardino
Sacramento
San Diego
San Francisco
San Jose
Santa Cruz
Stockton
Our team may be able to help you even if you don't see your city listed.
Eligibility to Work With a Mesothelioma Lawyer in California
You or your family members may qualify to work with mesothelioma or asbestos attorneys in California to file lawsuits.
You might be eligible if:
You or your loved one was exposed to asbestos at their job or during military service
You or your loved one was diagnosed with mesothelioma or another asbestos-related disease
California mesothelioma attorneys can determine when and where you were exposed to asbestos if you don't remember and help prove your case if you're able to file.
Statute of Limitations
Time is limited to work with a mesothelioma attorney in California due to laws called statutes of limitations. These laws prevent you from taking legal action if too much time passes.
In California, the statute of limitations is 2 years from the date of diagnosis or a person's death.
Contact the Mesothelioma Veterans Center now to find out if you're eligible to work with a lawyer before time runs out in your case. We may be able to help even if the time limit may have passed.
Types of Compensation for Mesothelioma in California
California asbestos lawyers can help you seek different types of compensation for mesothelioma. Learn about the types of compensation available below.
Mesothelioma Lawsuits
Mesothelioma lawsuits award financial aid to U.S. veterans, civilians, or loved ones affected by this cancer.
There are two types of mesothelioma lawsuits:
Personal injury lawsuits: Filed on behalf of the patient to help cover medical bills, lost wages, and other expenses.
Wrongful death lawsuits: Filed to help the loved ones of a person who died from mesothelioma pay for funeral costs, remaining medical expenses, and more.
The average mesothelioma lawsuit settlement pays out more than $1 million. Many U.S. veterans affected by this cancer receive much more.
By working with California mesothelioma attorneys, you and your family could start to get lawsuit payouts in 90 days or less. Want to find the best attorneys in your case? Get started using our Questions to Ask a Mesothelioma Lawyer checklist.
Asbestos Trust Funds
Many asbestos companies filed for bankruptcy to avoid paying patients who sued them. However, the courts forced these companies to put money into asbestos trust funds so victims could get compensation.
There are more than 65 asbestos trust funds with over $30 billion set aside. Top California mesothelioma lawyers can file trust fund claims for you as well as lawsuits to pursue compensation.
Military Benefits
U.S. veterans with mesothelioma can access VA benefits following a diagnosis. These benefits include disability payouts worth $3,800+ a month in most cases as well as health care services from top military doctors.
You can still get mesothelioma VA benefits even if you file a lawsuit or trust fund claim.
Steps to File a Mesothelioma Lawsuit in California
Here's what you need to do to file an asbestos or mesothelioma lawsuit in California.
1. Consult a Mesothelioma Attorney
First, talk to a mesothelioma law firm or attorney to determine if you have a valid claim. If you do, they can handle your case on your behalf.
This consultation shouldn't cost anything as the best California mesothelioma lawyers work on a contingency fee basis, meaning they only get paid after they secure money for you.
Call (877) 450-8973 to find top California mesothelioma lawyers.
2. Gather Evidence
Your California mesothelioma lawyer will gather evidence, such as doctor's reports, military documentation, employment records, and more to build your lawsuit.
They will use this evidence to find out which asbestos product manufacturers exposed you to asbestos, causing you to develop mesothelioma.
3. File the Mesothelioma Lawsuit
After gathering evidence, your California mesothelioma attorneys will file the lawsuit. You won't file it yourself, saving you time and stress.
After the lawsuit is filed, your asbestos lawyers will try to negotiate a settlement so you can get financial compensation. If a settlement can't be reached, your attorneys will fight for you in court.
Remember: California asbestos attorneys don't sue the U.S. military or government.
California Asbestos Settlement Amounts
Most asbestos lawsuits in California settle, which means the parties agree to resolve the case out of court.
California mesothelioma settlements, as well as occasional trial verdicts, have awarded millions of dollars to U.S. veterans with mesothelioma.
California mesothelioma settlements and verdicts include:
Want to find out how much a California asbestos lawyer could secure for you? Get our Questions to Ask a Mesothelioma Lawyer checklist.
California Residents and Asbestos Exposure
California residents may have been exposed to asbestos (the only cause of mesothelioma) in various places prior to the 1980s, when the dangers became public knowledge.
High-risk areas of asbestos exposure include:
Buildings like homes or schools often used asbestos-containing materials such as tiles, insulation, and roofing.
Mines may contain asbestos, especially if they were asbestos mines.
Workplaces since asbestos-containing materials were used regularly in many industries like construction.
A California mesothelioma lawyer can figure out when, where, and how you were exposed.
California Asbestos Job Sites
Nearly 10,000 job sites in California used asbestos before the risks were well-known.
Examples of asbestos job sites in California include:
Alameda Naval Shipyard
Bethlehem Steel Shipyard
National Steel and Shipbuilding Company
Shell Oil Refinery
Standard Oil Refinery
Union Pacific Switchyard
The U.S. Environmental Protection Agency (EPA) even listed several highly contaminated asbestos worksites in California among its Superfund sites project — which spearheads long-term projects to clean up highly toxic areas.
Military Bases
California residents may have also been put at risk of asbestos exposure through military bases and other assets.
California military bases that used asbestos include:
U.S. Coast Guard Base Alameda
U.S. Marine Corps Base Camp Pendleton
U.S. Naval Operating Base Terminal Island
On U.S. military bases, asbestos could be found in houses and other structures, vehicles, planes, ships, and shipyards.
Find a California Mesothelioma Lawyer Today
You and U.S. veterans you love can seek justice and financial aid by working with California mesothelioma attorneys. These lawyers can help you pursue lawsuit payouts that are often worth over $1 million — without suing the military.
And, you can still get (or even increase) your VA benefit payouts with help from the Mesothelioma Veterans Center's team of veterans advocates.
Find top California mesothelioma lawyers now with assistance from our team. We'll help you get all the financial aid and benefits possible in your case.
California Mesothelioma Attorney FAQs
How much does it cost to work with mesothelioma attorneys in California?
It costs no money upfront to get help from our partner California mesothelioma attorneys. These lawyers work on a contingency basis. They'll only get paid after you've gotten compensation.
Will California mesothelioma lawyers sue the military?
No — the attorneys we've partnered with do not sue the U.S. military, VA, or government.
Instead, California mesothelioma lawyers sue companies that made or sold asbestos products to the military and/or your former employers.
Will filing a mesothelioma lawsuit in California affect my VA benefits?
You can file an asbestos lawsuit and still get VA benefits for mesothelioma and other asbestos-related diseases with help from a mesothelioma law firm in California.
For more information on this process, call (877) 450-8973 now. The Mesothelioma Veterans Center can help you find a lawyer and also increase your VA mesothelioma payouts.