Quick Summary
If you or a loved one is a U.S. veteran living in Ohio with mesothelioma, you may be eligible for financial aid. Our skilled Ohio mesothelioma lawyers can help you secure compensation by filing a lawsuit on your behalf — and you can still get VA benefits if you file. Reach out to the Mesothelioma Veterans Center now to find Ohio mesothelioma lawyers near you.
How Can Ohio Mesothelioma Lawyers Help Me?
Top Ohio asbestos lawyers can help both veterans and civilians access financial aid after a mesothelioma diagnosis.
On average, these lawyers can secure $1 million or more through mesothelioma lawsuits, giving families enough money to help pay for medical bills, lost wages, and other expenses.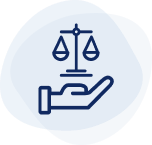 $1 Million
Average Settlement
*varies case by case
Legal action is never taken against the U.S. military or government, so U.S. veterans with mesothelioma don't have to feel conflicted about filing a lawsuit.
Instead, Ohio attorneys will sue manufacturers of asbestos-containing products, which knew the risks of asbestos but hid them for decades. These companies put millions of people at risk of mesothelioma all in the name of money.
U.S. veterans can still get benefits from the U.S. Department of Veterans Affairs (VA) if they work with an Ohio asbestos attorney. And, since there's no upfront cost to work with our Ohio attorneys, there's no financial risk to U.S. veterans or their loved ones.
Choose the best attorney for your case by downloading our free list of Questions to Ask a Mesothelioma Lawyer.
What Areas of Ohio Do Mesothelioma Lawyers Serve?
Ohio mesothelioma attorneys can help people across the state, including those in:
Akron
Canton
Cincinnati
Cleveland
Columbus
Dayton
Elyria
Hamilton
Kettering
Lakewood
Lorain
Mansfield
Parma
Springfield
Toledo
Youngstown
Many other cities
Our Ohio attorneys might be able to help even if your city isn't listed above.
Who Can Work With an Ohio Mesothelioma Lawyer?
Veterans with mesothelioma, as well as civilians, family members, and other loved ones, may be able to get justice by working with mesothelioma lawyers in Ohio.
You may qualify to work with an Ohio mesothelioma lawyer if you or a loved one:
Worked with or around asbestos-containing products years ago
Developed mesothelioma or another asbestos-related illness, such as lung cancer or asbestosis
Reach out to an Ohio mesothelioma lawyer now to see if you're able to file a lawsuit and get compensation.
Asbestos Statutes of Limitations in Ohio
Each state has its own statute of limitations, which is the legal deadline to file lawsuits. If you wait too long and the statutes expire, you won't be able to work with a lawyer to pursue compensation.
In Ohio, the statute of limitations for asbestos-related personal injury lawsuits is generally 2 years from the date of diagnosis. For wrongful death claims, you can file up to two years from the date of death.
Call (877) 450-8973 to find an Ohio mesothelioma attorney who can help you file before time passes. There also may be other ways to get compensation even if the statutes run out in your case.
Types of Compensation for Mesothelioma in Ohio
Ohio veterans with mesothelioma may be able to get compensation from lawsuits, asbestos trust fund claims, and VA benefits. Ohio lawyers can help you determine which of these you qualify for.
Mesothelioma Lawsuits
Ohio mesothelioma attorneys can file lawsuits against asbestos companies that made and sold the products you were exposed to. Lawsuits are not filed against the U.S. military or government.
The average mesothelioma lawsuit awards over $1 million, helping you get reimbursed for lost wages, pay for medical expenses, and protect your family's future.
You can also file a wrongful death lawsuit if a loved one died from mesothelioma but didn't get a chance to sue.
Find the best Ohio mesothelioma attorneys to help handle your lawsuit with our Free Questions to Ask a Mesothelioma Lawyer checklist.
Asbestos Trust Fund Claims
Many asbestos companies filed for bankruptcy because of the increasing number of asbestos-related lawsuits. Bankrupt companies can't be sued, but the courts forced these bankrupt companies to set up asbestos trust funds so victims could still get compensation.
Did you know?
Asbestos trust funds contain over $30 billion as of 2023 — and by filing a claim, you may be able to get a portion of this money.
Depending on which products you were exposed to, you could qualify to file both lawsuits and trust fund claims simultaneously. An Ohio asbestos attorney can explain your options.
Mesothelioma VA Benefits
Veterans fighting mesothelioma can get monthly financial payouts and medical treatment as part of their VA benefits.
Veterans with mesothelioma qualify for the highest VA payouts — worth over $3,800 a month in most cases as of 2023. The VA has also partnered with some of the world's top mesothelioma doctors so veterans can get the best care possible.
Other mesothelioma VA benefits include:
Compensation for funeral services
In-home care coverage
Survivors benefits
Steps to File an Ohio Mesothelioma Lawsuit
Filing a mesothelioma lawsuit is easy when you work with an Ohio asbestos attorney, as they'll handle all legal legwork involved. Learn about the process and how a lawyer helps below.
1. Contact a Mesothelioma Attorney
Reach out to an experienced Ohio mesothelioma lawyer to handle your case. Top Ohio lawyers don't charge any upfront fees and will determine if you are eligible to file for free.
While these lawyers work to secure compensation, you can focus on getting treatments and spending time with loved ones.
Find top Ohio mesothelioma lawyers right now.
2. Collect Evidence
Your attorney will work with you to gather evidence related to your asbestos exposure and mesothelioma diagnosis. This evidence will be used to build your legal case.
Asbestos exposure evidence may include:
Medical records
Military and civilian employment history
Witness testimonies
Other documents that support your case
3. File Your Mesothelioma Claim
Your Ohio asbestos lawyer will file the lawsuit on your behalf. You won't file the lawsuit yourself, which saves you stress and hassles.
After the lawsuit has been filed, your attorneys will work their hardest to get the most amount of compensation possible in your case.
Ohio Asbestos Settlement Amounts
Ohio mesothelioma lawyers can secure lawsuit compensation through settlements and trial verdicts. Almost all mesothelioma lawsuits reach out-of-court settlements.
Our partner lawyers have secured millions of dollars for U.S. veterans living in Ohio.
Recent Ohio mesothelioma settlements and verdicts include:
Several factors can affect how much you could receive from an Ohio mesothelioma settlement. These factors include which asbestos-containing products you were exposed to, your expenses following a diagnosis, and the evidence presented in the case.
Ohio Residents and Asbestos Exposure
Those living and working in Ohio could have been exposed to asbestos at a civilian job, serving in the U.S. military, or if a loved one worked with or around asbestos.
Learn how you may have been exposed to asbestos in Ohio below.
Asbestos Job Sites in Ohio
Over 7,000 job sites in Ohio are known to have put people at risk of asbestos exposure.
Notable examples of high-risk asbestos job sites in Ohio include:
3M Company, Cleveland
Abex Corporation, Bedford
Ford Motor Company, Cleveland
General Motors, Dayton
Great Lakes Engineering Works Shipyard, Ashtabula
Huron Road Hospital, Cleveland
Republic Steel, Cleveland
A skilled Ohio mesothelioma attorney can determine when, where, and how you were exposed to asbestos and demand compensation from those responsible on your behalf.
Military Bases
Older U.S. military bases in Ohio once used asbestos-containing products to make buildings and vehicles more durable and fireproof.
Notable bases in Ohio where asbestos was used include:
Air National Guard Facilities, Columbus
U.S. Army Reserve Center, Cleveland
Wright-Patterson Air Force Base, Dayton
Areas of Ohio Linked to Asbestos-Related Deaths
From 1999 to 2017, many areas of Ohio saw hundreds of deaths due to asbestos.
These Ohio counties reported the highest numbers of asbestos-related deaths:
Cuyahoga County had the highest number of fatalities, with 1,599 deaths and averaging 84 deaths per year.
Hamilton County had 686 deaths and an average of 36 deaths per year.
Summit County reported 674 deaths, averaging 35 deaths per year.
Franklin County had 645 asbestos-related deaths, averaging 33 deaths per year.
Lucas County totaled 638 deaths, with an average of 33 deaths per year.
Find a Mesothelioma Lawyer in Ohio Today
Reach out to top Ohio mesothelioma lawyers right now if you or a U.S. veteran that you love has this cancer. Attorneys may be able to help you receive financial compensation and justice from the asbestos companies that harmed you.
Here are 3 key points to remember about our Ohio asbestos lawyers:
Ohio lawyers often secure over $1 million for mesothelioma patients
The U.S. government and military won't be sued
You can still get VA benefits if you work with an asbestos lawyer
Find top Ohio mesothelioma lawyers now. The Mesothelioma Veterans Center works with some of the best attorneys in Ohio who can help you build and file the strongest case possible.
Ohio Mesothelioma Attorney FAQs
How can Ohio mesothelioma lawyers help me?
Ohio mesothelioma lawyers will do all of the legal work on your behalf, allowing you to rest and spend time with loved ones while still getting the compensation to cover your expenses.
Top Ohio mesothelioma lawyers can build and file a lawsuit on your behalf, and will then work to negotiate a strong payout for your case.
What is the average payout for a mesothelioma case in Ohio?
Ohio mesothelioma lawyers can typically retrieve $1 million or more for patients. In some cases, mesothelioma patients have gotten even higher payouts by working with our Ohio asbestos attorneys.
For example, a U.S. Army veteran with mesothelioma received $4.3 million and a U.S. Navy veteran secured $3.16 million after choosing our partner law firm to handle their cases.
Contact our team now to find out if you're able to work with Ohio mesothelioma lawyers and see how much your case could potentially be worth.
How much do Ohio mesothelioma lawyers charge?
The Ohio attorneys we have partnered with charge no hourly fees or upfront costs to work with them. This means there is no financial risk to you or your family if you choose to take legal action.
Our Ohio asbestos attorneys only get paid if they successfully secure compensation for your case.