Quick Summary
Extrapleural pneumonectomy is an aggressive surgery for Pleural Mesothelioma that removes the entire diseased lung and other cancer-infected parts of the chest. The concept behind the EPP is to remove all visible signs of cancer and any potential spaces where cancer can spread. Patients can extend their survival times with this procedure.
Understanding the Extrapleural Pneumonectomy
This is one type of surgery done for pleural mesothelioma patients. Surgeons remove the affected lung, pleural lining, pericardial lining and part of the diaphragm. Some surgeons also introduce intraoperative chemotherapy, which helps wash out microscopic cancer cells.
Did you know?
Patients who have an EPP live longer than patients who don't have any kind of surgery. Get more information about different types of Mesothelioma Treatments and surgeries in your free Mesothelioma Veterans Packet.
A person undergoing an EPP must be healthy enough to tolerate this aggressive surgery. EPP is intensive and recovery takes several weeks. Doctors always do preoperative testing, which include tests to make sure the heart and lungs are healthy enough for surgery.
Creation of the EPP
The late Dr. David Sugarbaker perfected the modern EPP. The pneumonectomy procedure (removal of the lung) is decades old. Pneumonectomy was primarily for lung cancer patients but didn't account for cancer in the lining of the chest, diaphragm and lungs. These linings are where mesothelioma starts.
Dr. Sugarbaker built on the pneumonectomy with mesothelioma patients in mind. He added the "extrapleural" part of the surgery, which removes the linings affected by cancer. Dr. Sugarbaker also improved mortality rates after the surgery.
Dr. Sugarbaker's research has also led to new ways to incorporate chemotherapy in the EPP. Now doctors are placing chemotherapy in the chest after surgery, called intraoperative chemotherapy. The goal is to wash away leftover mesothelioma cells after an EPP. Patients in a study led by Dr. Sugarbaker lived over 1 year longer than patients who didn't get intraoperative chemotherapy.
Did you know?
In the study mentioned above, the median survival for the patients who had intraoperative chemotherapy was 35.6 months. That's nearly 3 years. Half of those patients lived even longer.
EPP Eligibility
There is a strict set of criteria for patients who can get an EPP. The criteria help ensure the patient will survive the procedure.
The first thing your surgeon will consider is if you are still able to go about day-to-day tasks. This is often a good sign that you're strong enough for surgery. Of course, many other factors come into play. Heart and lung function must be acceptable.
Some tests your doctor may run before EPP include:
PET or CT scan. These kinds of imaging scans help doctors see where your disease is. It's important to know the exact location of the tumors before surgery. These scans can also reveal if your mesothelioma is too advanced for surgery.
Mediastinoscopy. This procedure uses a camera to look in the center of the chest. Doctors want to see if mesothelioma has spread to the other side of the chest, which is inoperable.
Lung function tests. Your lungs have to be in working order to recover. These tests can be as simple as breathing through a tube. Another test uses radioactive gas, where the patient inhales a small amount and helps doctors see the active airways in the lung.
Echocardiogram. This 30-minute procedure uses sound waves to measure your heart. A machine measures how strong your heart is. A strong heart is necessary for any type of surgery.
Blood tests. Doctors need to know your blood chemistry before an EPP. They measure your red and white blood cell counts.
Performance tests. These are more tests to determine your lung and heart health. Performance tests measure how long you can exercise and how your organs hold up in the process. You may walk on a treadmill or pedal a stationary bike while you wear a mask that measures your breathing. Other devices measure your heart rate and blood pressure.
Each surgeon or cancer center may have their own set of criteria. For example, one cancer center may have age restrictions, another center may care more about your overall health. If you've been deemed inoperable due to age, you may want a second opinion.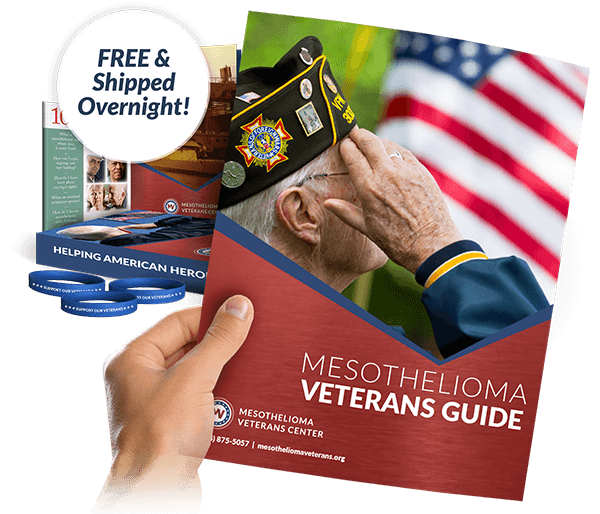 Get a FREE Veterans Packet
Get information on:
Treatment Options
Mesothelioma Specialists
Veterans Benefits
Get a Free Veterans Packet
EPP Risks
As with any major surgery, there are risks of complications.
Some of these complications include:
Respiratory failure
Empyema (a buildup of infected fluid within the lungs)
Internal bleeding
Blood clot or deep vein thrombosis (DVT) in the lower legs which can travel to the lungs
Pneumonia
Death due to complications of surgery
An EPP must be done by surgeons specializing in mesothelioma. It is done at specialty centers where the staff know how to manage the complications of this surgery.
Steps of the EPP
Step 1. During the surgery, a large incision is made with immediate removal of the sixth rib. This opens up the surgical space and allows doctors to see where the mesothelioma is.
Step 2. Doctors separate the pleural and pericardial lining from the chest wall.
Step 3. Then they collapse the lung. They clamp off major blood vessels, nerves and the bronchial tube leading to the affected lung.
Step 4. Doctors remove cancerous tissue. They take out the pleural and pericardial lining. They also remove the lung and part of the diaphragm. They patch up these areas with artificial materials.
Step 5. Doctors inspect the lung cavity for signs of cancer. If they see no more, they close the incision up completely. A tube is placed in the chest wall to allow fluid and blood build-up to drain. The drain is removed when it no longer produces fluid.
Dr. Avi Lebenthal is a surgeon in the VA who performs the EPP for veterans. Dr. Lebenthal leads the mesothelioma department at the Boston VA. If you have VA benefits but live far from Boston, it's not a problem.
According to the VA, "At VA Boston we are proud to welcome and treat all eligible veterans regardless of where they live."
Dr. Lebenthal treats his mesothelioma veterans at the nearby Brigham and Women's Hospital. Mesothelioma Treatment at BWH is one of the best in the world. The program there was founded by Dr. David Sugarbaker.
Get VA Benefits
Get help with:
VA Disability Claims
Survivor Benefits
Finding Veteran Doctors
Learn More
Getting an EPP
The EPP is one of the best treatments available for patients with Pleural Mesothelioma. Some have even called it the "gold standard" of treatment. The type of surgery that's right for you depends on your individual diagnosis.
Points to remember about the EPP:
It's usually for patients between stages 1 and 3.
It's an invasive surgery that removes the lung.
Patients who have an EPP live longer than those who have no surgery.
If you're ready for surgery, you need to talk to a mesothelioma specialist. There are specialists around the country and two in the VA. If you don't have VA health care or benefits, there are people who can help. Get your VA benefits now.