Quick Summary
U.S. Navy frigates had a substance called asbestos on board between the 1930s and early 1980s. Asbestos was thought to be a safe substance to use in boilers, insulation, and other parts of these ships before the risks were well-known. Many U.S. Navy veterans now may be at risk of asbestos-related illnesses like mesothelioma, asbestosis, and lung cancer if they served on frigates.
Topics on this page:
List of U.S. Navy Frigates With Asbestos
Frigates were often used in World War II and beyond to escort destroyers, assist with patrol missions, and perform other open-ocean escort functions.
Frigates built in the mid-20th century were built with tons of asbestos. It was often found in the piping, engines, boiler rooms, and navigation rooms. Asbestos insulated the ship and made it more durable.
Get a FREE Navy Ships Guide containing a full list of Navy frigates and other ships with asbestos.
Notable U.S. Navy Frigates that used asbestos included:
USS Ainsworth (FFT-1090)
USS Albert David (FF-1050)
USS Antrim (FFG-20)
USS Aubrey Fitch (FFG-34)
USS Aylwin (FF-1081)
USS Badger (FF-1071)
USS Bagley (FF-1069)
USS Barbey (FF-1088)
USS Blakely (FF-1072)
USS Boone (FFG-28)
USS Bowen ​​(FFT-1079)
USS Bradley (FF-1041)
USS Brewton (FF-1086)
USS Bronstein (FF-1037)
USS Brooke (FFG-1)
USS Brumby (FF-1044)
USS Capodanno (FF-1093)
USS Clark (FFG-11)
USS Clifton Sprague (FFG-16)
USS Connole (FF-1056)
USS Cook (FF-1083)
USS Copeland (FFG-25)
USS Crommelin (FFG-37)
USS Curts (FFG-38)
USS Davidson (FF-1045)
USS De Wert (FFG 45)
USS Donald B. Beary (FFT-1085)
USS Downes (FF-1070)
USS Doyle (FFG-39)
USS Duncan (FFG-10)
USS Edward McDonnell (FF-1043)
USS Elmer Montgomery (FF-1082)
USS Estocin (FFG-15)
USS Fahrion (FFG-22)
USS Fanning (FF-1076)
USS Flatley (FFG-21)
USS Francis Hammond (FF-1067)
USS Gallery (FFG-26)
USS Garcia (FF-1040)
USS Gary (FFG-51)
USS George Philip (FFG-12)
USS Glover (AGFF-1)
USS Gray (FF-1054)
USS Halyburton (FFG-40)
USS Harold E. Holt (FF-1074)
USS Hepburn ​​(FF-1055)
USS Ingraham (FFG-61)
USS Jack Williams (FFG-24)
USS Jarrett (FFG-33)
USS Jesse L. Brown (FFT-1089)
USS John A. Moore (FFG-19)
USS John L. Hall (FFG-32)
USS Joseph Hewes (FFT-1078)
USS Julius A. Furer (FFG-6)
USS Kauffman (FFG-59)
USS Kirk (FF-1087)
USS Klakring (FFG-42)
USS Knox (FF-1052)
USS Koelsch (FF-1049)
USS Lang (FF-1060)
USS Lewis B. Puller (FFG-23)
USS Lockwood (FF-1064)
USS Mahlon S. Tisdale (FFG-27)
USS Marvin Shields (FF-1066)
USS McCandless ​​(FFT-1084)
USS McCloy (FF-1038)
USS McClusky (FFG-41)
USS McInerney (FFG-8)
USS Meyerkord (FF-1058)
USS Miller (FF-1091)
USS Moinester (FFT-1097)
USS Nicholas (FFG-47)
USS O'Callahan (FF-1051)
USS Oliver Hazard Perry (FFG-7)
USS Ouellet (FF-1077)
USS Patterson (FF-1061)
USS Paul (FF-1080)
USS Pharris (FF-1094)
USS Ramsey (FFG-2)
USS Rathburne (FF-1057)
USS Reasoner (FF-1063)
USS Reid (FFG-30)
USS Rentz (FFG-46)
USS Richard L. Page (FFG-5)
USS Roark (FF-1053)
USS Robert E. Peary (FF-1073)
USS Robert G. Bradley (FFG-49)
USS Sample (FF-1048)
USS Samuel Eliot Morison (FFG-13)
USS Schofield (FFG-3)
USS Sides (FFG-14)
USS Stark (FFG 31)
USS Stein (FF-1065)
USS Stephen W. Groves (FFG-29)
USS Talbot (FFG-4)
USS Taylor (FFG-50)
USS Thach (FFG-43)
USS Thomas C. Hart (FF-1092)
USS Trippe (FF-1075)
USS Truett (FFT-1095)
USS Underwood (FFG-36)
USS Valdez (FF-1096)
USS Vandegrift (FFG-48)
USS Voge (FF-1047)
USS Vreeland (FF-1068)
USS W. S. Sims (FF-1059)
USS Wadsworth (FFG-9)
USS Whipple (FF-1062)
Anyone exposed to asbestos on a Navy frigate or another vessel could be in life-threatening danger today. People can develop deadly cancers like mesothelioma or non-cancerous illnesses 20-50 years after asbestos exposure.
Thankfully, veterans with mesothelioma can get medical aid and compensation from the U.S. Department of Veterans Affairs (VA). They can also pursue financial payouts from legal claims and asbestos trust funds while accessing VA benefits.
A free veterans packet can tell you more about your options.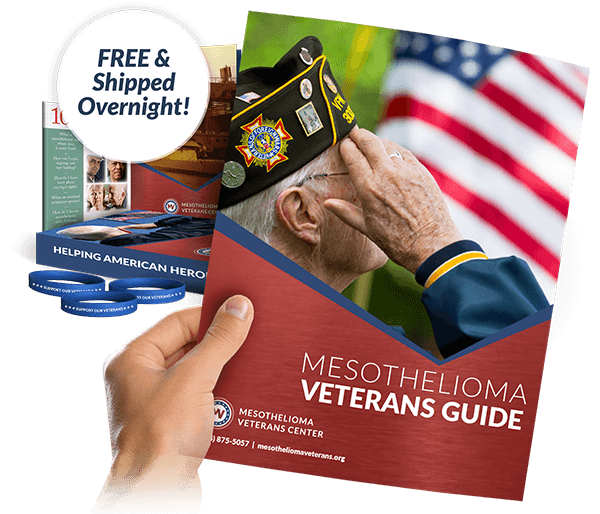 Get a FREE Veterans Packet
Get information on:
Financial Resources
Treatment Options
VA Benefits
Get a Free Veterans Packet
Asbestos Use on Frigates
Asbestos-containing products were used aboard U.S. Navy frigates and other ships as part of a government mandate before the risks were well-known. As a result, any frigate built before the early 1980s likely contained asbestos.
Asbestos was initially thought to be the ideal insulator for frigates and other ships. It was cheap, durable, and fire-resistant. This made it a popular choice for insulating places that generated a lot of heat, such as the engine room and the inside of the hull.
Sadly, the makers of asbestos-based products knew they were putting people at risk of deadly diseases but hid the facts for decades to keep making money. The widespread use of asbestos on frigates put thousands of military service members at risk of developing mesothelioma decades later.
See if a U.S. Navy frigate or another ship you served on had asbestos aboard right now.
Find Out If Your Navy Ship Had Asbestos
Type of Ship:
Asbestos Used: Yes
Asbestos-Based Products on Navy Frigates
Over 300 products used on Navy ships like frigates were made with asbestos before the dangers became public knowledge.
Asbestos was used in many parts of the ship, such as the piping, the engine rooms, the navigation rooms, and the boiler rooms.
Products that contained asbestos on frigates included:
Boilers
Boilers that were built with asbestos helped power the engine and provide hot water to various parts of the ship. They also supplied high-pressure steam throughout ships. Some boilers may have contained asbestos-made gaskets to control heat.
Before 1973, the Navy used boilers whose external insulation alone contained up to 15% asbestos.
Boiler rooms aboard frigates were often small areas with poor ventilation. U.S. Navy boilermakers may have inhaled asbestos dust that was kicked up whenever the boiler was being repaired, putting everyone in the area at risk of mesothelioma.
Pipes
Pipes on frigates were often wrapped in asbestos-containing insulation to regulate temperature and help them work more efficiently. The insulation on pipes consisted of a felt wrapping containing up to 50% asbestos. This outer shell often wore out, causing asbestos particles to become airborne.
Further, any time the outer wrapping or inner felt lining needed to be replaced, the workers had to remove it and put in new insulation.
Pipefitters often made new insulation by mixing dry asbestos dust with water and adding it around the pipe. Dry asbestos is easily crumbled (friable), so it's more likely to send fibers flying into the air.
Get a free veterans packet if you or a loved one developed mesothelioma or another asbestos-related disease after serving in the military.
Pumps
Many of the mechanical pumps aboard frigates were made with asbestos. Pumps were also insulated and packed with asbestos to prevent heat from escaping.
Pumps were usually maintained by machinist mates, most of whom had heavy exposure to asbestos during their time in the service.
Workers repairing pumps had to use tools to remove the damaged parts, which sent asbestos fibers flying into the air. Workers may also have been put at risk whenever they had to install new parts.
Valves
Valves controlled the flow of gasses and liquids in the ship's pipes and plumbing systems. There were several types of valves used aboard frigates that contained asbestos.
Many of the valves operated under high pressures and temperatures, causing them to break down easily. Workers who replaced these valves had to strip away the asbestos-containing insulation, remove the valves, and replace them. Each step put U.S. Navy service members at risk of exposure.
Who Was at Risk of Asbestos Exposure on Frigates?
If you worked on a frigate, particularly in the navigation room, boiler room, or engine rooms, you likely were exposed to asbestos. You were also at risk if you handled asbestos-based products in U.S. Navy shipyards.
Since the dangers of asbestos were unknown and no personal protective gear was provided, many U.S. Navy service members that worked around asbestos decades ago are now at risk of mesothelioma, asbestosis, or other serious illnesses today.
Thankfully, Navy veterans with mesothelioma or other asbestos-related diseases can get medical treatment and monthly payments from the VA.
Need help filing for VA benefits?
VA-Accredited Attorney Capt RIANG Eric Hall can help you file for free.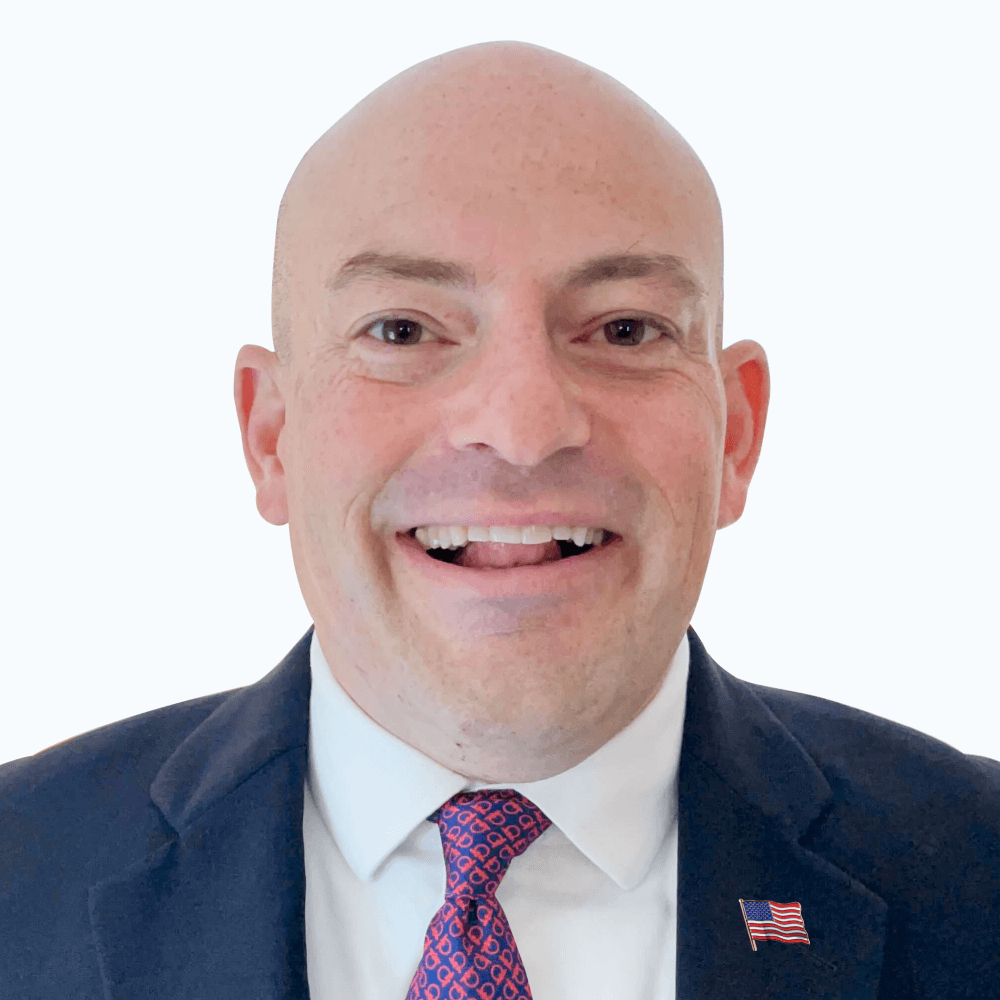 Fill out the form below
Secure Submission
Help for Veterans With Mesothelioma
Veterans never deserved to develop mesothelioma from simply doing their duty. Sadly, veterans are one of the highest-risk groups for asbestos-related diseases today.
The VA has taken steps to help veterans affected by mesothelioma. Qualifying veterans can pursue treatments from VA medical centers throughout the country. Some of the best mesothelioma doctors treat veterans at these facilities.
Further, mesothelioma patients that served their country may also be able to take legal action against the makers of asbestos-based products. These companies knew the risks decades ago but concealed the deadly truth in the name of profits.
Learn about the benefits that may be available to you with a free veterans packet.
FAQs about Asbestos on Frigates
Why did the U.S. Navy use asbestos on frigates?
The U.S. Navy heavily relied on asbestos aboard all of its ships between the 1930s and early 1980s since the material could resist fires and make ships stronger. Some Navy ships literally had tons of asbestos in them.
For much of the time that the U.S. Navy used asbestos on frigates, the dangers were hidden from the general public by makers of asbestos-based products.
When was asbestos banned on frigates?
The use of asbestos on frigates and other ships was banned in the late 1970s, when efforts began to remove products containing this dangerous substance.
That said, U.S. Navy personnel may have been at risk of exposure up through the 1980s as asbestos removal efforts took time and cost millions of dollars.
Some U.S. Navy ships still have asbestos-based products on board even today, though these products are sealed off and won't pose a threat to human health unless disturbed.
How can U.S. Navy veterans with mesothelioma get help?
U.S. Navy veterans can get help from the VA, medical hospitals, and mesothelioma lawyers that have handled asbestos-related cases in the past. All of these resources are highly important — through them, veterans can get top-notch treatments and financial aid.
Veterans can learn about these options — and more — with a free veterans packet.