Quick Summary
Texas mesothelioma lawyers may be able to help residents file a lawsuit and seek compensation. These lawyers can handle all aspects of a mesothelioma lawsuit. U.S. veterans can work with a Texas mesothelioma lawyer to file a lawsuit and get VA benefits. Connect with the Mesothelioma Veterans Center to find a lawyer now.
How Texas Mesothelioma Lawyers Help
Mesothelioma lawyers working in Texas can help you or a U.S. veteran you love get financial compensation for this cancer or other asbestos-related diseases.
The average mesothelioma lawsuit awards $1 million or more, which can be used to cover your medical expenses and keep your family's future safe.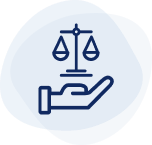 $1 Million
Average Settlement
*varies case by case
The Texas mesothelioma lawyers we work with take care of every step in the lawsuit process and never file claims against the military, government, or U.S. Department of Veterans Affairs (VA). Further, you can get VA benefits while pursuing lawsuit compensation.
The Mesothelioma Veterans Center can help you find top Texas mesothelioma lawyers right now. We have partnered with a law firm founded by U.S. veterans — with many attorneys on staff who served their country — to help veterans fighting mesothelioma.
Get started finding a Texas asbestos lawyer who can help you and your family by downloading our Questions to Ask a Mesothelioma Lawyer checklist.
What Areas of Texas Do Mesothelioma Lawyers Serve?
Texas mesothelioma attorneys serve these Texas cities and beyond:

Abilene
Amarillo
Arlington
Austin
Beaumont
Corpus Christi
Dallas
El Paso
Fort Worth
Galveston
Grand Prairie
Houston
Laredo
Lubbock
Plano
Round Rock
San Antonio
San Marcos
Texarkana
Texas City
Waco
Wichita Falls
You may qualify to work with a lawyer even if your city isn't listed above.
Am I Eligible to Work With Texas Mesothelioma Lawyers?
Possibly, yes. You may qualify to work wth a Texas mesothelioma lawyer to get compensation.
The only known cause of mesothelioma is asbestos exposure. Many manufacturers used asbestos in their products for decades without revealing the dangers.
A mesothelioma lawyer in Texas can help you file a lawsuit against these manufacturers to get financial compensation and justice. If a loved one died from mesothelioma, you or other family members may be able to file a wrongful death claim.
See if you are eligible to work with our partner Texas mesothelioma lawyers.
Asbestos Statute of Limitations
Each state has a statute of limitations — a time limit on how long you have to file a mesothelioma lawsuit.
Did you know?
Texas' statute of limitations is 2 years from the date you or a loved one was diagnosed with or died from mesothelioma.
Make sure to reach out to a mesothelioma attorney in Texas as soon as possible so you don't miss the deadline.
Further, it's a good idea to connect with an attorney even if you think the statute has passed as there may be other compensation options available to you.
Types of Compensation for Mesothelioma in Texas
If you have mesothelioma, you may be eligible for different types of compensation. Your Texas mesothelioma lawyer can determine the types that may be available to you.
Mesothelioma Lawsuits
You may be able to file a mesothelioma lawsuit if you got sick from asbestos-containing products. In most cases, lawsuits will be resolved through out-of-court settlements.
99%
of mesothelioma lawsuits reach settlements.
The average mesothelioma lawsuit settlement is worth $1 million to $1.4 million with many families getting more.
Get answers about filing a lawsuit and working with an attorney using our Questions to Ask a Mesothelioma Lawyer checklist.
Asbestos Trust Funds
Asbestos trust funds are large sums of money set aside by bankrupt manufacturers of asbestos-based products. These companies can't be sued, but you can file a trust fund claim to seek money from them if you have mesothelioma or another asbestos-related disease.
There's currently over $30 billion in asbestos trust funds today. A Texas mesothelioma lawyer can help you file a lawsuit and asbestos trust fund claims at the same time so you can get the most amount of money possible.
VA Benefits
Veterans who received a mesothelioma diagnosis after time spent serving in the military may be able to file for VA benefits, which are worth $3,800+ in many cases as of 2023.
The Mesothelioma Veterans Center can help you file for mesothelioma VA benefits or increase your VA payouts if you already get benefits. You can get VA benefits in addition to lawsuit and/or asbestos trust fund compensation.
Remember: the military, VA, and government aren't sued when you work with a Texas mesothelioma lawyer.
Mesothelioma Claim Filing Process in Texas
Texas mesothelioma lawyers do all the work involved with filing an asbestos lawsuit and retrieving financial compensation. See how attorneys can help each step of the way below.
1. Reach Out to Mesothelioma Attorneys in Texas
First, contact a mesothelioma attorney who works for a top law firm. Experienced attorneys can determine if you're qualified to file a mesothelioma lawsuit or other types of claims at no cost to you.
Call (877) 450-8973 for help finding a Texas mesothelioma lawyer near you.
2. Gather Evidence
If you're eligible to file a mesothelioma lawsuit, your Texas asbestos lawyer can start gathering evidence to support your case.
To file mesothelioma lawsuits, your lawyer will gather:
Medical records related to your diagnosis
Military or employment documents to help show how you were exposed
Testimonies from witnesses
All of these records will help your Texas mesothelioma lawyers build a case that shows how your military and/or civilian asbestos exposure caused you to develop mesothelioma.
3. File Your Mesothelioma Lawsuit
Once evidence has been gathered, your Texas mesothelioma lawyer will file your lawsuit in the court best suited for your claim and within the statute of limitations.
4. Reach a Settlement or Trial Verdict
From there, the lawyer can work toward negotiating an out-of-court settlement with the defendants.
In the rare event that a lawsuit doesn't end in a settlement, it may be resolved through a trial verdict. Verdicts may award more or less compensation than a settlement.
Asbestos Settlement and Verdict Amounts Secured by Texas Lawyers
The Texas attorneys we've partnered with have secured millions of dollars for veterans and civilians through mesothelioma settlements and verdicts.
Recent Texas mesothelioma settlements and verdicts include:
Learn how much compensation you could receive with our Questions to Ask a Mesothelioma Lawyer checklist.
Texas Residents and Asbestos Exposure
Texas residents may have been exposed to asbestos at a number of sites, including American military bases and worksites.
Asbestos Job Sites
People who work with asbestos products are at high risk of breathing in or swallowing asbestos fibers. Prior to the early 1980s, workers across Texas relied on asbestos-containing products without knowing the dangers.
Job sites in Texas that may have put workers at risk include:
A.O. Smith/Armco Steel Mill
Braunig Lake Power Plant
Central Power & Light (CP&L)
Chevron Phillips Chemical
Exxon Refinery
Galveston Shipyard
Gulf Oil
Magnolia Petroleum Refinery
Phillips Refinery
Platzer Shipyard
Shell Oil Refinery
Texaco Refinery
Texas Petrochemical
Valero Refinery
Show More
One of the industries with the highest risk of asbestos exposure was oil refining. Texas is home to many oil refineries where asbestos products were used. The refineries listed above are just a few of many that put people at risk.
Homes, schools, and other buildings throughout Texas also relied on asbestos before the risks were known, which put construction and maintenance workers at risk.
Military Bases
Prior to the 1980s, the U.S. military used asbestos products in its bases and buildings. Many veterans have mesothelioma from being exposed to asbestos on military bases decades ago.
Military bases in Texas that used asbestos-containing products include:
Bergstrom Air Force Base, San Antonio
Brooks Air Force Base, San Antonio
Camp Bullis Army Base, San Antonio
Ellington Field Joint Reserve Base, Houston
Fort Bliss, El Paso
Fort Sam Houston, San Antonio
Kelly Air Force Base, San Antonio
Lackland Air Force Base, San Antonio
Randolph Air Force Base, San Antonio
Sheppard Air Force Base, Wichita Falls
The Mesothelioma Veterans Center can help veterans with mesothelioma living in Texas find top lawyers and get VA benefits. Contact us now.
Find a Texas Mesothelioma Lawyer Today
If you or a loved one are ready to take legal action against the asbestos companies that harmed you, a lawyer can help by handling all of the legal work involved.
Remember: top Texas mesothelioma lawyers build your case, file it on your behalf, and work to get the most amount of money possible. Further, these lawyers will never file any type of lawsuit against the military or government, and you can still get VA benefits, too.
The Mesothelioma Veterans Center can help you find top mesothelioma lawyers in Texas and assist in filing or increasing your VA benefits. Our partner attorneys work at a veteran-founded law firm and several are U.S. veterans themselves.
Get help finding a top mesothelioma attorney right now.
FAQs on Texas Mesothelioma Attorneys
How much does an asbestos exposure lawyer in Texas cost?
Texas asbestos lawyers work on a contingency fee basis. This means you don't pay any upfront fees to work with them.
Instead, the attorney takes a percentage of any compensation they win for you.
Do I have to sue the military to get mesothelioma compensation?
Absolutely not. The mesothelioma lawyers we work with do not take legal action against the U.S. military or government.
Instead, our asbestos lawyers in Texas sue the companies that made or sold the asbestos products to the military and/or your employers.
Can I file a mesothelioma lawsuit and still get VA benefits?
Yes. You can work with Texas asbestos attorneys to get money from lawsuits or asbestos trust funds while still getting VA benefits for mesothelioma.
Call (877) 450-8973 to get help with accessing mesothelioma VA benefits and legal compensation.