Quick Summary
Michigan mesothelioma lawyers can help anyone with this rare cancer — including U.S. veterans, civilians, and loved ones — get justice and compensation. These lawyers typically secure $1 million or more for mesothelioma patients. U.S. veterans can still get VA benefits if they work with a Michigan lawyer. Connect with our team to find top Michigan attorneys right now.
How Can Michigan Mesothelioma Lawyers Help Me?
Michigan lawyers can help you or a U.S. veteran you love access financial aid after being diagnosed with mesothelioma.
These attorneys file lawsuits on your behalf to pursue payouts, with many veterans receiving millions of dollars.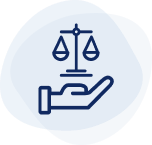 $1 Million
Average Settlement
*varies case by case
Michigan mesothelioma lawyers do all of the legal work, and the U.S. military and government are never sued.
All of this means that U.S. veterans with mesothelioma may be able to secure financial aid with no stress if they're eligible. Further, these veterans can still access mesothelioma VA benefits if they work with an attorney.
Download our free list of Questions to Ask a Mesothelioma Lawyer to find the best attorney for your case.
What Areas of Michigan Do Mesothelioma Lawyers Serve?
Michigan mesothelioma attorneys can help those living in:
Ann Arbor
Battle Creek
Dearborn
Detroit
Farmington Hills
Flint
Grand Rapids
Holland
Jackson
Kalamazoo
Lansing
Livonia
Macomb
Midland
Muskegon
Pontiac
Saginaw
Southfield
Sterling Heights
Troy
Warren
Wayne County
Westland
Many other cities
The Michigan mesothelioma lawyers we work with may be able to help even if your town or city isn't listed above.
Who Can Work With Michigan Mesothelioma Lawyers?
Michigan lawyers assist military families and others affected by asbestos exposure.
You may qualify to work with Michigan mesothelioma attorneys if:
You or a loved one was exposed to asbestos-containing products
You or a loved one now has an asbestos-related disease like mesothelioma, lung cancer, or asbestosis as a result
Connect with a Michigan mesothelioma lawyer now and learn if they can help you pursue financial aid.
Asbestos Statute of Limitations
Every state has its own asbestos statute of limitations (the time limit to file a lawsuit). Michigan's statute of limitations for asbestos-related illnesses is 3 years from the date of the patient's diagnosis or death.
Make sure to reach out to a Michigan mesothelioma attorney as soon as possible to file within the statute. If you miss this deadline, a Michigan lawyer cannot file a lawsuit on your behalf. However, there may be other ways these lawyers can secure compensation.
A Michigan asbestos attorney can file a lawsuit for you before the statute expires and help you explore other financial options if you're eligible.
Types of Compensation for Mesothelioma in Michigan
Michigan mesothelioma lawyers can help you seek compensation in several different ways. These options include lawsuits, asbestos trust fund claims, and VA benefits claims. Learn more below.
Mesothelioma Lawsuits
If you're eligible, our Michigan asbestos lawyers can file lawsuits on your behalf, handling all of the work, so there's no stress to you.
Your attorneys will file mesothelioma lawsuits against companies that made and sold the asbestos-containing products that made you sick. The military and government are never sued during this process.
Did you know?
On average, mesothelioma lawsuits award $1 million or more, allowing you to pay for medical expenses and keep your family financially stable. How much you could receive depends on the individual factors in your case.
It's also possible for families to file a wrongful death lawsuit if a loved one died from mesothelioma but didn't get a chance to sue.
Download our Free Questions to Ask a Mesothelioma Lawyer checklist to find the best attorneys for your case.
Asbestos Trust Funds
After facing thousands of mesothelioma lawsuits, many asbestos companies went bankrupt. You can't sue a bankrupt company, but you may be able to get compensation if it has set up an asbestos trust fund.
As of 2023, asbestos trust funds hold more than $30 billion. A Michigan mesothelioma law firm may be able to help you access some of this money if you got sick from asbestos-containing products made by companies that set up trusts.
VA Benefit Claims
Veterans diagnosed with mesothelioma may be eligible for benefits from the U.S. Department of Veterans Affairs (VA).
VA benefits for mesothelioma often include disability payouts worth over $3,800 a month, low-cost or free medical treatment from top doctors, and help for survivors.
Our VA-accredited attorneys can help veterans with mesothelioma file for VA benefits or increase their benefits if they already receive benefits and have been diagnosed with mesothelioma. Get help with mesothelioma VA benefits now.
How To File a Michigan Mesothelioma Lawsuit
U.S. veterans and civilians can work with Michigan mesothelioma lawyers to make the lawsuit process much easier. These attorneys handle all of the legal work involved with a lawsuit, meaning there's no extra stress or hassle.
Learn how to file a mesothelioma lawsuit and how a lawyer helps below.
1. Find a Mesothelioma Attorney
Start by finding an experienced mesothelioma attorney in your area.
This lawyer should offer a free consultation to determine if you're eligible to file a mesothelioma claim.
Get help finding top Michigan mesothelioma lawyers right now.
2. Collect Evidence
Your mesothelioma attorney will collect evidence to build your mesothelioma lawsuit.
This evidence may include:
Military or civilian work documents to help determine when, where, and how you were exposed to asbestos
Medical records showing you were diagnosed with mesothelioma or another asbestos-related illness
Other evidence, such as witness statements and records from manufacturers of asbestos-containing products
Using this evidence, your attorney will determine which asbestos products you were exposed to and identify the companies that made them. They'll also explain why you deserve financial compensation.
3. File Your Mesothelioma Lawsuit
Next, your lawyer will file your lawsuit against all asbestos companies that may be to blame for your illness.
You don't have to file the lawsuit yourself, which saves you a lot of unnecessary stress.
Once the lawsuit has been filed, your Michigan mesothelioma attorney will work to get you the most amount of compensation in the least amount of time.
Michigan Mesothelioma Settlement Amounts
Michigan asbestos lawyers typically resolve lawsuits by securing out-of-court settlements — only a tiny percent are ever tried in court. Michigan mesothelioma settlements and verdicts often award patients millions of dollars.
Michigan mesothelioma settlements and verdicts include:
Factors like which asbestos-related disease you have, the asbestos-containing products you worked with, and your medical expenses could all affect how much you receive from a mesothelioma settlement or verdict.
When you work with our Michigan mesothelioma lawyers, you may start to get financial compensation in 90 days or less. Our partner attorneys will fight to get you the most amount of money possible.
Get help connecting with top Michigan mesothelioma attorneys.
Michigan Residents and Asbestos Exposure
Asbestos was thought to be safe for decades since manufacturers hid the risks. Any Michigan resident could have been exposed to asbestos at a civilian job, during military service, or if a loved one worked with asbestos-based products.
See when, where, and how you could have suffered asbestos exposure in Michigan below.
Asbestos Job Sites in Michigan
Over 3,500 job sites in Michigan put people at risk of asbestos exposure. Construction sites, power plants, shipyards, and many other industries relied on asbestos for decades.
High-risk asbestos sites included:
Chrysler facilities in Detroit, Warren, Trenton, Highland Park, and more
Defoe Shipbuilding Company in Bay City
Dow Chemical facilities in Detroit, Midland, Bay City, Hemlock, and more
Ford Motor facilities in Dearborn, Wayne, Livonia, and more
General Motors facilities in Detroit, Flint, Lansing, Pontiac, and more
Military Bases
Many U.S. military bases in Michigan and across the country were built with asbestos-containing materials before the risks were well-known. This put U.S. military service members and loved ones at risk of exposure.
High-risk Michigan military bases include:
Fort Custer in Kalamazoo County
Hampton Coast Guard Station in Hampton
Michigan National Guard Armory in Alma
Sawyer Air Force Base in Marquette
Military vehicles, ships, and other assets often relied on asbestos-containing products as well.
Michigan Counties Linked to Asbestos-Related Deaths
From 1999 to 2017, several counties in Michigan reported higher rates of asbestos-related deaths.
Counties with the most asbestos-related deaths in that period include:
Wayne County, which includes Detroit, had the highest number of deaths in Michigan, reporting 1,324 deaths
Oakland County, which had 950 reported deaths
Macomb County, which had a total of 872 deaths
Saginaw County, which reported 319 deaths
Genesee County, home to Flint, which reported 307 deaths
Find a Michigan Mesothelioma Lawyer Today
Top mesothelioma lawyers in Michigan can help you or a U.S. veteran you love get the financial aid you deserve. Look no further than the Mesothelioma Veterans Center to find the best mesothelioma lawyers for your case.
Our Michigan mesothelioma lawyers can:
See if you're eligible to file a lawsuit
Build a lawsuit and file it for you if you qualify, with no stress to you
Fight for you without suing the military or government
Pursue legal payouts typically worth $1 million or more
See if we can connect you with top Michigan mesothelioma lawyers now. Our team is standing by to help you and your loved ones.
FAQs About Michigan Mesothelioma Attorneys
How much does it cost to work with Michigan mesothelioma lawyers?
The Michigan asbestos lawyers we've partnered with do not charge any upfront fees for their services. As a result, there is no financial risk to you or your family to work with them.
Michigan asbestos lawyers only get paid if they secure financial aid for you.
Do Michigan mesothelioma lawyers sue the military?
No. The lawyers we work with don't sue any branch of the U.S. military or government. Rather, they'll sue the manufacturers of asbestos-containing products that made you sick.
Will working with a Michigan asbestos lawyer impact my VA benefits?
You can still file for VA benefits or increase your existing VA payouts, even if you work with a Michigan lawyer to file a lawsuit.
In fact, the Mesothelioma Veterans Center may be able to help you access both VA benefits and legal claims. Call (877) 450-8973 to learn more.