Quick Summary
United States Coast Guard cutters relied on asbestos — a cancer-causing material — until the early 1990s. Coast Guard veterans that served on cutters that contained asbestos have a high chance of developing mesothelioma, a deadly cancer with no cure. Thankfully, veterans with asbestos-related diseases stemming from military service can pursue VA benefits and compensation. Don't wait: see if you could take action today.
Topics on this page:
How Did Coast Guard Cutters Use Asbestos?
Starting in the 1930s, U.S. Coast Guard veterans faced a high risk of asbestos exposure since the material was so widely used on cutters. Sadly, the U.S. military did not realize that veterans serving were at risk since the makers of asbestos-based products hid the facts for decades.
Get a free Navy ships guide containing a list of ships with asbestos. The guide also includes a list of Coast Guard cutters that used asbestos.
Asbestos was considered an important material to keep those on Coast Guard vessels safe. It was an excellent insulator and fireproofing agent. Asbestos materials could be found virtually everywhere aboard Coast Guard vessels for decades.
The following products used on cutters contained asbestos:
Electric wires
Floor tiles
Gaskets
Insulation
Valves
Other products
Coast Guard personnel that worked with or around these products could develop mesothelioma or other asbestos-related illnesses decades later.
Did you know?
While the U.S. military took steps to remove asbestos from its ships and bases starting in the 1980s, cutters built through 1991 continued to use asbestos.
Help is available for U.S. Coast Guard veterans diagnosed with mesothelioma due to asbestos exposure. The U.S. Department of Veterans Affairs (VA) offers financial and medical benefits to those affected. Veterans can also pursue legal compensation from the makers of asbestos-based products.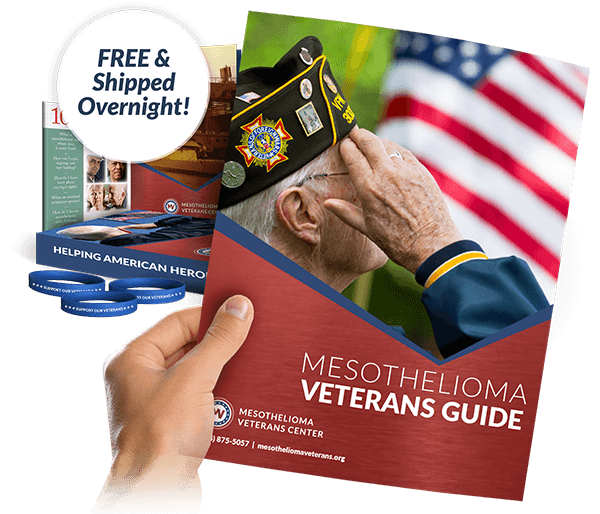 Get a FREE Veterans Packet
Get information on:
Treatment Options
Mesothelioma Specialists
Veterans Benefits
Get a Free Veterans Packet
History of Cutters & Asbestos Risks
A cutter is one of the key vessels in the Coast Guard. Although the Coast Guard is part of the Department of Homeland Security, cutters may be transferred to the U.S. Navy to serve across the world.
Sadly, almost every U.S. Coast Guard cutter built before 1991 contained asbestos.
Asbestos-based products release fibers into the air when they are damaged or disturbed. Coast Guard personnel working nearby could inhale the fibers, which then stick to the linings of the organs and irritate healthy cells and tissues.
Over the course of several decades, long-term damage from these asbestos fibers can cause cellular mutations that lead to cancer and other serious diseases. This includes mesothelioma, asbestos lung cancer, and asbestosis.
U.S. government agencies have reported that there is no safe level of asbestos exposure. Even a small amount could lead someone to develop mesothelioma or another disease.
Do you or a loved one have mesothelioma after serving on a Coast Guard cutter? See if you can access VA benefits. Chat with our team now.