Quick Summary
U.S. Coast Guardsmen face a real danger of asbestos exposure. Coast Guard cutters are ships that have been one of the sources of the deadly mineral.
Topics on this page:
Asbestos and Cutters Explained
While the U.S. Coast Guard is the smallest branch of the military, Coast Guard veterans faced a heightened risk of asbestos exposure because asbestos was used so widely on ships, including cutters, from the 1930s to the late 1970s.
Any cutters built before 1980 should be assumed to contain some level of asbestos.
Click here for a FREE Navy Ships Guide containing a list of ships with asbestos.
Asbestos, a lightweight natural mineral, was used because it was cheap and readily available. It was also an excellent insulator in shipping applications. This is because the heat generated from engines and pumps poses a fire hazard aboard vessels.
Asbestos was considered the greatest solution because it could be used virtually everywhere aboard Coast Guard vessels. Asbestos-containing products prevented fires, but put crews at risk.
When someone is exposed to airborne asbestos fibers, they can easily inhale them. Over the course of several decades, this can lead to the development of an asbestos-related disease. Mesothelioma and lung cancer are both associated with asbestos exposure.
Asbestos isn't generally a threat until it's airborne. However, when repairs were needed or other damage occurred, invisible asbestos fibers could be launched into the air.
A Free Veterans Packet can help with
Treatment Options
Financial Assistance
VA Benefits
Get Your Free Veterans Packet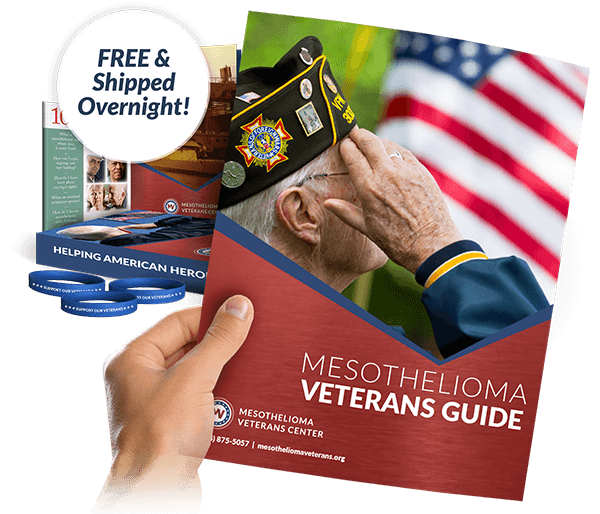 Get a FREE Veterans Packet
Get information on:
Treatment Options
Mesothelioma Specialists
Veterans Benefits
Get a Free Veterans Packet
History of Cutters
The Coast Guard is small compared to other U.S. military branches, but it still makes up one of the world's largest, oldest, and most active navies. The cutter is one of the key vessels in the functioning of the Coast Guard.
The term "cutter" was originally used to define smaller sailing vessels. Today, the U.S. Coast Guard uses the term to refer to any ship longer than 65 feet with a permanent crew.
Cutters vary greatly depending on size and purpose. The largest cutter in the Coast Guard fleet is 420 feet long.
Cutters may serve as patrol boats along coastlines and they may be used to break ice in the Arctic ocean or one of the Great Lakes. Cutters are used in goals ranging from national defense to aiding scientific research.
Coast Guard cutters have been present in every major U.S. conflict.
Although the Coast Guard is part of the Department of Homeland Security, cutters may be transferred to the U.S. Navy to serve in functions across the world. Cutters even accompanied Navy vessels in Operation Iraqi Freedom.
Some different class of Coast Guard cutters include:
Bay-class icebreaking tug
High endurance cutter
Island-class patrol boat
Keeper-class cutter
Marine protector-class coastal patrol boat
Medium endurance cutter
National security cutter
Polar-class icebreaker
River buoy tender
Seagoing buoy tender
Sentinel-class cutter
Small harbor tugboat
Every class of cutter listed above, no matter how big or small, contained asbestos products.
It's also important to note that U.S. government agencies have reported that there is no safe level of asbestos exposure. While certain conditions can reduce the level of exposure, even a small amount could lead to disease.