Quick Summary
Between the 1930s and early 1980s, nearly every U.S. Navy destroyer was made with asbestos-based products, exposing thousands of sailors and shipbuilders to this cancer-causing substance. Get help if you developed mesothelioma or another asbestos-related disease after serving on a U.S. Navy destroyer.
Topics on this page:
Asbestos and Destroyers Explained
A destroyer is a type of U.S. Naval ship used to deliver torpedoes. This type of ship is very fast and is capable of attacking a wide range of enemy vessels, including submarines, surface ships, and even planes.
However, Navy destroyers built between the 1930s and early 1980s may have put sailors at risk of deadly illnesses. This is because almost every destroyer was made with asbestos-containing materials. Asbestos is now known to cause deadly cancers like mesothelioma.
While mesothelioma is very aggressive and often deadly, there is hope. Veterans who develop mesothelioma may qualify for benefits from the U.S. Department of Veterans Affairs (VA). They might also be able to get more compensation through a private claim against the makers of asbestos-containing products.
Our team can help you file for VA benefits right now.
Why Was Asbestos Used on Destroyers?
Asbestos was considered to be an ideal choice to use in U.S. Navy destroyers because it was cheap, a good insulator, and thought to be non-toxic.
Before the risks of this fiber-like material were widely known, the U.S. Navy used many different types of asbestos-containing products aboard its destroyers and other vessels.
In fact, asbestos use on Navy ships was rampant due to government mandates.
Asbestos-based products found on destroyers include:
Boilers
Cloth used on heaters and steel drums
Engines
Gaskets
Pipes
Pipe insulation
Pumps
Turbines
There were also memos from the early part of the 1940s showing that woven asbestos fibers were used to make deck matting aboard nearly 50 destroyers. Today, it's believed that hundreds of Navy destroyers used asbestos.
Asbestos-containing materials were also widely used in shipbuilding, maintenance, and repair. This meant that Navy shipyard workers were also in danger of exposure.
Asbestos is no longer used by the U.S. military due to the dangers. However, it was too late for the thousands of service members already exposed aboard Navy destroyers and other millitary assets.
Navy Veterans and Asbestos Exposure on Destroyers
Because asbestos-containing products were found throughout U.S. Navy destroyers, many military service members could have been exposed on board.
Did you know?
U.S. Navy veterans account for 33% of all new mesothelioma cases in the present day due to the widespread use of asbestos.
Asbestos-based products could release fibers into the air if they were disturbed. Destroyers and many other Navy ships had poor ventilation, meaning these fibers had nowhere to go. Because of this, it was easier for those aboard a destroyer to inhale or swallow asbestos fibers.
Those most at risk for asbestos exposure were those who worked in boiler and engine rooms, which were often cramped and filled with asbestos-based parts.
Other sailors most at risk for asbestos-related diseases were:
Machinists
Welders
Navy pipefitters
Shipbuilders
Shipyard workers
Many of those aboard Navy destroyers and other vessels were not given proper safety equipment when working with asbestos. As a result, they could have easily inhaled asbestos fibers, putting them at risk of mesothelioma later in life.
List of Navy Destroyers With Asbestos
Over 900 U.S. Navy destroyers were built with asbestos-containing products before the risks were well-known.
U.S. Navy destroyers confirmed to have used asbestos include:
USS Allen M. Sumner (DD-692)
USS Cassin Young (DD-793)
USS Chew (DD-106)
USS Dallas (DD-199)
USS Norman Scott (DD-690)
USS Stump (DD-978)
USS Spruance (DD-963)
USS Witek (DD-848)
These are just a handful of the hundreds of destroyers and other vessels that used asbestos. Find out if a ship you served on used this dangerous material: Call (877) 450-8973 now.
History of U.S. Destroyers & Asbestos
Destroyers were part of the U.S. military beginning in the 1890s. The first destroyer was the USS Bainbridge, which was deployed in 1903.
Destroyers were prominently used between World War I and the Cold War. Almost all destroyers built between the 1930s and early 1980s used asbestos.
The U.S. Navy continues to use destroyers in the present day. Current destroyers are well-equipped to handle a variety of missions and have missiles to take out threats at sea and sometimes even on land or in the air.
No modern destroyers contain asbestos today. Further, no U.S. destroyers built with asbestos are currently in active use by the military, according to the U.S. Naval Vessel Register.
However, many U.S. Navy veterans are still at risk if they served on a destroyer decades ago as it takes 10-50 years for mesothelioma to develop after asbestos exposure.
Compensation Options for Veterans With Mesothelioma
Mesothelioma patients who developed this cancer after serving on destroyers or other Naval vessels have options to seek compensation for expenses.
These include filing a VA claim for health care and disability benefits or seeking legal action through an asbestos claim.
Asbestos Claims
If you or a loved one has mesothelioma after serving in the U.S. Navy, you may be able to file an asbestos claim against the company that manufactured the asbestos products.
These asbestos claims (also known as lawsuits) can provide compensation for your mesothelioma-related medical expenses, pain and suffering you've endured, and other damages.
Our team can help you file a claim now: Contact us to get started. No action is taken against the U.S. military or government.
VA Benefits Claims
Mesothelioma is exclusively caused by asbestos, which means Navy veterans exposed to asbestos on destroyers and other vessels are at high risk for this condition. The military offers help to veterans with mesothelioma through VA benefits.
Veterans with mesothelioma often get a 100% disability rating through the VA. This gives them access to low-cost health care benefits and monthly financial payouts.
Not sure how to apply? Get in touch with Eric Hall, a fellow veteran and VA-accredited agent, who can help you file your claim for benefits.
Need help filing for VA benefits?
VA-Accredited Attorney Capt RIANG Eric Hall can help you file for free.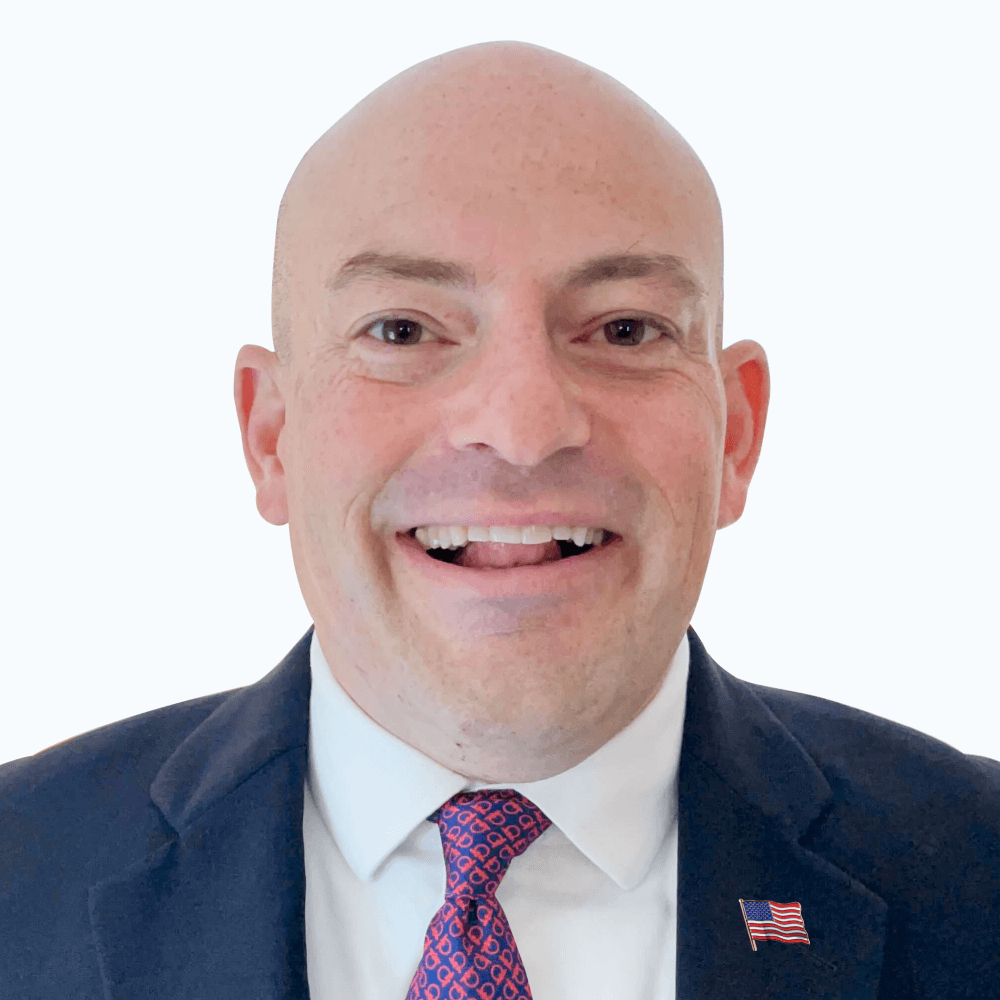 Fill out the form below
Secure Submission
Help for Veterans With Mesothelioma
If you were stationed on a U.S. destroyer before the early 1980s, it's likely that you were exposed to asbestos and are at risk of an asbestos-related disease.
Thankfully, you can pursue medical help from both VA facilities and private hospitals located throughout the country. There are also financial VA benefits and private forms of compensation for U.S. Navy veterans who developed mesothelioma after serving on destroyers or other vessels.
Get a free veterans packet to learn about VA benefits and other forms of assistance that are available to you.
FAQs About Asbestos on Destroyers
Do U.S. Navy destroyers still have asbestos?
In most cases, U.S. Navy destroyers and other vessels do not have asbestos on board. After the risks of asbestos became well-known, most asbestos-containing materials were removed from Naval vessels.
There are currently no active Navy destroyers built with asbestos.
However, some other older vessels used by the Navy may still have asbestos aboard (in these cases, the asbestos-based products are sturdy enough so they don't pose a threat).
Further, military service members who worked aboard the ships made prior to the risks being known were likely exposed to asbestos. These veterans should be regularly monitored for mesothelioma.
Can you sue the U.S. Navy for toxic asbestos exposure?
No, the U.S. Navy is not considered liable for asbestos exposure that resulted from military service.
Instead, veterans who got sick can file mesothelioma lawsuits against the companies that manufactured the asbestos materials.
Veterans may also be able to get compensation by filing a VA claim for disability benefits. Filing a lawsuit won't affect a veteran's ability to file a VA claim.
How much is a Navy asbestos settlement worth?
Asbestos settlements vary depending on a number of factors. These could include the type of asbestos-related illness a U.S. Navy veteran was diagnosed with, the prognosis, the amount of medical expenses and other damages, and more.
That said, asbestos settlements for mesothelioma can pay $1 million or more in many cases.