Quick Summary
Mesothelioma patients and their families can access support for emotional, financial, and medical difficulties that may come with a diagnosis. Patients can get help by connecting with mesothelioma support groups, applying for veterans benefits, and exploring other options. Find mesothelioma support options below.
Topics on this page:
Looking for a mesothelioma support group near you? We can help, call (877) 450-8973
Types of Support Available for Mesothelioma
Dealing with malignant mesothelioma can be difficult. Thankfully, support resources can help patients reduce stress, afford medical care, and feel less alone.
Mesothelioma support options include:

Cancer support groups

These groups can help patients find hope from others battling mesothelioma. There are also support groups designed specifically for family members and caregivers.

Financial aid

Medical expenses can pile up after a mesothelioma diagnosis. Fortunately, mesothelioma patients often qualify for financial support to cover these costs.

Medical and travel resources

In-home caregivers, hospice care, and travel services can help mesothelioma patients get the care they need.

Veterans with mesothelioma can access financial and medical benefits through the U.S. Department of Veterans Affairs (VA).
Get a FREE veterans packet to learn about mesothelioma support options that can help you and your family.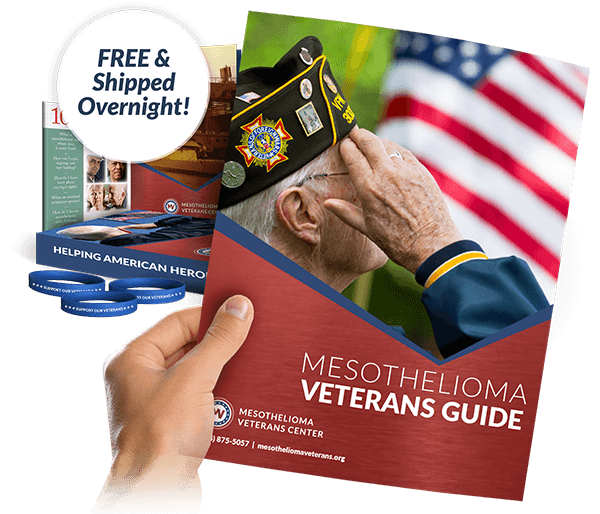 Get a FREE Veterans Packet
Get information on:
Treatment Options
Mesothelioma Specialists
Veterans Benefits
Get a Free Veterans Packet
Benefits of Finding Mesothelioma Support
Getting mesothelioma support can help patients and their family members find strength and peace after a cancer diagnosis.
Those who access mesothelioma support can:
Afford medical treatments and other expenses
Feel more hopeful
Find a community with others going through a similar experience
Get advice from doctors and other patients
Get answers to questions they may have
Thanks to modern technology, patients and loved ones can find support whenever and wherever they want.
Mesothelioma Support Groups
Patients and their families can get involved with in-person, over-the-phone, and online mesothelioma support groups to better navigate life after a diagnosis.
Online Support Groups
Online mesothelioma support groups offer flexibility while still offering a sense of community.
Online mesothelioma support groups include:
Some hospitals may also host their own support groups through online video apps like Zoom instead of meeting in person.
We can help you find the right support group. Chat now with our dedicated patient advocates.
In-Person Mesothelioma Support Groups
In-person support groups can offer a more personal connection than phone or online groups.
You can find local support groups through: 
Cancer centers: In-person groups will likely be made up of people who are getting treated at the same cancer center. For example, Brigham and Women's Hospital hosts a support group for those getting treated through its world-renowned International Mesothelioma Program.
Community facilities: The American Society of Clinical Oncology (ASCO) notes that support groups may meet outside of hospitals in community gathering spaces. Check your local facilities to see if a cancer center may be meeting near you.
Hospitals: General hospitals may host cancer support groups for patients. Joining a hospital support group may be a better option for patients that live far away from the nearest mesothelioma treatment center.
Please note that many in-person patient support groups may now meet virtually due to the COVID-19 pandemic. Patients should check with the support group to confirm how they're meeting and consult their care team before attending any in-person groups.
Phone Support Groups
Over-the-phone mesothelioma support groups are a great alternative for those who prefer speaking on the phone in the comfort of their own home.
Some phone support groups include:
Mesothelioma Support Organizations
Doctors, patients, loved ones, and advocates have created mesothelioma organizations to help others. These include the Asbestos Disease Awareness Organization (ADAO) and the Mesothelioma Applied Research Foundation (Meso Foundation).
Asbestos Disease Awareness Organization
Founded in 2004, the ADAO is the largest independent, non-profit mesothelioma organization in the United States. It advocates for a ban on asbestos and its members work tirelessly to help mesothelioma patients.
Mesothelioma Applied Research Foundation
The Meso Foundation is a non-profit organization dedicated to raising awareness and finding a cure for mesothelioma. It offers a wealth of mesothelioma support resources, like support networks for survivors and family, medical options, and travel grants.
Mesothelioma Family and Caregiver Support
Loved ones often forego their own needs to help a loved one with mesothelioma, but this can sometimes be harmful to their physical and mental health. Thankfully, support also exists for family members, friends, and caregivers of those diagnosed with mesothelioma.
Loved ones and caregivers can find support from:
The American Cancer Society (ACS): The ACS has many online resources to help caregivers and family get support.
Gratefulness.org: With this site's "Light a Candle" feature, family and friends can join a virtual group and post dedications to a loved one they've lost. The site has been featured by the ADAO.
The Meso Foundation: A Facebook support group for caregivers, along with over-the-phone groups for family and survivors, are among many resources the foundation has available.
Medical Support Options for Mesothelioma
Outside of standard mesothelioma treatments, medical support services can help ease symptoms and the stresses that come with caregiving.
Video Summary: Registered Nurse Amy Fair discusses the emotional stages that a patient may go through after getting a mesothelioma diagnosis. View Transcript
I've been diagnosed with mesothelioma, now what?
When someone's first diagnosed with mesothelioma, it's not uncommon for them to go through the same stages that one goes through with a cancer diagnosis, because mesothelioma is a cancer.
Fear, anxiety, at one point they'll go through acceptance, but all the stages are very important to go to just to get through to the acceptance point. All those other unfortunate feelings such as fear and anxiety are part of the process.
Medical support options for mesothelioma include:
Mesothelioma Hospice Care: Mesothelioma hospice care is reserved for terminally ill patients whose care is focused on improving their quality of life. Cancer patients can get hospice care in the home, a hospital, or a special facility.
Hospice care services include the Hospice Foundation of America and the National Hospice and Palliative Care Organization.
In-Home Nursing Care: Being a mesothelioma caregiver can be stressful and time-consuming. An in-home nurse can ease the burden of caregiving, allowing caregivers to take care of day-to-day tasks — and themselves.
The VA provides Homemaker and Home Health Aide Care for qualifying veterans. Further, there are plenty of private in-home nursing services available for civilians.
Find out more about mesothelioma treatments and support options with our FREE veterans packet.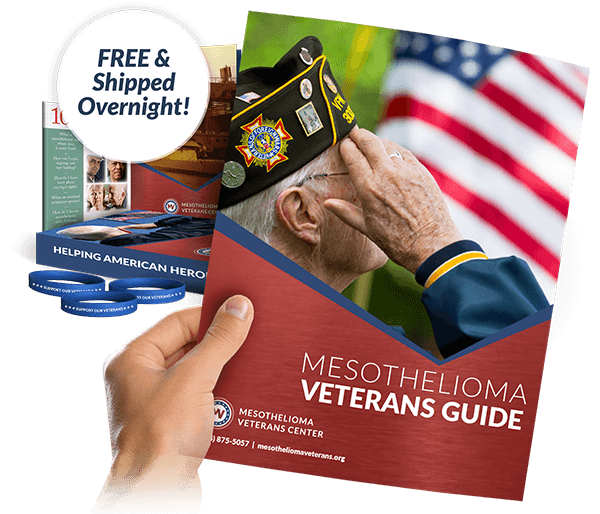 Get a FREE Veterans Packet
Get information on:
Treatment Options
Mesothelioma Specialists
Veterans Benefits
Get a Free Veterans Packet
Financial Support Options
A mesothelioma diagnosis can be an enormous financial strain. Not only are treatments expensive, but suffering from mesothelioma and dealing with the side effects of treatment can make it impossible to continue working.
You can reach out to your doctor, a medical social worker, or your hospital's business office to find out about possible financial support options to cover the costs of treatment.
You may be able to access financial support through:
American Cancer Society (ACS):. This organization offers free or subsidized medical equipment, budgeting guidance, and insurance explanations. You can learn if you're eligible for support by visiting the ACS website.
Mesothelioma Applied Research Foundation (Meso Foundation): The mesothelioma experts at the Meso Foundation can provide support and information on a variety of financial issues related to treatment.
Mesothelioma Research Foundation of America (MesoRFA): You can find a list of resources for financial assistance on MesoRFA's site.
National Cancer Information Center (NCIC): NCIC's helpline — 800-227-2345 — is available 24/7 to provide information on programs in your area that help with expenses not covered by insurance.
Knowing there are several organizations that may be able to help is great, but it can also be overwhelming. You can chat with our team right now and we can help you understand your options and find the help you need.
Support for Travel and Transportation Costs
Patients with mesothelioma may need to travel for medical care if they live far away from mesothelioma cancer centers. The VA and other programs can help mesothelioma patients travel for free or pay for travel costs.
Travel resources for mesothelioma patients include:
Mesothelioma Support Events
Mesothelioma support events happen every year across the country. These events honor patients, talk about research, and raise funds for new treatments.
Top mesothelioma-related events include:
Global Asbestos Awareness Week: This awareness event is held annually from April 1-7 and is spearheaded by the ADAO. This week is used to spread the word about the dangers of asbestos exposure and advocate for a total ban on its use.
International Symposium on Malignant Mesothelioma: This conference covers new research into medical treatments and activism efforts related to mesothelioma and asbestos. Doctors, patients, and loved ones are all welcome to attend.
Mesothelioma Awareness Day: Held each year on September 26, Mesothelioma Awareness Day is celebrated with events to raise money for the Meso Foundation and cancer research.
Miles for Meso: Miles for Meso is an annual 5K race that takes place in Alton, Illinois around Mesothelioma Awareness Day. This fundraising event also highlights the stories of survivors.
There are also many local and regional mesothelioma support events that take place throughout the year.
Our Mesothelioma Support Options for Veterans
Veterans account for roughly 1 out of every 3 mesothelioma cases diagnosed in the United States each year. The Mesothelioma Veterans Center can connect veterans to top mesothelioma support resources.
Our team can help you access:
Financial Assistance: Our Patient Advocates and mesothelioma attorneys help you pursue compensation from the makers of asbestos-based products. Find out your eligibility now.
Medical Resources: We have on-staff nurses who work with mesothelioma patients like you. They can answer questions about treatment options and help you get the care you need.
Support Groups: Our team can help you find mesothelioma support groups that fit your needs.
VA Benefits: If you're a veteran with mesothelioma, you can pursue VA benefits with help from fellow veteran and VA-accredited lawyer Eric Hall.
Find support after a mesothelioma diagnosis today: call (877) 450-8973 or contact us to get started.
FAQs About Mesothelioma Support
How do I find mesothelioma support groups?
Besides those listed above, there are many other mesothelioma support groups you can join.
A member of our team can help find mesothelioma support groups near you and help you access other resources. Contact us now at (877) 450-8973 to start the process.
To find a mesothelioma support group:
Ask other patients at your treatment center
Check mesothelioma cancer center websites
Search online for nearby support groups
Talk to your doctor or medical staff
How can I support someone diagnosed with mesothelioma?
If a loved one has been diagnosed with mesothelioma, a great first step is to let the patient know that you will be there for them. If you're a family member or caregiver, you may need to help the patient find cancer treatment options or apply for financial benefits.
Are mesothelioma support groups free?
Many mesothelioma support groups are free. That said, some may have limited spaces and require pre-registration.
Our team recommends calling ahead or emailing a support group's point of contact to avoid any issues.
Why is it important to find support after a mesothelioma diagnosis?
Finding support after a mesothelioma diagnosis is crucial for many reasons. For starters, you can find a community of others that you can lean on for emotional support.
Mesothelioma support groups can also give you advice on managing different aspects of cancer care such as getting treatment, finding doctors, and paying for medical bills.
What are some mesothelioma support options for veterans?
Veterans with mesothelioma can find support after a mesothelioma diagnosis by applying for VA benefits. Many VA benefits can help veterans access medical care or pay for treatments.
Top VA benefits for veterans with mesothelioma include:
Ready to get started? Apply for VA benefits right now.