Quick Summary
The goal of hospice is to provide comprehensive and compassionate medical care for patients who have had treatment for their disease that has no longer been found to be effective or who have illnesses, like mesothelioma, that no longer wish to be actively treated for their disease.
Topics on this page:
What Is Hospice Care for Mesothelioma?
Hospice care is a branch of medicine that is dedicated to providing end-of-life care for patients who have stopped having active treatment for a medical condition, such as malignant mesothelioma. It's typically recommended for late-stage cancer patients who cannot receive life-extending cancer treatments.
Hospice is also known as palliative care because it is directed at comfort measures only and does not involve trying to cure the disease.
Rather than surgery, chemotherapy, and radiation therapy, hospice caregivers mainly use palliative care. These cancer treatments focus on symptom management.
Hospice care uses supportive care options like:
Pain management
Dietary counseling
The use of various medical supplies and appliances
Ongoing medical, nursing, and spiritual support
Hospice can be beneficial to both the patient and their loved ones. The stress of caring for a terminally ill loved one is lessened when hospice steps in and there is an increased focus on which things the patient needs to be allowed to pass away in peace.
When to Seek Hospice Care for Mesothelioma
The process of hospice begins once the patient and his or her family members are told by their mesothelioma doctor that the cancer is terminal and there will be no remission.
As there is no current cure for mesothelioma, many patients will die of the disease within a few months up to a few years prior to their mesothelioma diagnosis. They will then look into hospice care as an end-of-life option.
Hospice care becomes a viable option once it becomes clear that the disease is advancing and no remission is possible. Active treatment stops, and the focus changes from managing the disease to keeping the mesothelioma patient as comfortable as possible as they enter the dying process.
When you choose hospice, it doesn't mean that you are completely abandoning treatment. Rather, it means that the focus of treatment has shifted so that pain management and comfort have been chosen over aggressive mesothelioma treatments.
The patient is treated in the kindest and most compassionate ways.
A Free Veterans Packet can help with
Treatment Options
Financial Assistance
VA Benefits
Get Your Free Veterans Packet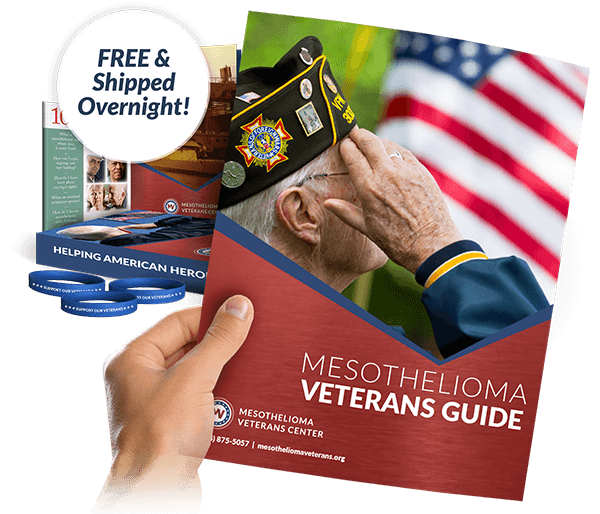 Get a FREE Veterans Packet
Get information on:
Treatment Options
Mesothelioma Specialists
Veterans Benefits
Get a Free Veterans Packet
What to Expect During Mesothelioma Hospice Care
Because people in the end stages of mesothelioma often experience pain, it is the goal of the staff in hospice to provide the patient with enough palliative treatment options to control the pain.
Many times, doctors will prescribe opioid medications like morphine, which has two main benefits — it helps the pain of mesothelioma and improves the breathing in these patients. The hospice care team can also provide the patient with alternative means of controlling the pain.
Did you know
Alternative medical therapies, such as biofeedback, acupuncture, acupressure, and alternative medications may be used in place of opioids.
The team will work with the hospice patient to determine the best way to manage the pain caused by the tumor affecting many areas of the body.
Hospice care is not just about extending physical care services and pain relief to the patient. Rather, hospice addresses the spiritual, emotional, and social needs of the client.
This can involve having the mesothelioma patient attend a support group with other hospice patients and their families. The patient could also see a hospice counselor that specializes in treating patients who are at the end of their lives.
Hygiene still needs to go on in hospice patients. The nurses and other hospice caregivers involved can help the cancer patient maintain adequate hygiene by assisting them with things like bathing, grooming, and dressing.
Hospice and End-of-Life Arrangements
Hospice workers are experts at end-of-life issues, such as funeral arrangements and the making of both an advanced directive and a will that addresses the financial issues the patient may need to deal with before they die.
Advanced directives can help establish that the patient does not wish to be resuscitated should their heart stop and will speak about what things the health care providers should do when the patient is no longer able to speak or eat on their own.
Hospice support does not end after the patient passes away. Families can continue to get support around the death of their loved ones through hospice-directed spiritual programs, individual counseling for families, support groups, and other bereavement services.
The family has the option of continuing in hospice care even after the patient has died from their disease.
Hospice Care for Pleural Mesothelioma Patients
When a person has mesothelioma, many bodily systems become adversely affected. With pleural mesothelioma, the lungs and breathing are usually the greatest body system affected. Shortness of breath is the most common symptom seen in hospice care for mesothelioma.
Those who work with mesothelioma patients in hospice understand that this is a problem and know that there are specific techniques for positioning the body so that breathing can be improved.
Patients sometimes need to sit in a certain way, lie down in a certain way, or stand in a certain way that maximizes airflow so the patient doesn't become as short of breath.
Hospice Care for Peritoneal Mesothelioma Patients
Mesothelioma patients with peritoneal mesothelioma often have a compromised digestive system. This means that getting in enough nutrition and drinking enough fluids becomes problematic.
The hospice workers are able to manage this problem by customizing the patient's meal plans so that they can get in enough fluids and nutrients to avoid being starved and dehydrated.
These things continue, as they make the hospice patient comfortable and so that they have a better quality of life, even towards the end of their life.
A Free Veterans Packet can help with
Treatment Options
Financial Assistance
VA Benefits
Get Your Free Veterans Packet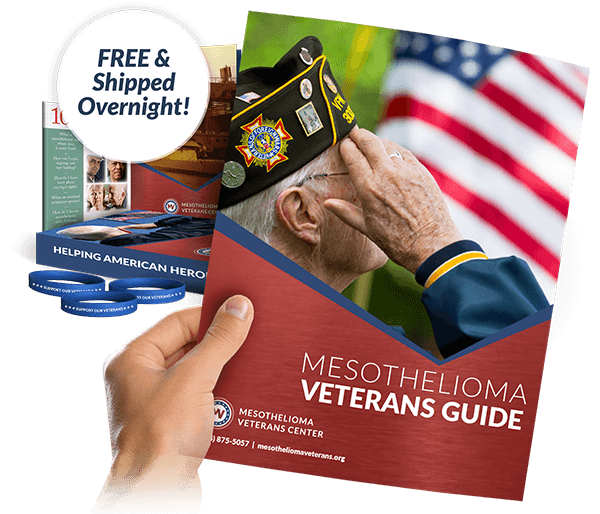 Get a FREE Veterans Packet
Get information on:
Treatment Options
Mesothelioma Specialists
Veterans Benefits
Get a Free Veterans Packet
How to Enter Hospice for Mesothelioma
A patient with mesothelioma usually enters hospice when the doctor has determined that the patient has six months or less to live. The hospice team is contacted and meets with the family in order to define what kinds of treatments are necessary.
If you believe you have less than six months to live and feel like hospice is something you want to get involved in, you need to ask your doctor to refer you to a hospice program. Hospice can be used any time the patient feels like they need extra help after the active treatment of the disease is no longer doing its job.
To learn more about care options for mesothelioma, or to find a specialist in your area, get a free Mesothelioma Veterans Packet.