Quick Summary
Mesothelioma doctors can recommend treatments to help you live longer with this rare cancer. The best mesothelioma doctors have successfully treated many other patients and have been in practice for years or decades. The Mesothelioma Veterans Center can help veterans like you find top mesothelioma doctors right now.
Topics on this page:
Top Mesothelioma Doctors for Veterans
Mesothelioma cancer is very aggressive and can be difficult to treat — but specialized doctors can help you. These doctors know the best ways to treat malignant mesothelioma.
Find Mesothelioma Specialists in Your State
Alabama
Alaska
Arizona
Arkansas
California
Colorado
Connecticut
Delaware
Florida
Georgia
Hawaii
Idaho
Illinois
Indiana
Iowa
Kansas
Kentucky
Louisiana
Maine
Maryland
Massachusetts
Michigan
Minnesota
Mississippi
Missouri
Montana
Nebraska
Nevada
New Hampshire
New Jersey
New Mexico
New York
North Carolina
North Dakota
Ohio
Oklahoma
Oregon
Pennsylvania
Rhode Island
South Carolina
South Dakota
Tennessee
Texas
Utah
Vermont
Virginia
Washington
Washington DC
West Virginia
Wisconsin
Wyoming
Mesothelioma Specialists in
Speak with our trusted advocates to learn more about mesothelioma specialist in your state.
Some of the top mesothelioma doctors work with the U.S. Department of Veterans Affairs (VA) to help veterans. This is important as U.S. veterans account for one-third of all mesothelioma cases due to military asbestos use.
Types of mesothelioma doctors include:
Board-certified medical oncologists (cancer doctors)
Pathologists (doctors that study cancer cells)
Radiation oncologists (doctors that use radiation to fight cancer)
Thoracic surgeons (doctors that treat cancer with surgery)
Other medical professionals
Video Summary: VA-accredited Attorney Eric Hall explains how the Mesothelioma Veterans Center can help you find a mesothelioma specialist in the VA. Some of the world's top mesothelioma doctors have partnered with the VA to treat veterans with mesothelioma. Call (877) 450-8973 to get started. View Transcript
There are several world-renowned doctors that work with the VA to treat mesothelioma. The VA will recognize any asbestos-related disease, as long as your asbestos exposure happened while you were on active duty in the military. If you have questions about mesothelioma treatment, we encourage you to reach out to the Mesothelioma Veteran Center, to speak with our nurses on staff, who can talk to you about the various treatments and connect you with world-renowned doctors who treat mesothelioma.
The Mesothelioma Veterans Center's nursing support staff has relationships with mesothelioma doctors across the country. We can help you find specialists and access mesothelioma treatments in less time if you qualify.
Further, our staff can also help you get VA benefits and financial aid so you can afford mesothelioma treatments. Learn more and find top doctors in our free mesothelioma veterans packet.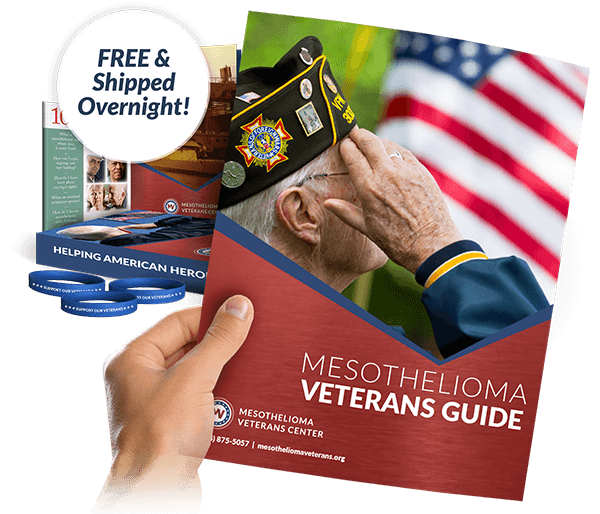 Get a FREE Veterans Packet
Get information on:
Treatment Options
Mesothelioma Specialists
Veterans Benefits
Get a Free Veterans Packet
Pleural Mesothelioma Doctors
There are four types of mesothelioma, and most doctors specialize in treating only one of the four types. Pleural mesothelioma forms in the lung lining (pleura) and is the most common type.
Doctors that treat pleural mesothelioma typically will want to remove as much of the cancer from the lung and pleura using surgery. They may also use treatments like chemotherapy, immunotherapy, and radiation to shrink tumors.
Learn about some of the top pleural mesothelioma doctors below.



Dr. Robert Cameron cares for mesothelioma patients at the Ronald Reagan UCLA Medical Center and the West Los Angeles VA Medical Center, both located in California. He's been treating veterans with pleural mesothelioma since 1998.

Dr. Cameron invented the pleurectomy with decortication (P/D) surgery to treat this cancer. With this surgery, doctors remove cancer from the lung lining while keeping both lungs intact.




Until his passing in August 2018, Dr. David Sugarbaker was one of the most notable mesothelioma surgeons, having treated patients for almost 30 years.

Dr. Sugarbaker pioneered the use of a lung-removing surgery called an extrapleural pneumonectomy (EPP) to help pleural mesothelioma patients live for years or sometimes decades. Before this surgery, pleural mesothelioma patients lived for only a few months at best.




Dr. Avi Lebenthal is a thoracic surgeon who treats veterans with pleural mesothelioma at the Boston VA Hospital in Massachusetts. Dr. Lebenthal deeply understands the issues that his patients face as he is a veteran himself.

Dr. Lebenthal completed his initial medical studies as part of the Israeli army before coming to the United States. His specialty is minimally invasive surgery. He also treats patients with radiation therapy and chemotherapy.




Dr. Taylor Ripley treats pleural mesothelioma at the Baylor College of Medicine in Texas. Dr. Ripley took over this position from his mentor, the late Dr. David Sugarbaker, after the latter's passing.

Dr. Ripley works closely with colleagues at the Michael E. DeBakey VA Medical Center to treat veterans with mesothelioma. He also serves on the board of directors of the Mesothelioma Applied Research Foundation (Meso Foundation), one of the leading advocacy groups for patients with this cancer.




Dr. Raja Flores

Dr. Raja Flores is the director of the Mesothelioma Program at Mount Sinai Medical Center in New York. Dr. Flores is considered a pioneer in thoracic oncology (treatment of chest and lung-related cancers).

He's able to treat pleural mesothelioma using either an EPP or a P/D, among other treatment options. Dr. Flores can also treat other asbestos-related diseases like asbestosis and lung cancer.




Dr. Lorraine Cornwell

Dr. Lorraine Cornwell is a thoracic surgeon who leads the mesothelioma treatment program at the Michael E. DeBakey VA Medical Center in Houston.

Under her leadership, this comprehensive cancer center is able to serve U.S. veterans with very complex health problems like pleural mesothelioma.




Dr. Raphael Bueno

Dr. Raphael Bueno has been treating pleural mesothelioma for decades. He currently leads the International Mesothelioma Program at Brigham and Women's Hospital in Massachusetts.

Under his supervision, patients can get help from surgeons, radiation therapists, social workers, psychologists, and many other specialists through this program.



Peritoneal Mesothelioma Doctors
Malignant peritoneal mesothelioma develops in the lining of the abdomen (peritoneum). To treat it, doctors often remove the cancer from the abdomen using cytoreductive surgery. They'll then wash the abdomen with hyperthermic intraperitoneal chemotherapy (HIPEC) to destroy microscopic cancer cells.
Patients with peritoneal mesothelioma can often live for four years or more with help from their doctors.
Dr. Paul Sugarbaker is a world-renowned peritoneal mesothelioma expert. He treated patients at the MedStar Washington Hospital Center in Washington, D.C. before he retired in 2021. He is also the brother of the late Dr. David Sugarbaker.

Dr. Sugarbaker helped perfect the cytoreduction with HIPEC procedure for use on peritoneal mesothelioma patients. This surgery is sometimes referred to as the "Sugarbaker Procedure" in his honor.

Since his retirement, Dr. Sugarbaker has now turned his focus to cancer research.

Dr. Hedy Lee Kindler

Dr. Hedy Lee Kindler treats peritoneal mesothelioma at the University of Chicago Medicine's Comprehensive Cancer Center, located in Illinois.

She has been treating mesothelioma patients for decades and has been listed as one of the country's best cancer doctors. She also works closely with patient advocacy and research organizations like the International Mesothelioma Interest Group and the Meso Foundation.




Dr. Eugene A. Choi

Dr. Eugene A. Choi can help veterans with peritoneal mesothelioma at the Michael E. DeBakey VA Medical Center and Baylor College of Medicine, both located in Texas.

Under his watch, he'll perform cytoreductive surgery with HIPEC on veterans that are eligible for it. Dr. Choi also treats other peritoneal cancers, gastrointestinal cancers, melanoma, and more.
How to Choose a Mesothelioma Doctor
Before you decide on a mesothelioma doctor, you'll need to do some research. Ideally, you'll want to find out everything you can about the mesothelioma doctors you want to see.
Learn the types of surgery they usually perform and if they're conducting clinical trials (where new treatments are tested).
You may want to look at patient testimonials or reviews of the doctor's work to make sure they'll be a good fit for you.
Find out if your insurance will cover treatment offered by the doctor.
Determine if the mesothelioma cancer center they work at is close by or far away. Some treatment centers offer temporary housing to mesothelioma patients and their families that don't live nearby.
Not everything can be determined upfront, in which case it may be helpful to ask questions when you meet with the mesothelioma doctor and their staff.
Here are some questions to ask when choosing a mesothelioma doctor:
Does the doctor clearly communicate with me, other patients, and staff?
Does this doctor know about available clinical trials for mesothelioma?
Has the doctor been treating mesothelioma for a long time?
Will the doctor work with me to create a treatment plan that suits my needs?
We have compiled a list of questions you can ask your mesothelioma doctor. Download the 14 Questions to Ask Your Doctor now so you're prepared for your first visit.
When Should You Meet With a Mesothelioma Specialist?
Ideally, you should try to meet with a malignant mesothelioma doctor as soon as possible if you might have this cancer. Mesothelioma can be lethal in months without medical care from top doctors.
When meeting with a mesothelioma doctor, tell them about:
Any family history of cancer (particularly mesothelioma and lung cancer)
You and your family's history of asbestos exposure (if any)
When and where your symptoms began
Other basic information about your general health (i.e. health problems, diet, etc.)
All of these factors can help mesothelioma doctors confirm a diagnosis, and from there, you can start cancer treatments to help you live as long as possible.
What to Expect When Meeting With a Mesothelioma Specialist
When you first meet with a mesothelioma doctor, you may feel a little overwhelmed as dealing with cancer can be very stressful.
You can expect the doctors to explain what their overall goal is when it comes to treating you. They may also explain the projected outcome of your cancer with and without treatment. That said, you may still have questions or concerns.
Here are some tips when meeting with a mesothelioma doctor:
Ask questions: Make sure to speak up if you have any questions for your mesothelioma doctor. Also, see if your doctors or their medical staff will be available to answer questions that may pop up after your visit. Getting clarity by asking questions can help you feel calmer.
Bring a friend or loved one: Having an additional person along can give you comfort and support. They can also ask questions or address concerns that you might not think of.
Provide relevant information: Your mesothelioma specialists may have questions about your diagnosis. Be sure to bring any medical records they need or have them forwarded over to their office ahead of time.
Take notes: At your first appointment, emotions can run high. Taking notes of your meeting can help you stay organized and focused. You may also have a friend or loved one take notes as well.
All of these factors can help the initial meeting with your mesothelioma doctor go as smoothly as possible.
Improving Your Prognosis With a Mesothelioma Specialist
A mesothelioma prognosis is how long you're projected to live after a diagnosis. Getting the right doctor can be the difference between surviving months or years.
Most treatments, particularly surgery, can help patients live for long spans of time — giving them precious months or years to spend with their family and loved ones.
Here are ways that mesothelioma doctors improve prognosis:
Top doctors use the most effective treatments to help you live as long as possible
Mesothelioma doctors monitor your health and change treatments as needed
Some doctors run clinical trials where you may receive newer treatments
A prognosis can change over time with help from mesothelioma doctors. Further, some patients have gone on to become mesothelioma survivors, living for 15-20 years or more thanks to the treatments provided by top doctors.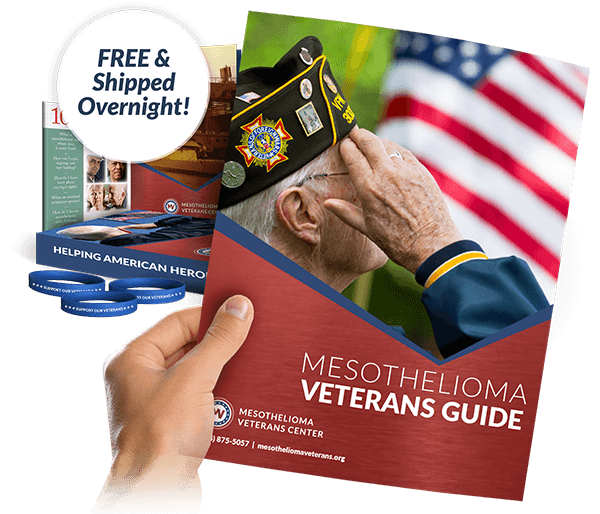 Get a FREE Veterans Packet
Get information on:
Treatment Options
Mesothelioma Specialists
Veterans Benefits
Get a Free Veterans Packet
Find Top Mesothelioma Doctors Near You
You should feel satisfied that the mesothelioma doctors and health care team you are choosing are skilled and knowledgeable. Then you can confidently make arrangements to begin your treatment plan.
The best mesothelioma doctors can:
Determine what type of mesothelioma you have
Put together a treatment plan based on your diagnosis
Regularly follow up with you after treatments so you stay healthy
The Mesothelioma Veterans Center's nursing support staff can connect you with top mesothelioma doctors nearby. We can also help you file for VA benefits and other forms of financial aid so you won't have to pay out of pocket to work with these doctors.
Call (877) 450-8973 or contact us now to learn more about working with top doctors.
Disclaimer
The Mesothelioma Veterans Center has no affiliation with and is not endorsed or sponsored by Dr. Robert B. Cameron. The contact information above is listed for informational purposes only. You have the right to contact Dr. Cameron directly.
FAQs About Mesothelioma Doctors
Why should I see a mesothelioma specialist?
There are roughly 1.9 million cases of cancer diagnosed in the U.S. annually, but only about 1,000 veterans are diagnosed with mesothelioma per year.
Because mesothelioma is so rare and quite aggressive, not every doctor will have the experience and skills needed to properly treat it. Mesothelioma doctors have years or decades worth of experience in helping patients like you and will know the best ways to treat your cancer.
How can I find top mesothelioma doctors near me?
There are cancer centers all across the country with doctors on staff who specialize in different ways of treating mesothelioma. If you're a U.S. veteran, you may be able to get treated from mesothelioma specialists that are partnered with the VA.
How will a mesothelioma doctor help me?
Mesothelioma doctors can take note of the unique factors in your case and recommend the best treatments for you. Top mesothelioma doctors care deeply about each patient they see and will do everything in their power to help.
Further, mesothelioma doctors may be able to help you access new treatment methods through clinical trials. Participating in a clinical trial may even mean you receive treatment that prolongs your life when other treatments fail.
By getting treatments from mesothelioma doctors, you might be able to live with less pain, improve your life expectancy, and even become a cancer survivor in some cases.
Do VA benefits cover seeing a mesothelioma specialist?
Possibly, yes. Your VA benefits may allow you to see a mesothelioma doctor that's partnered with the VA.
If your condition is not the result of exposure to asbestos while serving in the military, you need to find a mesothelioma doctor that practices out of a non-VA surgical center.
In these cases, the VA may or may not be covered— but the Mesothelioma Veterans Center can help you get financial aid so you can afford any costs. Contact us to learn more.
Should I get a second opinion from a mesothelioma specialist?
Yes. A second opinion is when a different doctor reviews your case after you've been diagnosed with a health problem.
Mesothelioma is notoriously hard to diagnose as it's very rare and the symptoms are usually mild at first. Because of this, there's no shame in getting a second opinion from another doctor to make sure your mesothelioma diagnosis and prognosis are correct.
A second opinion will also give you the peace of mind that you are getting the best treatment possible.