Quick Summary
The U.S. Army relied on asbestos, a durable but cancer-causing substance, to build bases between the 1930s and early 1980s. The Army didn't realize asbestos exposure could cause deadly cancers like mesothelioma until thousands had already been put at risk. Today, those who developed mesothelioma after serving in Army barracks can pursue veterans benefits and financial aid.
Topics on this page:
How Was Asbestos Used in Army Barracks & Bases?
Asbestos is a cancer-causing material that was widely used in U.S. Army barracks across the world. Asbestos could cheaply keep Army barracks and bases fireproof, durable, and well-insulated. Yet anyone exposed to asbestos could develop mesothelioma or other deadly diseases later in life.
Army barracks and bases often used asbestos in:
Asphalt cement and shingles
Boiler rooms
Construction materials
Drywall
Electrical wiring
Gaskets
Insulation
Joint compound
Piping
Tile
The U.S. Army was largely unaware of the dangers as the makers of asbestos-based products hid the facts. This put thousands of service members at risk of mesothelioma later on in life after their service.
Video Summary: VA-accredited attorney Eric Hall explains how U.S. veterans risked asbestos exposure while they served. Veterans with asbestos-related diseases like mesothelioma may qualify for VA benefits. Call (877) 450-8973 to get started. View Transcript
Military members who served between the 1930s and 1980s were very likely exposed to asbestos, particularly in the Navy because asbestos was used throughout the ships to insulate pipes and insulate their boiler systems.
And of course, the Marines were also on ships for extended periods of time when they were going from one place to another.
Also, the Air Force used asbestos extensively, particularly in parts for airplanes. The army and the Marine Corps also use asbestos throughout their buildings on base to help insulate various pipes.
If the veteran believes they were exposed to asbestos while serving in, the number one thing they can do is put the VA notice that they intend to file for VA benefits.
The Mesothelioma Veterans Center can help with that process and we encourage veterans to call and find out how we can help them.
U.S. veterans account for 33% of all mesothelioma cases due to the widespread use of asbestos in the military. Anyone who lived on an Army base before the mid-1980s may have been exposed — especially those who worked around asbestos-based products on a regular basis.
Thankfully, veterans facing mesothelioma after military service can get benefits from the U.S. Department of Veterans Affairs (VA), including financial aid and treatment. Learn about the benefits available to you with our Free Veterans Packet.
Army Bases That Used Asbestos
Fort Bragg
Built in 1918, Fort Bragg is one of the largest U.S. Army bases still in operation. Fort Bragg was home to dozens of structures that contained asbestos.
Asbestos was used in barracks, family housing, and even fire stations on Fort Bragg. More than 200,000 people received basic training at the fort between 1966 and 1970 alone. These men and many others could now be at risk of mesothelioma if they were exposed to asbestos on Fort Bragg.
While steps were taken to remove asbestos from Army bases in the 1980s, not all asbestos-based products were removed from Fort Bragg. This means some structures on Fort Bragg can put those who serve at risk of mesothelioma even today.
Fort Campbell
This Army installation is located on the border of Tennessee and Kentucky. It opened in 1942, around the time the military increased its use of asbestos during World War II.
Fort Campbell was built to accommodate 23,000 men when it opened. Thus, tens of thousands could be at risk of mesothelioma and other asbestos-related diseases if they were exposed to asbestos at this base.
Fort Campbell used asbestos in:
Ceiling and floor tile
Cement pipes
Felt pipe
Insulation
Roofing
Many other building materials
Some of the asbestos-based structures built on Fort Campbell during World War II were not supposed to be permanent yet remained in place for decades. The Army finally started to demolish some of these buildings in 2021 to keep people safe from asbestos exposure.
Call (877) 450-8973 if you developed mesothelioma from military bases. You may qualify for VA benefits and financial aid.
Fort Hood
Located near Killeen, Texas, this is the Army's largest active-duty installation. Fort Hood used asbestos-based products like floor tiles in buildings and housing for its military families. It also lined secret tunnels that led to a storage unit for atomic weapons.
Fort Hood was built to train up to 100,000 men at a time during World War II. Thus, hundreds of thousands that were trained at Fort Hood could now be at risk of asbestos-related diseases like mesothelioma.
A U.S. veteran who completed his basic training at Fort Hood filed a lawsuit after being diagnosed with pleural mesothelioma decades later.
Many Fort Hood buildings still contain asbestos today despite removal efforts. In 2020, families living on Fort Hood complained that mold and asbestos were still present in older homes on the base. The families filed a lawsuit against the private company that managed Fort Hood's housing.
Fort Benning
Fort Benning is located in Georgia and was established in 1918. It was home to nearly 100,000 soldiers — and dozens of buildings laced with asbestos — during World War II and beyond.
In just one example, a U.S. Army veteran who served at Fort Benning was diagnosed with lung cancer later in life. This veteran filed a lawsuit against makers of asbestos-based products and received money to pay for medical bills and other expenses.
Sadly, many asbestos-containing buildings remained on Fort Benning up through the 1980s and beyond. Some World War II-era buildings on Fort Benning still had asbestos intact as recently as 2016, but the Army ordered them to be safely demolished.
Get help if you were diagnosed with asbestos after military service with our Free Veterans Packet.
Fort Lewis (Joint Base Lewis-McChord)
Located in Washington, Fort Lewis dates back to 1917. Hundreds of thousands served on Fort Lewis over the decades. Over 302,000 soldiers received basic training at Fort Lewis between 1966 and 1972.
Like many older Army bases around the country, Fort Lewis built many structures with asbestos. Everything from Army barracks, chapels, and even libraries used asbestos. Anyone who served on Fort Lewis could be at risk of mesothelioma decades after the fact.
Fort Lewis merged with the McChord airfield (controlled by the U.S. Air Force) in 2010. Over 100 structures still had asbestos on base as of 2019, when demolition began to make room for newer and safer buildings.
Fort Knox
Located near Louisville, Kentucky, Fort Knox heavily relied on asbestos. Over 1 million were trained at Fort Knox between 1940 and 1968. Asbestos was used to insulate many of the structures at Fort Knox — particularly boiler rooms, which contained a lot of asbestos insulation.
Further, Fort Knox's Armor Center saw many mechanics get exposed to asbestos while working on vehicle brakes. Repairing Army vehicles could send asbestos dust flying into the air that mechanics breathed in.
A U.S. Army mechanic who served at Fort Knox later died of pleural mesothelioma. Though his family was devastated, they were able to receive financial compensation by working with a law firm.
List of U.S. Army Barracks & Bases Built With Asbestos
Dozens of Army barracks, bases, camps, and forts across the United States were built with asbestos-containing products. Below, see if a U.S. Army base you served on put you and other military veterans at risk of mesothelioma.
Alabama

Anniston Army Depot Base
Fort McClellan Army Base
Fort Rucker
Redstone Arsenal Army Base

Alaska

Fort Greely
Fort Richardson Army Base
Fort Wainwright

Arizona

Camp Navajo
Fort Huachuca
Yuma Proving Ground

Arkansas

Camp Joseph Robinson
Fort Chaffee
Pine Bluff Arsenal

California

Camp Haan
Camp Parks Reserve Forces Training Area (PRFTA)
Camp Roberts
Camp San Luis Obispo
Fort Hunter Liggett
Fort Irwin
Presidio of Monterey
Sierra Army Depot

Colorado

Fort Carson
Pueblo Chemical Depot

Georgia

Camp Frank D. Merrill
Fort Benning
Fort Gillem
Fort Gordon
Fort McPherson
Fort Stewart
Hunter Army Airfield

Hawaii

Fort Derussy
Fort Shafter
Pohakuloa Training Area
Schofield Barracks
Tripler Medical Center
Wheeler Army Airfield Base

Illinois

Camp Price Support Center
Rock Island Arsenal

Iowa

Camp Dodge
Fort Des Moines
Iowa Army Plant

Kansas

Fort Leavenworth
Fort Riley
U.S. Disciplinary Barracks

Kentucky

Blue Grass Army Depot
Fort Campbell
Fort Knox

Maryland

Aberdeen Proving Ground
Fort Detrick
Fort Meade

Massachusetts

Fort Devens
Soldier Systems Center

Michigan
Missouri
Nevada
New Jersey

Fort Dix
Fort Monmouth
Picatinny Arsenal

New Mexico

Los Alamos Demolition
White Sands Missile Range

New York

Fort Drum
Fort Hamilton
U.S. Military Academy
Watervliet Arsenal

North Carolina

Camp Mackall
Fort Bragg
Simmons Army Airfield

Oklahoma

Fort Sill
McAlester Army Ammunition

Oregon
Pennsylvania

Carlisle Barracks
Letterkenny Army Depot
New Cumberland Army Depot
Tobyhanna Army Depot

South Carolina
Tennessee

Holston Army Plant
Milan Army Ammunition

Texas

Biggs Army Airfield
Camp Bowie
Camp Bullis
Camp Mabry
Camp Stanley Storage Activity
Camp Swift
Corpus Christi Army Depot
Fort Bliss
Fort Hood
Fort Sam Houston
Martindale Army Airfield
Red River Army Depot

Virginia

Fort AP Hill
Fort Belvoir
Fort Eustis
Fort Lee
Fort Monroe
Fort Myer
Fort Pickett
Radford Army Ammunition
Warrenton Training Center

Washington

Camp Murray
Fort Lewis
Yakima Training Center

Wisconsin
VA benefits are available if you developed mesothelioma after serving on an Army base. File for VA benefits right now.
Need help filing for VA benefits?
VA-Accredited Attorney Capt RIANG Eric Hall can help you file for free.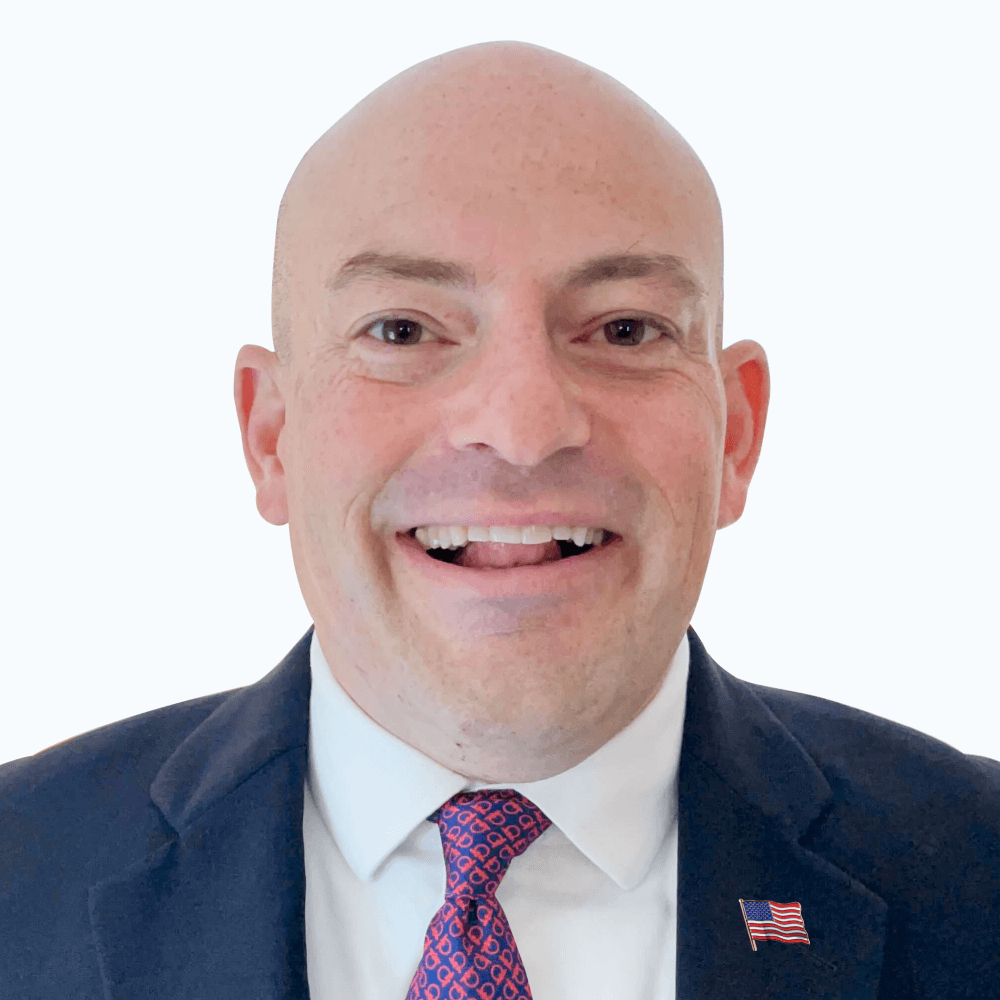 Fill out the form below
Secure Submission
Asbestos in International U.S. Army Bases
The list above consists of some of the most well-known Army barracks located on U.S. soil that used asbestos.
However, many U.S. Army barracks and bases around the world may have been built using asbestos prior to the 1980s. Soldiers stationed at these U.S. Army barracks may have also been put at risk of mesothelioma.
Other countries that are home to U.S. Army bases include:
Germany
Italy
Japan
Kosovo
Kuwait
South Korea
Who Was Most at Risk of Asbestos in Army Barracks & Bases?
While anyone who lived or worked on U.S. Army barracks or bases in the mid-20th century may have been exposed to asbestos, some Army personnel were at very high risk.
Those who worked around asbestos-based products on a regular basis could easily inhale or swallow stray fibers without notice.
People most at risk of asbestos in Army barracks include:
Artillery personnel
Boilermakers and furnace tenders
Carpenters
Demolition/renovation workers
Drywallers
Heavy/light equipment mechanics
Insulators
Maintenance crew members
Millwrights
Painters
Pipefitters
Plumbers
Tank and armored vehicle personnel
Weapons technicians
Welders and metal workers
Show More
Service members had no idea they were endangering their health by working on asbestos-laced military bases.
"Up to date, no safe level of asbestos exposure has been determined, and it is generally assumed that 'zero' exposure is the level most protective of human health. Because of the small size of asbestos fibers, it is possible for the smallest to remain airborne for weeks."

– Environmental Protection Agency
Secondhand Exposure to Asbestos on Army Barracks
U.S. Army barracks and bases aren't just places for military operations. Many families lived together on base. Family members may have suffered from secondhand asbestos exposure if a service member they loved worked with or around this deadly substance.
For example, an Army mechanic covered in brake dust containing asbestos could have exposed family members when they came home.
Get a Free Veterans Packet if you developed mesothelioma after serving on a U.S. Army base. You may qualify for financial compensation.
Help for Army Veterans With Mesothelioma
Veterans never deserved to get sick from serving on U.S. Army barracks and bases. Mesothelioma and other asbestos-related diseases are devastating, but help is available for veterans.
For example, veterans can get VA benefits after a mesothelioma diagnosis. Veterans with mesothelioma often receive $3,823.89 a month or more in disability compensation if they're eligible. Veterans may also access health care through the VA and secure benefits for loved ones.
To qualify for mesothelioma VA benefits, veterans must:
Have an asbestos-related disease
Have not been dishonorably discharged
Prove that their disease is connected to their Army service
Veterans with mesothelioma may also file private claims or asbestos trust fund claims to pursue even more compensation.
Private legal claims demand that manufacturers of asbestos-based products pay for the harm they've caused. Asbestos trust fund claims allow veterans to access money from bankrupt companies. No action is taken against the U.S. Armed Forces.
Pursue VA benefits and private claims now with help from our VA-accredited claims agents and patient advocates. Call (877) 450-8973 to get started.
Asbestos in Army Barracks & Bases: Common Questions
Why did the U.S. Army use asbestos on bases if it was dangerous?
The U.S. Army (and other military branches) didn't know asbestos caused mesothelioma and other diseases until the 1980s. Manufacturers of asbestos-based products knew the risks back in the 1930s but tried to hide the facts to keep profits high.
When the Army did learn that asbestos led to mesothelioma, steps were taken to remove asbestos from as many of its bases as possible.
Can asbestos still be found in U.S. Army barracks & bases?
Yes, in some cases. Even though the Army took major efforts to remove asbestos from its bases and barracks, there are some structures that still have this dangerous material inside.
Fort Hood, Fort Bragg, Fort Benning, and Fort Lewis had asbestos-containing structures like barracks and family housing intact well into the 2010s.
Were other military barracks & bases built with asbestos?
Yes. U.S Navy, Marine Corps, and Air Force bases built between the 1930s and early 1980s likely used asbestos-containing products.
For example, asbestos could be found in the piping and waterproofing grease applied to motors and ovens at Marine Corps Base Camp Lejeune.
Those who were exposed to asbestos on these bases could develop mesothelioma, lung cancer, or other asbestos-related illnesses.
Can I take legal action after being exposed to asbestos in Army barracks?
Yes. You may qualify to file mesothelioma lawsuits or trust fund claims if you got sick after being exposed to asbestos on an Army base. Lawsuits award $1 million on average.
Legal action won't be taken against the U.S. Army. Claims are usually filed against the makers of asbestos-based products, which hid the health risks of asbestos.
You can also pursue legal action if you develop another asbestos-related illness like lung cancer or asbestosis.
Our sponsor law firm can help you explore your legal options right now. Call (877) 450-8973 to get started.
How else did the U.S. Army use asbestos?
From the 1930s to the early 1980s, the U.S. Army used asbestos in barracks, vehicles, and weapons systems. It was cheap, fire resistant, and a natural insulator. Most people didn't realize it also caused mesothelioma, lung cancer, and other diseases.
Further, the Army wasn't the only military branch to use asbestos. The U.S. Navy, Coast Guard, Air Force, and Marine Corps also used asbestos in shipbuilding and the construction of bases for decades.