Quick Summary
The Survivors Pension, also known as the Death Pension, is a tax-free benefit that is generally paid to the spouse and children of a deceased veteran.
How Does VA Survivors Pension Work?
This benefit is intended to support low-income family members of a deceased veteran who served during a time of war.
For surviving spouses to receive a Survivor's Pension, the spouse must not have remarried. If the surviving spouse is eligible for a higher rate of pension because there are dependent children under the age of 18, those children must also remain unmarried to retain the higher rate pay.
The Survivors Pension is provided through the VA, and the VA has specific eligibility requirements that the deceased veteran and surviving dependents must meet in order to receive the benefit.
Surviving dependents also must have an annual income lower than a specific amount set by Congress, called the Maximum Annual Pension Rate (MAPR).
Survivors Pension Eligibility
In order to be eligible for the Survivors Pension, surviving dependents and the deceased veteran must both meet certain requirements set by the VA.
The eligibility requirements are as follows:
Veteran cannot have been dishonorably discharged.
Veteran must have served at least 90 days of active duty, with at least one of those days during a period of war.
If the veteran entered active duty after September 7th, 1980, they must have served for at least 24 months of active duty service or completed the full period of active duty for which they were called up. At least one of those days must be in a wartime period.
Surviving spouse cannot be remarried.
Surviving children cannot be married.
Surviving children must be under the age of 18 unless they are in school, in which case they can be aged 18-23.
Annual countable family income must be below the MAPR amount set by Congress.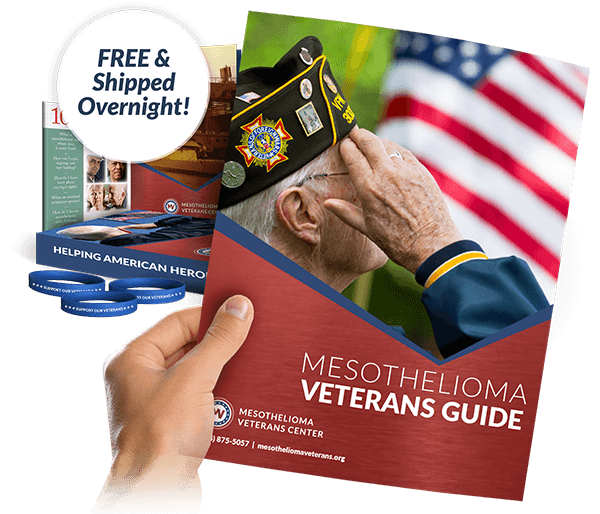 Get a FREE Veterans Packet
Get information on:
Treatment Options
Mesothelioma Specialists
Veterans Benefits
Get a Free Veterans Packet