Quick Summary
Cytoreduction with HIPEC is a revolutionary surgery for peritoneal mesothelioma patients. Through a powerful combination of abdominal surgery and heated chemotherapy, peritoneal patients are living longer than ever before.
What is Cytoreduction with HIPEC?
Cytoreduction and HIPEC is the best treatment for peritoneal mesothelioma. Cytoreduction means reducing the number of cancerous cells. HIPEC stands for "heated intraperitoneal chemotherapy."
Peritoneal mesothelioma is cancer of the abdominal lining, and it often spreads to other organs in the abdomen. Cytoreduction removes the peritoneal lining and tumors found in the abdomen. Heated chemotherapy washes the inside of the abdomen, killing remaining mesothelioma cells.
Creation of Cytoreduction with HIPEC
Cytoreduction with HIPEC was developed in the 1980s. Dr. Paul Sugarbaker perfected the procedure as we know it today, and it's often referred to as the "Sugarbaker Procedure."
Heated chemotherapy used to be controversial. The survival time for peritoneal mesothelioma also used to be between 6 and 12 months before HIPEC. Doctors have perfected the procedure over the years. Most started to recognize its importance for peritoneal mesothelioma patients as survival times climbed.
"[Cytoreduction] and HIPEC then quickly became the treatments of choice, with an improvement in median overall survival of 30 to 92 months," said doctors in a clinical review of the surgery.
Patient Eligibility
Not everyone is a candidate for cytoreduction and HIPEC. There are certain criteria patients must fulfill before they get this surgery, which is meant to protect patients. Only patients with a low chance of complications are accepted for surgery. A multidisciplinary team of mesothelioma specialists will review each case before surgery.
People who are candidates for cytoreduction with HIPEC have:
Good overall health (ability to go about daily life without help)
No signs of other major diseases
Normal heart function
No major metastasis (spread to other areas of the body)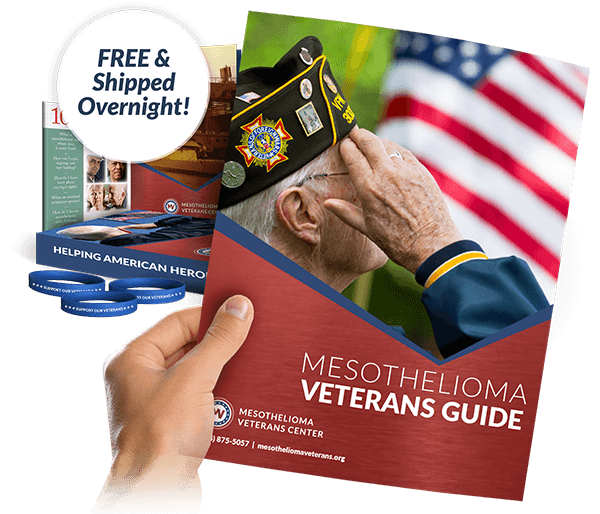 Get a FREE Veterans Packet
Get information on:
Treatment Options
Mesothelioma Specialists
Veterans Benefits
Get a Free Veterans Packet
Doctors access these basic criteria with performance tests and imaging scans. The most important factor is how advanced your disease is. Surgery isn't as helpful in advanced peritoneal mesothelioma.
Some pre-surgery tests include:
CT and PET Scans. These scans can locate instances of metastasis. If cancer has spread to distant areas, surgery is more likely to hurt than help you.
Echocardiogram. This test uses sound waves to measure heart function. It's critical for surgical candidates to have a healthy heart to endure the long operation.
Performance Tests. Doctors may measure how long you can exercise while measuring your heart rate and blood pressure. They may also consider your body mass index.
Blood Tests. These tests ensure you have an appropriate red blood cell count—an important factor in any surgical patient.
Laparoscopy. This procedure uses a camera placed through a small incision to locate tumors. Surgeons may want to examine the extent of tumors before opening the abdomen.
Patients under the age of 65 are usually operable. But older patients may not be candidates in some cancer centers. If age affects your Treatment Options, consider getting a second medical opinion. Many specialists consider overall health more important than a patient's age.
Did you know?
Most doctors think HIPEC is more effective than traditional chemotherapy. "HIPEC allows for a higher concentration of chemotherapy to be delivered into the abdomen more effectively and safely than standard chemotherapy," said Dr. Sricharan Chalikonda of the Cleveland Clinic.
Cytoreduction with HIPEC Procedure
It takes a team of specialists roughly 8 hours to complete. This is because the abdominal cavity is complex and is made up of many organs including the stomach, liver, gallbladder, spleen, pancreas, small intestine, kidneys, large intestine and adrenal glands.
Cytoreduction is a 2-step procedure that includes:
Cytoreductive Surgery (Debulking). The mesothelioma cytoreductive surgery is also known as "debulking". First, a surgeon makes an incision in the abdomen. Then they remove the lining of the abdomen (peritoneum). The surgeon then removes visible mesothelioma tumors in the abdominal cavity. Your surgeon may also remove certain organs like the appendix that could complicate recovery.
HIPEC. Heated liquid chemotherapy (at nearly 108 degrees)  is applied to the abdominal cavity. The surgeon and oncologist allow for a "HIPEC bath", leaving the hot chemo in the abdomen for up to 90 minutes. The heat of the chemotherapy directly on the area where the tumors previously were is designed to combat any regrowth and kill remaining cells.
Patients who receive the HIPEC procedure don't often get follow-up chemotherapy right away. Treatment after HIPEC depends on how and when your mesothelioma progresses (or doesn't).
Statistics and first-hand treatment accounts from specialists confirm that patients who receive multiple forms of cancer treatment (surgery, chemotherapy and radiation therapy) usually live the longest. They may also have a better quality of life when compared to patients who undergo only one or two treatment types.
Did you know?
Chemotherapy works better in direct contact with cancer cells compared to a standard injection of the drug. Heated chemotherapy even kills cells that can't be seen with the naked eye. Some studies suggest that chemotherapy agents are more effective when heated.
Patients usually spend between 7 and 15 days in the hospital during this treatment and recovery. Once the doctors have determined that there is no risk of complication, patients are allowed to continue healing at home. Your doctor will order checkups several times annually to assess your disease state.
Extended Life expectancy with HIPEC
Cytoreduction with HIPEC vastly improves survival time. Many patients live long past the 5-year mark even when they were diagnosed with advanced stage disease. In one study, the survival time in patients increased by 50% compared to those who didn't get HIPEC.
The procedure has been successfully performed in patients with early and advanced stages. It can be used for curative and pain-relieving purposes.
If you are receiving treatment in the VA, check with your specialist about the cytoreduction with HIPEC. It's also important to find out how many of these procedures they have done.
Get VA Benefits
Get help with:
VA Disability Claims
Survivor Benefits
Finding Veteran Doctors
Learn More
Getting Cytoreduction with HIPEC
Cytoreduction with HIPEC offers the best chance for peritoneal patients to reach remission. Those who don't have surgery are unlikely to have long-term survival. Peritoneal Mesothelioma patients are reaching median survival times of 7 years in some cases.
Points to remember about cytoreduction with HIPEC:
Patients who get this surgery must be in good health.
You could be eligible for surgery if your disease hasn't metastasized.
Patients who get HIPEC have survival times of several years.
If you're considering this surgery, you need a mesothelioma specialist. There are peritoneal mesothelioma surgeons across the country who can help. Get your free Mesothelioma Veterans Packet now and Learn More.