Quick Summary
Cytoreduction with HIPEC is a powerful and potentially life-saving treatment for peritoneal mesothelioma patients. This multimodal procedure includes abdominal surgery to remove affected parts of the peritoneum and heated chemotherapy in the abdominal cavity to kill the remaining cancer cells.
Topics on this page:
What Is Mesothelioma Cytoreduction With HIPEC?
Cytoreductive surgery with hyperthermic intraperitoneal chemotherapy (HIPEC) is a treatment that combines surgery and chemotherapy to treat peritoneal mesothelioma and other gastrointestinal cancers.
It is the most effective curative treatment currently available for peritoneal mesothelioma.
Mesothelioma cytoreduction with HIPEC requires 2 major steps:
Surgery: Surgeons remove the infected portion of the lining of the abdomen (peritoneum) from the abdominal cavity, along with all visible mesothelioma tumors. They may also need to remove organs or parts of organs affected by the cancer.
Chemotherapy: Once cytoreduction is complete, heated chemotherapy drugs are circulated through the abdominal cavity to kill any cancer cells left behind by the surgery.
Patients who undergo HIPEC have a median life expectancy of 34-92 months compared to the 12-27 month life expectancy of those treated with traditional chemotherapy alone. That's a difference of up to five years.
Medical Overview of Cytoreduction With HIPEC
Cytoreductive surgery with HIPEC is a straightforward but lengthy two-step process best carried out by experienced mesothelioma specialists. If you are considering the procedure, speak to your treatment team about any potential risks as well as benefits.
Part 1: Cytoreduction
Cytoreduction, also called debulking, attempts to reduce the number of cancerous cells in the body by surgically removing all visible evidence of mesothelioma tumors.
What to expect during a cytoreductive surgery:
You will be given an IV, anesthetized, and under anesthesia for the rest of the procedure.
The surgeon makes an incision in your abdomen, stretching from the bottom of the sternum down to the pubic bone.
Any parts of the abdominal lining (peritoneum) affected by mesothelioma tumors are removed in a process called a peritonectomy.
The surgeon removes all other visible tumors in the abdominal cavity. They may also need to remove certain organs or parts of organs.
After all mesothelioma tumors have been removed through debulking, surgeons prepare the peritoneal cavity to receive HIPEC.
Part 2: Heated Chemotherapy
HIPEC involves the application of heated cancer drugs (hyperthermia) directly into the abdominal cavity. This helps kill any remaining cells left behind by the surgery and slows mesothelioma regrowth.
What to expect during HIPEC:
Temperature probes (used to track the temperature of the heated chemotherapy solution during the procedure) are inserted, and in-flow/out-flow catheters are installed in the abdomen.
The abdomen is temporarily closed using sutures, and doctors use catheters to rinse the abdomen with a saline solution.
Chemotherapy drugs, heated to about 107 degrees Fahrenheit, are added to the saline solution using the in-flow catheter. The surgeon massages the abdomen to ensure the chemotherapy covers the affected area fully.
The chemotherapy remains in the abdominal cavity for about 90 minutes before being drained using the out-flow catheter. A saline solution is used to rinse the cavity one more time.
The patient's abdomen is reopened so the probes and catheters can be removed, then closed, ending the procedure.
Our free Veterans Packet has more information on top mesothelioma treatments, doctors and more.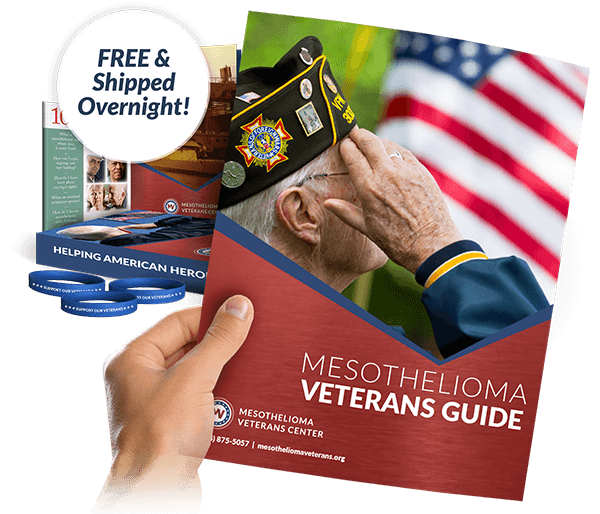 Get a FREE Veterans Packet
Get information on:
Treatment Options
Mesothelioma Specialists
Veterans Benefits
Get a Free Veterans Packet
How Long Does Cytoreduction and HIPEC Take?
Cytoreductive surgery can take anywhere between 8-14 hours. The farther the cancer has spread through the abdominal cavity, the longer the surgery takes. The second part of the procedure, the application of HIPEC, takes around 90 minutes on average.
Who Is Eligible for Cytoreduction HIPEC?
Cytoreductive surgery with HIPEC is an aggressive procedure that may not be safe for every peritoneal mesothelioma patient. Individuals must meet certain criteria to be eligible for this treatment.
Potential candidates for mesothelioma cytoreduction with HIPEC must show:
Good overall health
No signs of other major diseases
Normal heart function
No major metastasis (cancer spread to distant areas of the body)
Age can also be a factor. If you are over age 65, you may be considered inoperable at some cancer centers. However, if a doctor cites age as their primary reason for denying this treatment, you may want to seek a second opinion. Many doctors prioritize general good health over age when determining eligibility.
Not sure whether this treatment is right for you? Download our list of 14 Questions to Ask Your Doctor to ensure you get the best care possible.
Determining Eligibility for Cytoreduction With HIPEC
Mesothelioma specialists require thorough testing before they declare a candidate eligible for cytoreduction with HIPEC and schedule a date for the procedure.
Eligibility tests may include:
CT Scans and PET Scans: These scans can detect metastasis. If cancer has spread to distant areas, surgery is more likely to hurt a candidate than help them.
Echocardiogram: This test uses sound waves to measure heart function. Surgical candidates must have a healthy heart to endure the long operation.
Performance Tests: To help determine a candidate's overall health, doctors may measure how long a patient can exercise while measuring their heart rate and blood pressure. They may also consider body mass index (BMI).
Even after eligibility has been determined, there are a few more exploratory tests doctors may choose to perform.
Potential pre-surgery tests include:
Blood Tests: These tests ensure that a patient has an appropriate red blood cell count — an important eligibility factor in any surgical patient.
Laparoscopy: This procedure uses a camera placed through a small incision to locate tumors. Surgeons may want to examine the extent of tumors before opening the abdomen.
While extensive testing can be time-consuming, it is necessary. The more information your care team has, the more capable they are of providing safe, effective mesothelioma treatment.
If you are a veteran considering surgery for mesothelioma, you may be eligible for additional health care benefits from the U.S. Department of Veterans Affairs (VA). Request our free Veterans Packet to explore your options.
What to Expect After Surgery
After the surgery comes recovery — a critical part of every treatment plan.
Mesothelioma Cytoreduction With HIPEC Recovery
Hospital Stay
If no major complications exist, you can expect to spend about 7-15 days in the hospital following surgery. This allows your treatment team to watch closely for common complications like bleeding and infection and monitor nutrition.
You may experience a reduced appetite, but nutrition is important in post-surgery care. If you cannot consume enough calories, you may need to be given nutrients through an IV.
Recovering At Home
Recovery from cytoreductive surgery with HIPEC continues even after you have been released from the hospital.
A typical recovery timeline may reflect the following:
Upon hospital release: Once a patient has been released, they should be able to walk and eat a normal, healthy diet.
1 month after surgery: Many patients can return to work after one month.
6 weeks after surgery: While many can work sooner, most patients should not lift heavy objects or engage in hard physical labor for at least six weeks.
2-3 months after surgery: Many patients do not recover from feelings of persistent fatigue until a few months after cytoreduction with HIPEC.
Most doctors recommend that patients set goals and stay as active as possible during recovery. Moving around can help prevent blood clots and pneumonia and is the quickest way for patients to regain their normal energy levels.
To reduce the risk of complications, follow the instructions given to you by your doctor.
Where Can I Get Cytoreduction With HIPEC?
Peritoneal mesothelioma doctors who perform this surgery can be found in every region of the country.
Midwest
Alegent Creighton Health in Omaha, NE
Cleveland Clinic Cancer Institute in Cleveland, OH
Midwestern Regional Medical Center in Zion, IL
Northeast
Mount Sinai Hospital in New York, NY
UPMC Cancer Center in Pittsburgh, PA
Pacific/Rocky Mountains
UC San Diego Moores Cancer Center in La Jolla, CA
Southeast
H. Lee Moffitt Cancer Center in Tampa, FL
Ochsner Cancer Institute in New Orleans, LA
Sylvester Comprehensive Cancer Center in Miami, FL
The University of Maryland Greenebaum Cancer Center in Baltimore, MD
Southwest
Arizona Cancer Center in Tucson, AZ
MD Anderson Cancer Center in Houston, TX
Southwestern Regional Medical Center in Tulsa, OK
Dr. Paul Sugarbaker: Creator of HIPEC Procedure
Before his retirement, Dr. Paul Sugarbaker was a leading peritoneal mesothelioma oncologist who perfected and popularized cytoreductive surgery with HIPEC. The operation is sometimes called the "Sugarbaker Procedure."
In his decades of experience as a practicing surgeon, Dr. Paul Sugarbaker has performed cytoreduction with HIPEC roughly 1,500 times.
"My professor at Harvard used to say to us, 'the best way to care for a patient is to care for the patient.' And I think that's very true. If you're really concerned that you give them absolutely the best outcome possible, and you do that one patient at a time, you're going to come up with a superior outcome."
Cytoreductive surgery with HIPEC was developed in the 1980s, but due to the extreme nature of the procedure, it was met with initial skepticism among many doctors, who believed it might go too far and remove too much.
Dr. Sugarbaker didn't deny that cytoreductive surgery with HIPEC comes with big risks, but it does give patients a chance at a priceless gift: more time.
Improving Mesothelioma Prognosis Through Cytoreduction With HIPEC
Cytoreductive surgery with HIPEC can improve a patient's prognosis enormously. A 2018 study showed that peritoneal mesothelioma patients who received cytoreduction with HIPEC lived roughly three times as long as those who received traditional systemic chemotherapy.
Veterans who are considering this surgery should speak to a mesothelioma specialist. There are experienced mesothelioma doctors both in and outside of the VA health care system who have devoted their careers to treating this disease.
To learn more, get a Free Mesothelioma Veterans Packet or reach out to a member of the Mesothelioma Veterans Center team.
HIPEC Surgery: Common Questions
Top Question
How much does HIPEC cost?
The average price for cytoreductive surgery with HIPEC is $83,000. The procedure may be covered by some health insurance carriers or through VA benefits.
Veterans concerned about the financial burden of treatment can contact the Mesothelioma Veterans Center to learn more about their options for financial compensation.
What is the rate of success of HIPEC surgery?
The five-year survival rate for patients who have undergone cytoreduction and HIPEC is 69%, which means that more than two-thirds of patients who undergo this procedure will live for five years after diagnosis.
For comparison, the five-year survival rate for patients who undergo other treatments or palliative care is 18%.
Is HIPEC surgery dangerous?
Like all major surgical procedures, there are significant risks associated with cytoreduction and HIPEC. Patients have a 12-56% chance of medical complications 30 days after surgery, and a 0-12% mortality risk.
However, studies have shown that HIPEC surgery is no more dangerous than other widely accepted and equally demanding cancer surgeries. Patients who work with experienced mesothelioma specialists at top mesothelioma cancer centers tend to see improved outcomes.
What are the side effects of cytoreductive surgery with HIPEC?
Every major surgery poses potential risks or side effects. For this reason, mesothelioma specialists will diligently monitor patients for complications after cytoreductive surgery with HIPEC.
Potential side effects include:
Blood clots
Bowel obstruction
Hematological (blood) toxicity
Infection of the wound
Internal bleeding
Pneumonia
Sepsis
Urinary tract infections (UTIs)