Quick Summary
Barracks and aircraft were the most prevalent locations of asbestos on base. Old or damaged construction products posed highest risks of exposure.
Asbestos and Air Force Bases Explained
The Air Force used asbestos in virtually every aircraft and building until the 1980s, which is when the Air Force started regulating asbestos. Any family member or veteran who lived or worked on an Air Force base may have been exposed to asbestos at some point.
Asbestos was used for its excellent insulating features, but its dangers were hidden by asbestos manufacturers who knew asbestos was harmful. Any insulation or construction materials made before 1980 probably contained asbestos. When exposed to asbestos, a person may develop mesothelioma.
Of course, the Air Force couldn't remove all the asbestos in every base. While the mineral isn't dangerous when undisturbed, microscopic asbestos fibers can stay airborne for hours. Older asbestos-containing materials that may break apart are the most dangerous.
The Air Force has taken precautions to protect current Airmen and their families from asbestos exposure. There are teams who are trained to handle and remove asbestos products.
In addition, veterans currently facing mesothelioma may be entitled to financial and medical benefits through the U.S. Department of Veterans Affairs (VA). 
Notable Bases
Air Force bases aren't just places for aircraft to take off and land. These bases are places where new airmen are trained, where technology is developed, and most importantly, these bases are home for hundreds of thousands of Airmen and their families. Air Force bases employ civilians, police forces, firefighters and function as individual communities.
Some of the largest Air Force bases include:
Edwards AFB.This base is located in the Mojave Desert about 100 miles away from Los Angeles. The base is home to about 22,000 people. Half are active duty Airmen and their families while the other half consists of reserves and retirees. Edwards AFB is the location of the Air Force Test Center. This is the base where Chuck Yeager broke the sound barrier in the 1940s. The base was instrumental in WWII and throughout the Cold War to develop the top aircraft in the world. The base features top medical services, housing divisions and recreation for on-base families.
Scott AFB. Built in 1917, Scott Air Base has been part of every major military confrontation since WWI, it's located in southern Illinois. The base is part of the greater metropolitan area of St. Louis and has about 5,500 active duty personnel but is home to over 40,000 people. Scott AFB was redesignated as an Air Force Base the year after the branch was founded in 1948.
Wright-Patterson AFB. Also built in 1917, Wright-Patterson Air Base is just east of Dayton, Ohio. With approximately 137,000 living and working here, this is one of the largest Air Force bases in terms of population. It has a workforce of about 10,000 civilians. There are about 7,000 active duty Airmen on base as well. The base's name honors nearby Dayton, long considered the "birthplace of aviation."
Joint Base San Antonio-Lackland. In 2010, the Department of Defense combined the Army's Fort Sam Houston, Lackland Air Base and Randolph Air Base. Now it's one of the largest military bases in the world with over 295,000 people on base. The site was constructed in 1941. It's the location of basic training for all people enlisted in the Air Force. This joint base is referred to as "Military City USA."
Joint Base Lewis-McChord. Fort Lewis and McChord Airfield were combined in 2010 to form another joint Army-Air Force base. Located in the Pacific Northwest, it's not only one of the largest bases, but also one of the most strategically located. Operations here center on transport missions, both military and humanitarian. The base is home to the Boeing C-17 Globemaster III, one of the largest military transports in the world. Both Fort Lewis and the airfield predate WWII.
The U.S. Air Force has a responsibility unlike any other air force in the world. Our Air Force has duties across the globe, therefore the Air Force needs to be able to respond quickly to situations abroad. This is why there are so many bases located around the world.
Here are 2 of the largest overseas Air Force bases:
Ramstein AFB, Germany. This installation located in western Germany is home to over 50,000 overseas Airmen and their families. It is the headquarters of the United States Air Forces in Europe and Air Forces Africa. It's also home to NATO Allied Air Command, making Ramstein Air Base one of the most valuable bases in the world.
Aviano AFB, Italy. Built in 1911, the U.S. Air Force began using Aviano Air Base in 1954. It's still owned and operated by the Italian Air Force. The Air Force's 31st Fighter Wing is located here, the only one south of the Alps. The Fighter Wing consists of 2 F-16 fighter squadrons. Eventually, the population of American Airmen on the base continued growing until it became the location one of the largest populations of overseas Airmen. Aviano AFB, located in northeastern Italy, houses over 80,000 people.
A Free Veterans Packet can help with
Treatment Options
Financial Assistance
VA Benefits
Get Your Free Veterans Packet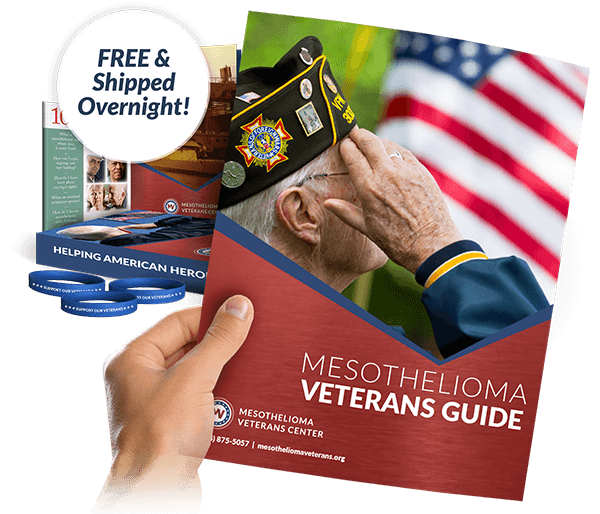 Get a FREE Veterans Packet
Get information on:
Treatment Options
Mesothelioma Specialists
Veterans Benefits
Get a Free Veterans Packet
Other countries that are home to U.S. AFB's include:
Afghanistan
Denmark
Japan
Kuwait
Portugal
Qatar
South Korea
Spain
Turkey
United Kingdom
The risk of asbestos exposure is the same no matter the location of your Air Force base. Even those stationed in a country with stricter asbestos regulations are at risk. Although the U.S. military has taken steps in every branch to reduce asbestos and protect Airmen, those who served prior 1980 could have been exposed.
Asbestos Exposure Risks on Base
The Air Force used asbestos in all its aircraft. Clutches and brakes were often laden with asbestos, putting aircraft mechanics high on the list of the most exposed Airmen. However, asbestos was also used in cement sheeting, floor and ceiling tiles, pipes and fittings and wiring. All of these materials were used in barracks and on-base headquarters.
Some Air Force bases are old and the majority of buildings on a given base may have been constructed during the height of asbestos use. Many Air Force buildings still contain asbestos.
The mineral is generally safe when undisturbed, and the Air Force takes special care to prevent exposures now. Before the dangers of asbestos were widely known, however, buildings like these were dangerous during construction or when under repair.
Air Force jobs on base with the highest likelihood of asbestos exposure include:
Aircraft and vehicle mechanics
Did you know?
In the 1980s, the Air Force developed regulations to protect Airmen from further exposure. The Air Force created "a means by which the Air Force, Command, or base officials may prioritize asbestos abatement for sprayed-on, trowelled-on, or damaged friable asbestos-containing material (ACM)." This "means" was a 70-page system on removing asbestos where it was most dangerous.
Secondhand Exposure Among Family Members
Many people in the Air Force live on base with their families. These civilians may have also been exposed to asbestos in Air Force buildings, especially if those buildings were under construction. It's worth noting that both families who lived on and off base were at risk. This is because of secondhand exposure. Airmen who were exposed to asbestos in their job may have carried the toxic dust home on their clothes, accidentally exposing their families as well.
A Free Veterans Packet can help with
Treatment Options
Financial Assistance
VA Benefits
Get Your Free Veterans Packet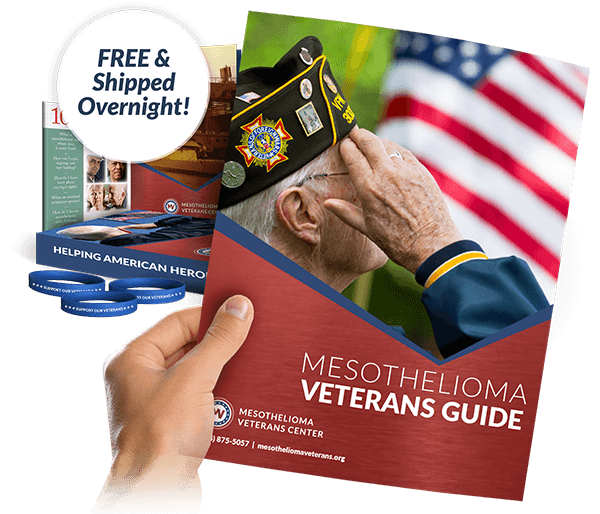 Get a FREE Veterans Packet
Get information on:
Treatment Options
Mesothelioma Specialists
Veterans Benefits
Get a Free Veterans Packet
Help for Air Force Veterans
Air Force veterans with mesothelioma have access to a range of benefits that non-veteran patients don't have. The VA offers benefits for disability, spouses and even treatment within the VA. The VA has 2 of the country's top Mesothelioma Specialists.
Key points for access to VA benefits:
You are a U.S. military veteran
You were honorably discharged
Your disease is service-connected
The first step to getting VA benefits is to prove that your asbestos exposure was linked to your military service. Our VA-accredited claims agent is an expert in Air Force asbestos exposure that is specific to your time in service, job title and location. Talk to our representative now.