Quick Summary
U.S. Coast Guardsmen face a real danger of asbestos exposure. Coast Guard cutters are ships that have been one of the sources of the deadly mineral.
Asbestos and Cutters Explained
While the U.S. Coast Guard is the smallest branch of the military, Coast Guard veterans faced a heightened risk of asbestos exposure because asbestos was used so widely on ships, including cutters, from the 1930s to the late 1970s. Any cutters built before 1980 should be assumed to contain some level of asbestos.
Asbestos was used because it was cheap and readily available. Asbestos is a lightweight natural mineral. It was also an excellent insulator in shipping applications. This is because heat generated from engines and pumps pose a fire hazard aboard vessels. Asbestos was considered the greatest solution because it could be used virtually everywhere aboard Coast Guard vessels. Asbestos-containing products prevented fires, but put crews at risk.
When someone is exposed to airborne asbestos fibers, they can easily inhale them. Over the course of several decades, this can lead to the development of an asbestos-related disease. Mesothelioma and lung cancer are both associated with asbestos exposure. Asbestos isn't generally a threat until it's airborne. However, when repairs were needed or other damage occurred, invisible asbestos fibers could be launched into the air.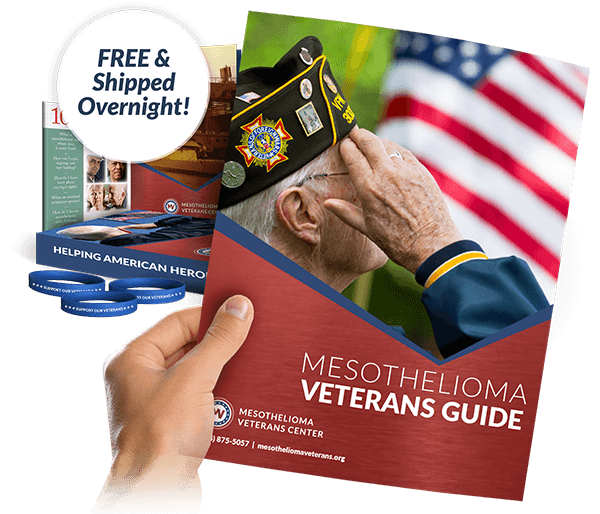 Get a FREE Veterans Packet
Get information on:
Treatment Options
Mesothelioma Specialists
Veterans Benefits
Get a Free Veterans Packet
List of notable cutters:
USCGC Healy
USCGC Eagle
USCGC Smilax
USCGC Reliance
There have been too many Coast Guard cutters to name in one list here. In general, any vessel that was in service between WWII and 1980 should be assumed to have contained asbestos.
The USCGC Healy is the Coast Guard's largest cutter. It was also built during the 1990s after asbestos regulations started taking effect, so asbestos exposure risk on this vessel is low. The other cutters on the list were built during the era of asbestos use. The Coast Guard has taken precautions to minimize the risk of exposure aboard these ships, but those serving before the 1980s may have been exposed to asbestos aboard these vessels.
Did you know?
The Coast Guard isn't responsible for asbestos exposure to veterans. It has been established that the responsible parties are the manufacturers of asbestos products. Overwhelming evidence has come forth through the years showing that manufacturers were aware of the risks of asbestos exposure. When they became aware of the risks, companies actively hid the dangers of asbestos from their employees and the public.
History of Cutters
The Coast Guard is small compared to other U.S. military branches, but it still makes up one of the world's largest, oldest and most active navies. The cutter is one of the key vessels to the functioning of the Coast Guard.
The term "cutter" was originally used to define smaller sailing vessels. Today, the U.S. Coast Guard uses the term to refer to any ship longer than 65 feet with a permanent crew.
Cutters vary greatly depending on size and purpose. The largest cutter in the Coast Guard fleet is 420 feet long. Cutters may serve as patrol boats along coastlines and they may be used to break ice in the Arctic ocean or one of the Great Lakes. Cutters are used in goals ranging from national defense to aiding scientific research.
Coast Guard cutters have been present in every major U.S. conflict. Although the Coast Guard is part of the Department of Homeland Security, cutters may be transferred to the U.S. Navy to serve in functions across the world. Cutters even accompanied Navy vessels in Operation Iraqi Freedom.
Some different class of Coast Guard cutters include:
Bay-class icebreaking tug
High endurance cutter
Island-class patrol boat
Keeper-class cutter
Marine protector-class coastal patrol boat
Medium endurance cutter
National security cutter
Polar-class icebreaker
River buoy tender
Seagoing buoy tender
Sentinel-class cutter
Small harbor tugboat
Every class of cutter listed above, no matter how big or small, contained asbestos products. It's also important to note that U.S. government agencies have reported that there is no safe level of asbestos exposure. While certain conditions can reduce the level of exposure, even a small amount could lead to disease.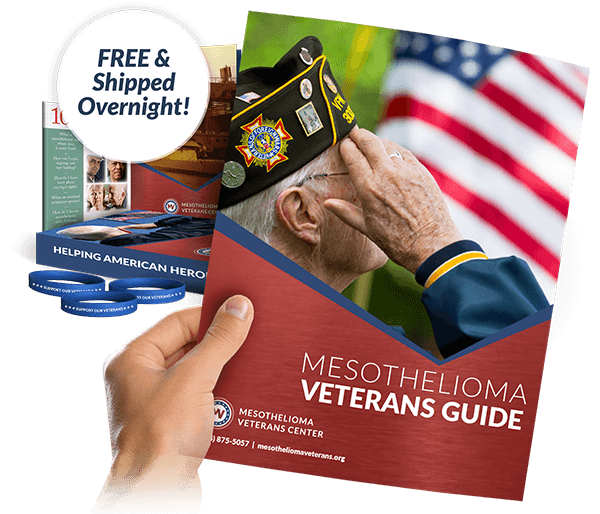 Get a FREE Veterans Packet
Get information on:
Treatment Options
Mesothelioma Specialists
Veterans Benefits
Get a Free Veterans Packet
Asbestos Exposure Risks
A large part of your individual exposure risks lies with the job you had in the Coast Guard. Those who worked directly with asbestos-containing products unsurprisingly had the greatest risk of asbestos exposure. Some of the most common asbestos-containing products used on cutters were gaskets, flooring and deck covering material, wiring, valves, pipe fittings and insulation.
Some of the highest risk jobs include:
Did you know?
Shipyard workers in the Coast Guard have an increased risk of asbestos exposure. A 2007 report stated that those working in the Curtis Bay Coast Guard Yard in Baltimore had an increased risk of lung cancer and mesothelioma, "most of which is probably related to asbestos exposure." The study evaluated men employed between 1950 and 1964.
Common locations of asbestos on cutters include:
Engine and boiler rooms. Engines and boilers get very hot. All manner of asbestos gaskets and insulation were used to prevent fires.
Pump rooms. Valves and gaskets were some of the main places one could find asbestos. Even the pipes themselves were often made with asbestos.
Berthing spaces. Every part of the ship contained some asbestos. In berthing spaces, asbestos could be found in flooring material and ceiling tiles. Even the walls were likely insulated with asbestos.
Asbestos exposure risks are compounded if the exposure occurred in a confined space, below deck on a cutter, for example. The reason is that it's easier to inhale greater amounts of asbestos when there is poor ventilation. Another factor that increases exposure risks is the amount of asbestos in the air. Old or damaged asbestos products tend to release more asbestos fibers into the air.
Today, the risks of asbestos exposure in the Coast Guard are fewer. In 2017, the Commandant of the Coast Guard expressed the need for newer, safer cutters. He said, "All of them [cutters] are being monitored for lead abatement and asbestos mitigation. The time to replace this legacy – or perhaps geriatric class of cutters – arrived over a decade ago."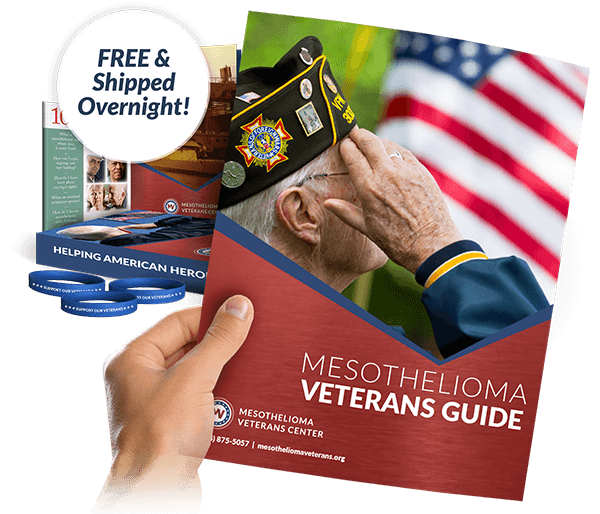 Get a FREE Veterans Packet
Get information on:
Treatment Options
Mesothelioma Specialists
Veterans Benefits
Get a Free Veterans Packet
Help for Coast Guard Veterans
While the Coast Guard is the smallest military branch, veterans receive the same benefits as all the rest. Coast Guard veterans with mesothelioma or another asbestos-related condition have access to a plethora of benefits. These benefits range from disability benefits to lowered-cost or free healthcare.
Important facts about Coast Guard cutters:
All cutters built before 1980 contained asbestos.
There is no safe level of asbestos exposure.
Those who worked on cutters in shipyards faced high levels of exposure.
You don't have to deal with your mesothelioma diagnosis alone. There are people experienced with the VA who can help. They can help you find out which benefits you're eligible for, or they can help you find a specialist in the VA. The VA has some of the top Mesothelioma Specialists in the country who are offering the latest treatments. Talk to our VA representative today.