Quick Summary
If your mesothelioma goes into remission, it means that doctors can't find any evidence of the cancer in your body. Some patients have lived for years in remission. You may be able to achieve mesothelioma remission with proper medical treatment, including surgery, chemotherapy, and radiation.
Topics on this page:
Can Mesothelioma Go Into Remission?
Yes. In cases of mesothelioma remission, you have little to no signs of cancer thanks to medical treatment. You may be able to live longer without painful symptoms of malignant mesothelioma if the cancer is in remission.
"Although very few mesothelioma patients go into remission, many patients have been able to extend survival rates long beyond previous expectations with early and effective treatment."

– Penn Medicine Abramson Cancer Center
Remission plays a big role in improving your overall mesothelioma prognosis. While many mesothelioma patients only live for several months or years, those in remission often live longer.
When you are in remission, it's likely you will have regular follow-up tests with your medical team. Mesothelioma cancer cells may still be in your body on a microscopic level, so your cancer could come back. If anything is found on these tests, your doctor can recommend a treatment plan as soon as possible.
Get our free veterans packet to learn how you can achieve mesothelioma remission with proper medical care.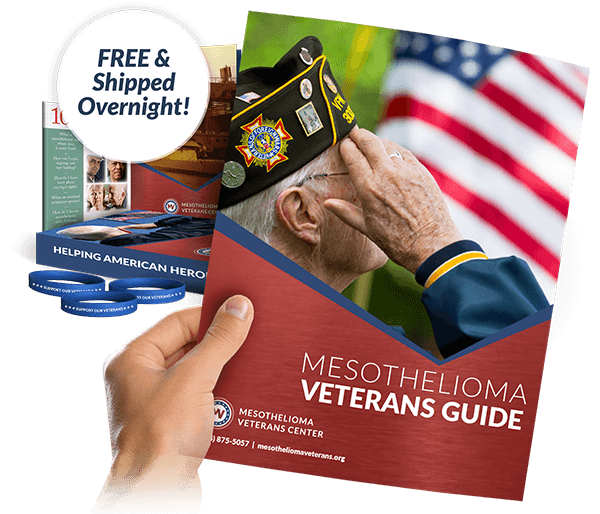 Get a FREE Veterans Packet
Get information on:
Top Treatment
Best Doctors
Improving Prognosis
Get a Free Veterans Packet
Remission Versus Cure
Most doctors shy away from saying a patient is cured. To doctors, the word "cure" means there is absolutely no more disease in your body.
"If you remain in complete remission for 5 years or more, some doctors may say that you are cured. Still, some cancer cells can remain in your body for many years after treatment."

– National Cancer Institute (NCI)
Many doctors like to say that patients are in remission because there is a chance that the cancer could come back. This is true even when imaging tests like X-rays show no signs of mesothelioma, as they're not able to detect if microscopic cancer cells are present.