Quick Summary
The Mayo Clinic has locations in Rochester, Minnesota, Jacksonville, Florida, and Scottsdale, Arizona. It also has outreach centers throughout the country. It is considered to be one of the major leaders in the treatment of mesothelioma. Teams of experts provide the best patient care possible.
Mayo Clinic and Mesothelioma Treatment
Mayo Clinic is a medical center for mesothelioma research in which people with mesothelioma have access to the latest treatment protocols for the management of their disease. Patients of Mayo Clinic also have the option of joining a clinical research study known to extend the lives of those with mesothelioma cancer.
As you decide on a specialist and clinical hospital for the medical and surgical management of your asbestos-associated cancer (pleural mesothelioma, peritoneal mesothelioma, and pericardial mesothelioma), you will want to consider several factors when treating this complex disease.
Asbestos is the major contributor to the development of mesothelioma, and it often takes decades following exposure to asbestos before the signs and symptoms of mesothelioma begin to develop.
Mesothelioma is often difficult to diagnose due to its rarity, and many patients don't receive the diagnosis of mesothelioma until the disease has reached its most advanced stages. Mesothelioma represents only about 0.3 percent of all cancers.
As a result, a general surgeon or oncologist has likely not dealt with this type of cancer before. Fortunately, there are specialized mesothelioma treatment centers throughout the United States that only treat this type of cancer, and the Mayo Clinic is one of them.
It makes sense to seek out a treatment facility with experts who have a long history of managing patients with asbestos-related cancers, such as mesothelioma.
You should also be surrounded by health care professionals who have treated many mesothelioma patients in the past and who are passionate about treating these types of conditions.
A Free Veterans Packet can help with
Treatment Options
Financial Assistance
VA Benefits
Get Your Free Veterans Packet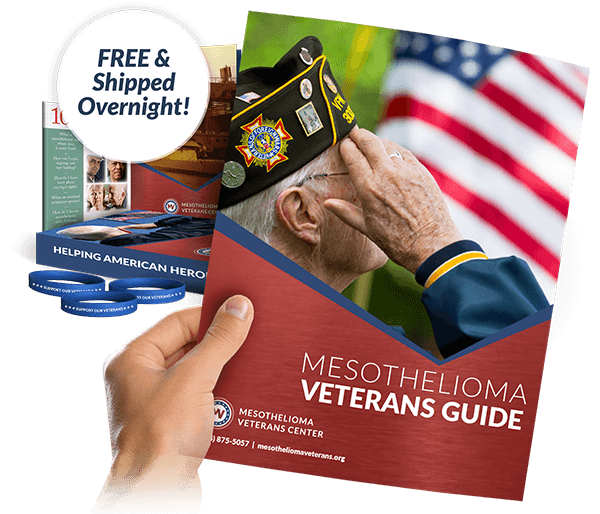 Get a FREE Veterans Packet
Get information on:
Treatment Options
Mesothelioma Specialists
Veterans Benefits
Get a Free Veterans Packet
Treatment and Specialities
At the Mayo Clinic, staff members are compassionate individuals who have the knowledge to explain the latest treatment choices for the disease.
Using your unique health information, doctors can create an individualized care plan and carry out the kind of treatments that would be best for you.
Did you know
The Mayo Clinic's Minnesota location was ranked one of the top hospitals In the country by U.S. News & World Report.
Pleural, pericardial, and pericardial mesothelioma are difficult cancers to treat and due to their rarity, most people don't live in an area where a major mesothelioma center exists.
At the Mayo Clinic, the staff is experienced in treating patients from all over the world. They have access to transportation and housing benefits that most other cancer treatment centers lack.
The Mayo Clinic Health System is home to the Mayo Clinic Cancer Center of Rochester, Minnesota. It is the largest group practice in cancer treatment among all other centers throughout the world. It is also different from hospitals that operate on a for-profit basis, as it follows a different structure.
The Mayo Clinic Cancer Center is a non-profit treatment center that manages the wellness and treatment of more than 500,000 patients with cancer per year.
The Mayo Clinic Cancer Center is staffed by more than 3,000 physicians, researchers, and scientists. It's also home to the Mayo Clinic College of Medicine and Science, which teaches the next generation of health care workers.
The center also employs more than 46,000 health care staff members in Rochester, as well as its ancillary sites located throughout the country.
If a Mayo Clinic Cancer Center site isn't conveniently located to you, you can make use of their transportation and lodging programs and temporarily live there while being treated for your mesothelioma.
Clinical Trials and Research
The Mayo Clinic Cancer Center is currently certified as a National Cancer Institute and is one of less than 40 cancer research centers in the U.S. found to meet the rigorous health care standards necessary to become certified.
One of the major advantages of having mesothelioma and being treated at the Mayo Clinic is having access to at least one of hundreds of research-related clinical trials. The Mayo Clinic is the recipient of more than $100 million USD in peer review grants per year and currently has more than 10 major research programs regarding the treatment of cancer, including mesothelioma.
Most people with mesothelioma will be treated at the Mayo Clinic Thoracic Surgery Division, which was originally founded in 1915. This medical division is one of the largest thoracic surgery divisions in the U.S.
On the staff, there are 5 board-certified chest surgeons that care for and perform surgery on a wide variety of chest-related cancers, including cancers of the chest wall, trachea, lungs, esophagus, diaphragm, and mediastinum.
In addition to the surgeons at the Mayo Clinic Thoracic Surgery Division, there are also specialty oncologists, pathologists, and diagnostic specialists who have experience in treating mesothelioma.
These Mayo Clinic experts can help patients access top diagnostic and treatment options, such as an extrapleural pneumonectomy (EPP), a chemical pleurodesis, and video-assisted biopsies.
A Free Veterans Packet can help with
Treatment Options
Financial Assistance
VA Benefits
Get Your Free Veterans Packet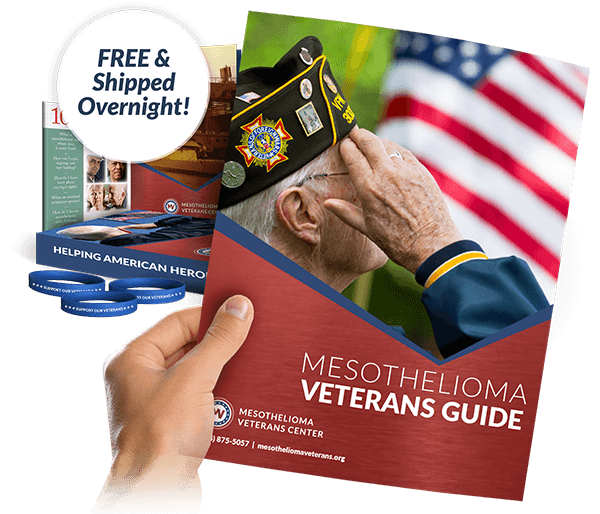 Get a FREE Veterans Packet
Get information on:
Treatment Options
Mesothelioma Specialists
Veterans Benefits
Get a Free Veterans Packet
Benefits of Choosing the Mayo Clinic
There are many benefits to choosing the Mayo Clinic Cancer Center. They are world-renowned for their ability to quickly diagnose mesothelioma, treat the condition, improve the patient's prognosis and ultimately extend the length of survival and quality of life of mesothelioma patients.
The Mayo Clinic is a world leader in the research of mesothelioma. Specialists in mesothelioma have incredibly vast experience in the study and management of mesothelioma and perform numerous primary research studies, including clinical trials.
One of the clinical trials affiliated with the Mayo Clinic involved the unique treatment of mesothelioma using the measles virus to kill off mesothelioma cells.
The Mayo Clinic also has the latest in technologies for the treatment of mesothelioma. Many of the best treatments for mesothelioma require the most recent technological advances that aren't available to the average cancer center.
The technological advancements at the Mayo Clinic help improve the diagnosis of the disease by using the latest surgical techniques for management of mesothelioma.
If you have mesothelioma, you can't beat the reputation of the Mayo Clinic, which meets the quality standards necessary for a National Cancer Institute cancer center. The center is one of clinical and scientific excellence and it provides the most comprehensive approach to a mesothelioma diagnosis, surgical interventions, and medical/oncologic treatments.
For patients with mesothelioma, it can be comforting to know that the Mayo Clinic has been one of the leading pioneers in research, education, and medical care of cancer patients for longer than 150 years, caring for more than a million patients per year from all around the world.
Patients can learn more about Mayo Clinic treatment centers by visiting mayoclinic.org or downloading the Mayo Clinic app.