U.S. Navy veterans with mesothelioma or other asbestos-related diseases may be able to get compensation from settlements. Navy asbestos settlements for mesothelioma can award $1 million or more. Learn how a Navy asbestos settlement can help you and your family.
Navy Asbestos Settlements Explained
A legal settlement can provide financial aid after harm was done to you or a loved one. You can pursue a legal settlement if you or your loved one served in the U.S. Navy and later developed an asbestos-related disease like mesothelioma — even if they served decades ago.
A settlement is the most common outcome of a legal claim or lawsuit. The parties being sued (defendants) agree to pay out those who are suing (plaintiffs). By settling, both sides avoid going to court, which can be risky as there's no way to know who'll win at trial.
Did you know?
The U.S. government and military aren't sued when pursuing a Navy asbestos settlement. Instead, your attorneys take action against the makers of the asbestos-based products that you were exposed to.
U.S. mesothelioma Navy settlements can be a big help to you and your family, allowing you to pay your medical expenses and rest easy knowing justice was served.
Get a free veterans packet to learn more about Navy asbestos settlements and benefits that may be available to you.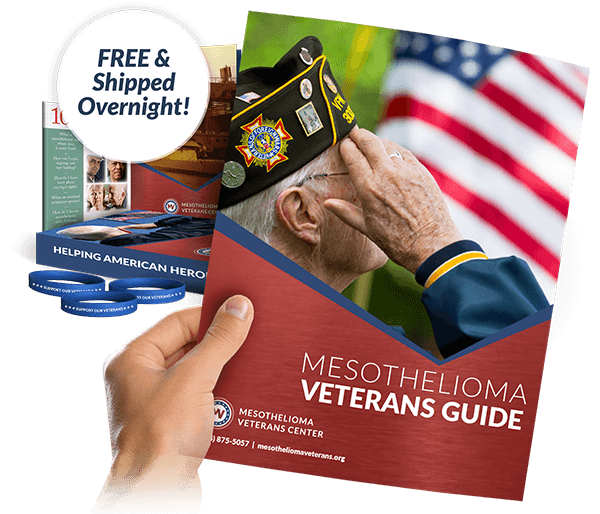 Get a FREE Veterans Packet
Get information on:
Treatment Options
Mesothelioma Specialists
Veterans Benefits
Get a Free Veterans Packet
Why Can U.S. Navy Veterans Pursue Asbestos Settlements?
Many veterans with asbestos-related diseases can reach settlements because the dangers of asbestos were hidden by manufacturers to make money.
Asbestos was thought to be a safe fireproofing and insulation material. For decades in the 20th century, every U.S. Navy ship used tons of asbestos as part of a government mandate.
Manufacturers knew the risks back in the 1930s but did nothing. It wasn't until the 1980s that the general public learned that asbestos was dangerous. By this point, millions had already been exposed.
Exposure to asbestos is now known to cause mesothelioma, lung cancer, and other life-threatening diseases. U.S. Navy veterans and shipyard workers account for one-third of all mesothelioma cases as a result.
Thus, U.S. Navy veterans and their families have every right to pursue money from the makers of asbestos-based products through settlements. These companies put you and your family at risk of deadly cancers, all in the name of money.
Recent U.S. Navy Asbestos Settlement Payouts
Mesothelioma Navy settlements often award a lot of money. Mesothelioma cases pay out $1 million on average, and some award even more.
Recent Navy asbestos settlements include:
$3.4 million to a veteran from Illinois who served aboard the USS General Hershey
$1.6 million to a veteran from Connecticut who served on the USS Will Rogers
$1.3 million awarded to a veteran from Florida who served as a chief torpedoman's mate
$1.1 million to a veteran from New York who also worked as a laborer
All of the veterans above served in the U.S. Navy and later developed mesothelioma.
Keep in mind that you could receive more or less money from a Navy asbestos settlement depending on which products you were exposed to, what type of illness you have, and many other factors.
An experienced asbestos attorney can help determine how much money you could get from a Navy asbestos settlement. Call (877) 450-8973 now to learn about your legal options and find an attorney who can help you.
How to Reach a Navy Asbestos Settlement
Getting a Navy asbestos settlement is easier if you work with skilled veterans advocates and attorneys. Learn how to access a settlement below.
Contact us for a free case review: This case review will determine if you can pursue a Navy asbestos settlement. Our veterans advocates will ask about your military service, if you were ever exposed to asbestos, and if you have a disease like mesothelioma or lung cancer.
Connect with an asbestos lawyer: If you qualify for a lawsuit, attorneys can reach out to you and agree to handle your case. The Mesothelioma Veterans Center partners with lawyers who specifically handle mesothelioma and asbestos cases.
File a legal claim: Once you've agreed to work with our partner attorneys, they'll gather information and documents to build a strong case and file it in the court that gives you the best chance of success. You don't have to file the claim yourself.
Receive a settlement: Your attorneys will do everything they can to get a Navy asbestos settlement for you in the shortest amount of time. Some veterans who've worked with our partner lawyers have started to get asbestos settlements in 90 days or less, but each case is different.
Most Navy mesothelioma cases reach settlements, but a handful may end up going to trial. A trial takes place before a judge and/or jury and could award more or less money than a settlement. For example, a U.S. Navy veteran with mesothelioma won $40 million in a recent trial.
Your attorney can prepare your asbestos case in the event a trial occurs.
Navy Asbestos Settlements & VA Claims
U.S. veterans with mesothelioma and other asbestos-related diseases may be entitled to benefits from the U.S. Department of Veterans Affairs (VA). VA mesothelioma benefits include monthly payouts and free or low-cost medical treatments from military doctors.
Pursuing an asbestos Navy settlement does not affect your ability to file for mesothelioma VA benefits. This means you can potentially get settlement compensation and VA benefits at the same time.
The Mesothelioma Veterans Center has partnered with Eric Hall, a U.S. military veteran and VA-accredited attorney, to help veterans with asbestos-related diseases file for VA benefits. Get help from Eric Hall right now.
Need help filing for VA benefits?
VA-Accredited Attorney Capt RIANG Eric Hall can help you file for free.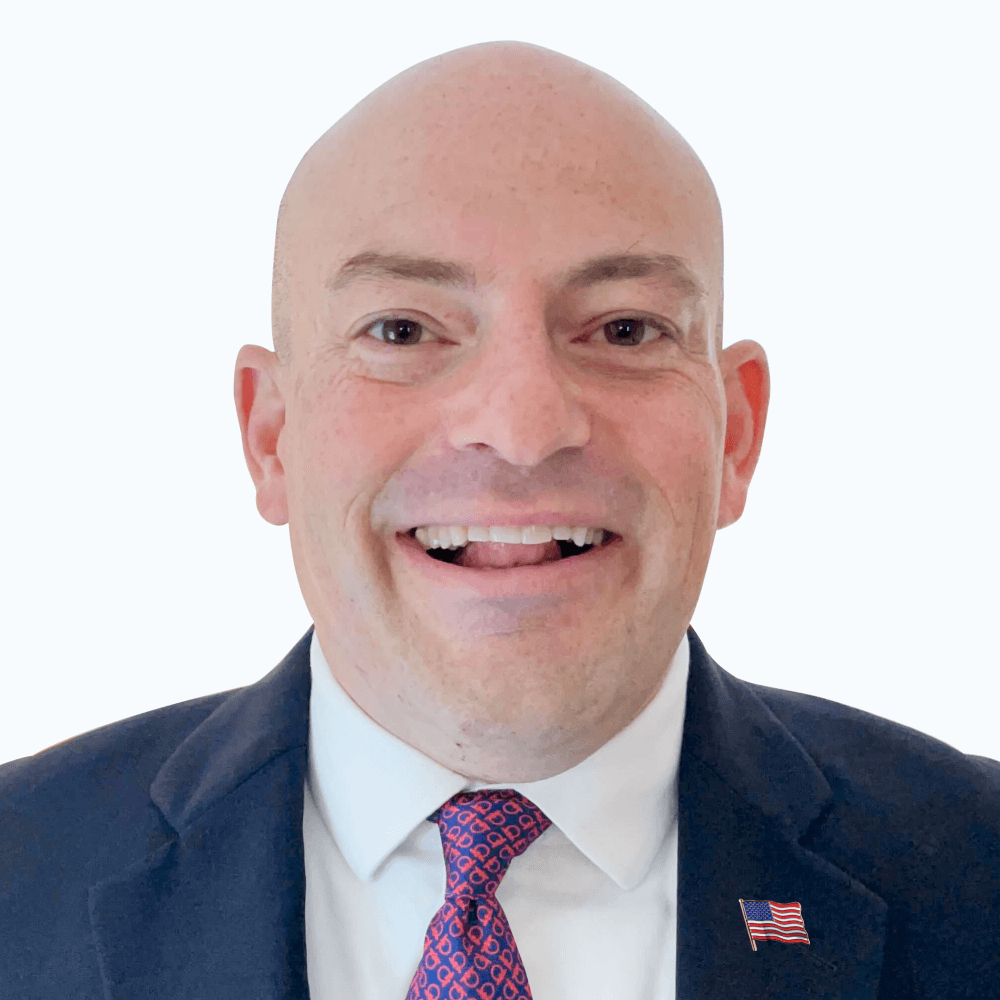 Fill out the form below
Secure Submission
Pursue U.S. Navy Asbestos Settlements
Navy asbestos settlements can help you and your family in many ways.
Compensation from a Navy settlement can cover:
Lost wages if you or a loved one can't work after a diagnosis
Medical expenses (hospital stays, medication, treatment, etc.)
Other bills you may have (rent/mortgage, groceries, etc.)
Anything else you want to use it for
Your attorneys will do much of the work of filing a claim and negotiating a settlement. You'll be able to focus on getting treatment and spending time with loved ones, instead of worrying about the settlement process. However, you'll remain in full control of your case.
Importantly, you won't pursue a settlement against the U.S. Navy. Your attorneys will instead work to secure settlements from the companies that made and sold asbestos-containing products without telling anyone about the dangers.
The Mesothelioma Veterans Center can help you find top mesothelioma attorneys and secure Navy asbestos settlements. Get started right now: Call (877) 450-8973 or chat with us.