Quick Summary
Stage 1 pleural mesothelioma is the most localized form of pleural mesothelioma. In this stage, the cancer has not spread past the lining of the lungs. Stage 1 patients have all potential treatments at their disposal, including radiation, chemotherapy, and surgery. This gives them the most favorable prognosis of all types and a median life expectancy of 21.2 months.
What Is Stage 1 Pleural Mesothelioma?
Doctors use mesothelioma stages to describe how advanced a patient's cancer is. Stage 1 mesothelioma is the first of four malignant pleural mesothelioma stages. It is the least advanced stage.
This stage describes patients whose tumors haven't started growing and spreading beyond their origin. Tumors are still in the linings of the lung (pleura) but haven't yet spread to the lungs.
Stage 1: Medical Overview
Stage 1 pleural mesothelioma describes cancer that is contained to the lining of the lung (pleura) on one side of the body.
In this stage, tumors have not yet spread to:
Lung tissue beneath the pleura
Lymph nodes
Distant parts of the body
Stage 1 is one of four stages outlined in the TNM staging system (Tumor Node Metastasis system), a globally recognized method for determining how far certain cancers have spread.
In rare cases, or when citing past research, U.S. doctors may also use the older Butchart System or Brigham System of mesothelioma staging.
In 2017, doctors changed the way that they categorize pleural mesothelioma tumors under the TNM system. There is no longer a distinction between Stage 1A (cancer that has only invaded the outer pleura) and Stage 1B (cancer that has reached the outer and inner pleura).
A Free Veterans Packet can help with
Treatment Options
Financial Assistance
VA Benefits
Get Your Free Veterans Packet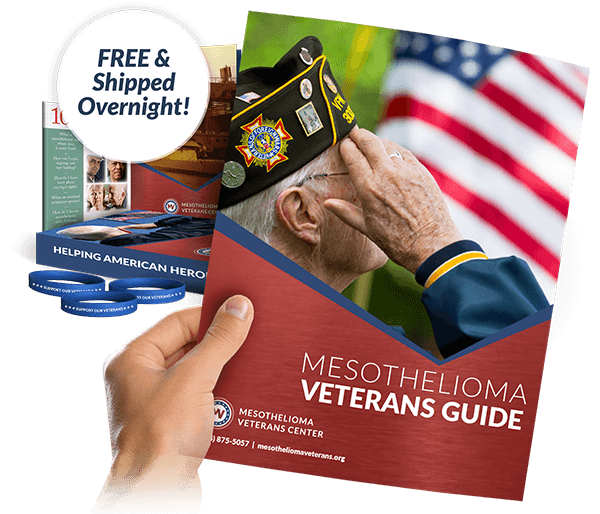 Get a FREE Veterans Packet
Get information on:
Treatment Options
Mesothelioma Specialists
Veterans Benefits
Get a Free Veterans Packet
Stage 1 Mesothelioma Symptoms
Symptoms of stage 1 mesothelioma are easy to miss. Most common symptoms of pleural mesothelioma haven't yet developed at stage 1 because the tumors are small and confined to a small part of the pleura.
Symptoms you may experience in stage 1 include:
Shortness of breath
Persistent cough
Potential bouts of bronchitis or pneumonia
These vague symptoms are common to many minor illnesses, causing many patients to dismiss them. However, this is dangerous because patients may not see a doctor until their mesothelioma symptoms worsen after their cancer has spread.
Veterans who smoke may attribute their shortness of breath to cigarettes, and most patients — especially those who are older — don't think twice about symptoms like coughing. In a healthy person, a cough can persist for weeks after being sick.
Additionally, bronchitis, which often accompanies this cancer, may be hard to tie to mesothelioma.
Veterans exposed to asbestos 20-50 years ago who are suffering from these symptoms may not suspect they have mesothelioma or another serious asbestos-related condition.