Quick Summary
Drill press operators are skilled in mathematics and problem solving, but they're also well-trained in safety procedures. Their responsibility is to drill holes into various materials after a detailed assessment of the job. Unfortunately, they worked with many asbestos-containing materials.
Mesothelioma and Drill Press Operators Explained
Mesothelioma is one of the most prolific diseases caused by the inhalation and ingestion of asbestos fibers. This rare form of cancer can affect the lining of the lungs, abdomen and heart, and is—at present—incurable. Many therapies can relieve symptoms and lengthen life, and clinical trials are advancing research in the field.
Drill press operators may be at risk of developing mesothelioma if they worked in factories that contained the toxic material. Inhaling asbestos day after day over a long period increases the chances of a mesothelioma diagnosis later in life. The disease had been known to take 20-50 years to develop.
History of Asbestos Exposure in Drill Press Operators
Drill press operators were needed in metal fabrication to make tools and parts. Before 1970, asbestos was a key component used to create metal tools, paint and coatings to protect the materials from extreme heat. It also helped to prevent rust and damage. Unfortunately, drill press operators unknowingly worked with a large quantity of asbestos each day.
Every major industry requires drill presses. Even though tiny holes are drill pressed into the metal parts, the environments in which they were made were often rife with asbestos.
Did you know?
The continuous disturbance of asbestos from drilling caused fibers to become airborne and be inhaled by workers in factory-like conditions.
By the 1980s, it was virtually undeniable that asbestos was a toxic substance, and its use was phased out. Unfortunately, this practice came into place long after thousands of (mostly) men were exposed to its dangers.
At present, we do not know how many people asbestos will continue to harm. Mesothelioma and other asbestos-related cancers do not show symptoms until the tumors are significant, though there are treatments that can help relieve symptoms and slow disease progression.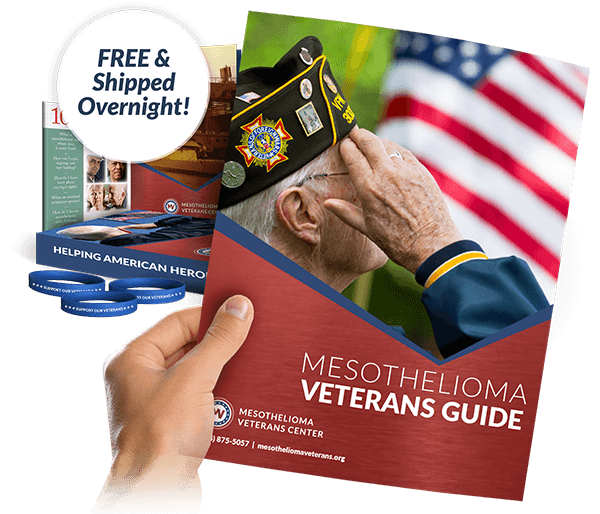 Get a FREE Veterans Packet
Get information on:
Treatment Options
Mesothelioma Specialists
Veterans Benefits
Get a Free Veterans Packet
Highest Risk Worksites for Asbestos Exposure in Drill Press Operators
Drill press operators came into contact with asbestos through the components they were making, but they were also likely to have been exposed to the toxic material through their actual environments too. Most factories and machine shops required a lot of heat to produce the necessary parts. In these cases, asbestos was used as a fire-retardant material.
Before the dangers of asbestos were discovered, the material was used to protect the buildings from fires. The following materials may have caused asbestos exposure in drill press operators:
Flooring
Wall insulation
Painted surfaces
Ceilings materials
Working in such environments meant that a significant amount of asbestos was circulating in the air at all times. Once asbestos fibers become disturbed, they expel into the air and settle on nearby surfaces. Fibers settled on worker's clothes, shoes, skin, bags and lunchboxes, which exposed family members at home.
Today, there are extensive health and safety laws in place to protect workers from asbestos, such as personal protective equipment, the proper preparation of the asbestos work area, decontaminating equipment and strict clearance procedures.
If drill press operators are drilling a substance that is known to contain asbestos, they must now wear a half-face respirator and disposable overalls (cleaned with a fine water spray or HEPA vacuum before removing).
The overalls must then be turned inside out while wet and placed into a bag labeled 'asbestos waste' along with the respirator, to ensure that all fibers stick to the contaminated clothing and do not leave the area. These strict rules are in place today to avoid any further cases of mesothelioma.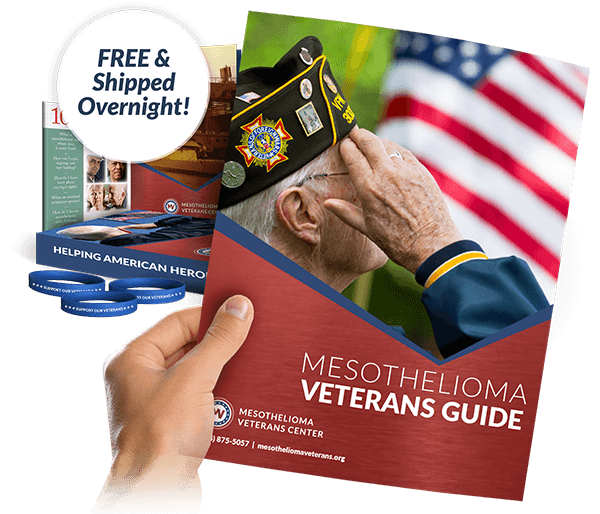 Get a FREE Veterans Packet
Get information on:
Treatment Options
Mesothelioma Specialists
Veterans Benefits
Get a Free Veterans Packet
Drill Press Operators and Asbestos Lawsuits
Asbestos-exposure does not create immediate symptoms. Once a patient has been diagnosed with mesothelioma, it's essential that they seek the advice of an experienced mesothelioma lawyer. There are procedures to tackle the symptoms, but these are often costly (and sometimes experimental).
A mesothelioma lawyer may be able to gain compensation from the drill press operator's employer, who could be at fault for negligence. Compensation can help towards medical bills and loss-of-earnings.
Lawsuits for injury can be filed up to 3 years from the first diagnosis, depending on the state in which the lawsuit is filed. Wrongful death lawsuits can also be submitted by the family up to 3 years after the patient passes.
If you were a veteran and were exposed to asbestos during active duty, you may be eligible for compensation through the VA. Contact one of our VA-Accredited Claims Agents today to find out.