Quick Summary
Before it was known that exposure to asbestos can be extremely dangerous, many workers in the mining industry regularly came into contact with this substance as it was removed from the earth. This led to asbestos-related illnesses, such as mesothelioma.
Mesothelioma and Miners Explained
Asbestos is a mineral that is extracted from the ground. Miners were responsible for collecting the asbestos so that it could be used by many different industries. Mesothelioma is the most common health risk for miners who were subjected to extended periods of asbestos exposure.
Asbestos not only affected the miners in this industry, but it also impacted those who lived near an asbestos mine. People residing in neighborhoods and towns where asbestos mining was prevalent have been diagnosed with various asbestos-related diseases decades later. The asbestos particles rose up from the mines and became airborne, putting anyone living in the immediate area at risk of inhaling this toxic substance.
A Free Veterans Packet can help with
Treatment Options
Financial Assistance
VA Benefits
Get Your Free Veterans Packet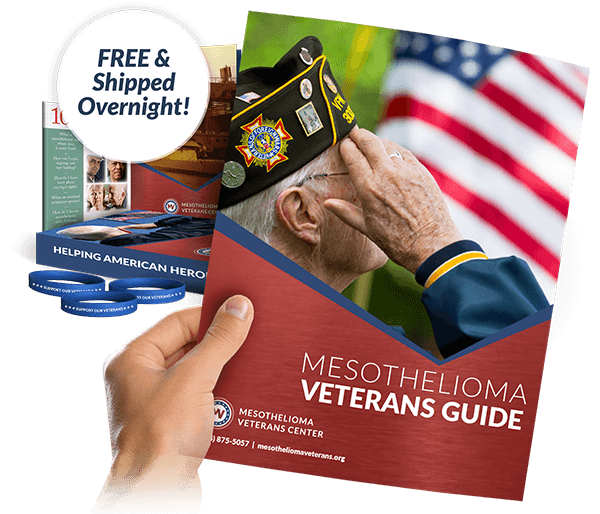 Get a FREE Veterans Packet
Get information on:
Treatment Options
Mesothelioma Specialists
Veterans Benefits
Get a Free Veterans Packet
Miners also unknowingly brought asbestos home with them on their clothing after working in the mines. Because asbestos is a light particle, it becomes airborne once in the home. Family members who were exposed to the clothing of asbestos miners also had an increased risk of developing mesothelioma and other asbestos-related illnesses.
The dangers of asbestos exposure were especially made clear at a vermiculite mine located in Libby, Montana. At the mine, asbestos was abundant in the air and it eventually reached the surrounding residential areas. Miners and those who lived near the area were heavily exposed to the substance. After decades of mining in the area, asbestos-related illnesses and mesothelioma became much more prevalent among the Libby population. This prevalence continues to this day.
Other mines found to contain asbestos are located in Minnesota, Oregon, California, Georgia and Quebec. Miners who were exposed to asbestos in these mines also suffered from an increase in asbestos-related illnesses and mesothelioma. Those who lived near the mines were and continue to be at risk for asbestos-related diseases, including mesothelioma.
Symptoms of Mesothelioma
Mesothelioma cancer occurs when asbestos is inhaled or ingested. Asbestos particles are not easily coughed out and the fibers, many of which are long and pointy, become imbedded into the linings of the GI tract and lungs. The most common cancer resulting from asbestos exposure is mesothelioma, although other lung cancers can also be associated with mesothelioma among asbestos-exposed individuals who smoke.
Unfortunately, the lag time between exposure to asbestos and being diagnosed with mesothelioma or another asbestos-related disease is quite long. Persons working or living near asbestos mines often don't develop symptoms of asbestos exposure until several decades had passed. Generally, it can take 20 to 50 years after exposure to show symptoms.
Typical symptoms of mesothelioma include:
Pain in the chest wall
Shortness of breath at rest
Fluid buildup in the lungs
Problems swallowing
Severe and chronic coughing
Fever
Fatigue
Coughing blood
Exposure to Asbestos Among The Coal Mining Industry
Coal mining is inherently dangerous, as workers must go underground in hazardous conditions with heavy equipment in order to extract coal. The most common risks that coal miners face are inhalation of coal mine dust, cave-ins and explosions. Coal miners are also exposed to asbestos, which is often present in areas where coal is being mined.
Asbestos was and continues to be present in the air whenever coal is extracted and processed. This means that contractors, refinery workers and miners were all exposed to asbestos as part of their job. Coal often has asbestos particles imbedded into it. As a result, the process of handling, grinding, cutting and crushing coal yields asbestos particles and coal dust particles. This puts coal miners at just as high of a risk for asbestos dust exposure as they have for coal dust.
Unfortunately, exposure to asbestos leads to a much greater chance of developing asbestos-related illnesses, such as mesothelioma. Many miners were unaware that they were being exposed to asbestos, even though many mining companies knowingly exposed the miners and their families to asbestos dust.
Not all coal mines are laced with asbestos, but about 15% of them are considered to be contaminated by asbestos dust. Any exposure of greater than 0.1 fiber per cubic centimeter is considered a dangerous exposure, according to the United States Mine Safety and Health Administration (MSHA). Those who inhale asbestos fibers at rate of 0.1 or greater have a heightened risk of developing an asbestos-related illness, such as mesothelioma.
As late as 2005, Miners were exposed to asbestos at a rate of 2 fibers per cubic centimeter.  This is approximately twenty times above the threshold for "safe" asbestos exposure, as outlined by the MSHA. People who have been recently exposed to asbestos often have no symptoms of mesothelioma or other asbestos-related exposure due to the long lag time between exposure and the development of asbestos-related complications.
Whenever asbestos-containing mining equipment is handled or repaired, the asbestos is made airborne and the workers are exposed to the fibers that come from these machine parts.
Additional things that put miners at risk of asbestos exposure include:
Pipe insulation
Welding blankets
Brake linings
Transit panels
Switches
Starters
Continuous mining machines
Motor controls
Shuttle cars
Clutches
Hoist machines
Winches
Electrical components in machines used to mine coal
Coal mining operations in several states have been known to be responsible for asbestos exposure. Some states that have asbestos-containing coal mines include Minnesota, Arizona, Ohio, Tennessee, Kentucky, Arkansas, Illinois, West Virginia and Virginia.
It is important to remember that it is not just the coal miners who are being exposed to asbestos—anyone living near a coal mine or has family member that were coal miners are just as much at risk of mesothelioma and asbestos-related diseases as the miners themselves.